Live an unforgettable life experience by visiting the Galapagos Islands on all inclusive All Inclusive cruises. Birthday to the Galapagos Islands November 2020.
Declared as a World Heritage Site by Unesco, the archipelago is almost entirely a National Park, comprising a set of thirteen volcanic islands and more than a hundred islets. Thousands of travelers travel every year to observe unparalleled natural beauty, since many species of the Galapagos Islands are nowhere to be found, so you have to travel to this place to see them. This is a unique experience that many people change their lives, to discover the beauty of nature at its best.
Amazing landscapes, a variety of species that do not leave indifferent and volcanic rocks that whisper a history of millions of years, are characteristics that captivate those who travel to the Galapagos Islands, a place still untamed where there are almost 2,000 endemic species, including the famous land iguanas and the Galapagos furrier.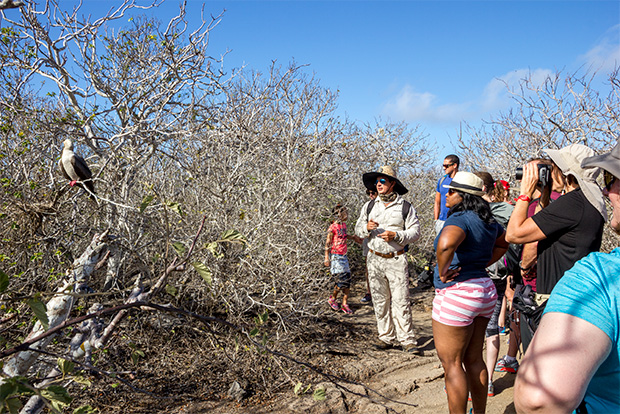 How to get to the Galapagos Islands?
Seymour Airport on Baltra Island is the one that receives most of the flights, having a somewhat more central position in the archipelago compared to the other airport. From there, you can access free transportation that takes travelers to the pier, where there is the possibility to sail to Puerto Ayora, on Santa Cruz Island, where most of the hotels are located. On the other hand, from San Cristóbal Airport, you can take taxis (the distance is not too much) to Puerto Baquerizo Moreno, where you can find almost all the accommodations available.
If you are looking for a summary of what you can find when traveling the beautiful Galapagos Islands on a cruise, we show below some of the sectors of tourist interest that can be visited. If you have questions about the itinerary and the days, do not hesitate to contact us.
Gardner Bay in Espanola Island: Gardner Bay is another of the incredible beaches that hide the archipelago, with little more than a kilometer of white sands and turquoise water, very famous for the colonies of sea lions that are usually resting very close to the ocean. Like all places on the islands, it is possible to enjoy with the abundance of birds that surround the area, being here three species of endemic Darwin´s birds.
Isabella Island: Even though is the largest island of all, it has a unique town corresponding to Villamil Port, a beautiful village in which there are numerous accommodations and whose atmosphere is notable for being rather more quiet than Ayora Port. Inside its main attractions stand out Punta Moreno, where live flamingos and many other types of birds, from where you have a beautiful view of Sierra Black, Blue Hill and the top of Fernandina Island. To discover other kinds of wildlife is a good idea to move to Urbina Bay, where there are iguanas, sea lions, cormorants, penguins and blue-footed boobies.
North Seymour Islet: Covered with low vegetation and dense, is notable for its almost immaculate state of nature, something that is more difficult to find in larger islands. The tour is conducted based on a trail of 2 km in length that crosses it from end to end, route that allows crossing with frigates, land iguanas and sea lions.
Mosquera Islet: The Mosquera Islet, also known as Mosquera Island that is located between the Seymour and Baltra islands. Its relief is smooth, has several white sand beaches, where you can do many sports. Has a long maximum of 620 meters per 130 meters of width, and area of 0.46 km2. Physically is a rock reef product of a survey. This small island has one of the largest colonies of sea lions. In the same way is possible to see several species of birds from the coast. From its coast they have been reported occasionally Orcas (Orcinus orca) attacking sea lions. You can get to the Mosquera Islet Mosquera through a beach landing. This can be difficult with low tie or when there are strong waves what usually pass between the months of December and March.
GalapagosInformation, the best catamarans all inclusive
Rooms very well equipped, typical meals and tours designed to take advantage of time without wasting even a minute are our guarantee of quality.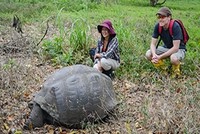 Galapagos Travel Agency Birthday to the Galapagos Islands November 2020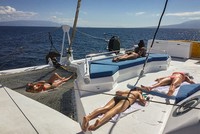 Galapagos Tours From Canada Birthday to the Galapagos Islands November 2020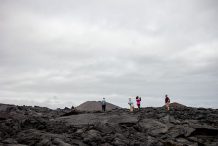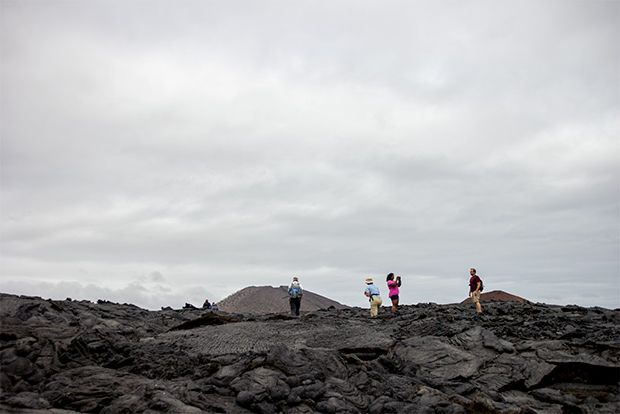 Cruise to the Galapagos Islands from Mongolia