Unforgettable romantic trip in Galapagos Islands December 2019
Declared as World Heritage of the Humanity, the group of islands and islets is almost in it's all a national park, covering a set of 13 Islands and more than hundred islets and rocky appearances. Tens of thousands of people travel every year to observe a natural spectacle that has no equal in the world, since a large number of species of Galapagos Islands don´t exist anywhere else, by which must travel to this place to see them live. Without a doubt, it is a unique experience that changes many lives, to discover the beauty of nature at its finest.
Definitely a real Museum of biodiversity, the Galapagos Islands have endless natural treasures, unique scenarios between those listed: the nesting of turtles on the beaches, birds of blue-footed of the Espanola Island, the colonies of giant turtles from the San Cristobal Island or virgin areas of North Seymour Island.
Cruise All Inclusive Cruises in the Galapagos Islands
The word "catamaran" literally means two united trunks and is used generically to refer to a wide variety of boats of hull. In the Galapagos Islands, catamarans are known for their stability, speed and size for several people. Have the enormous privilege of touring the Galapagos Islands by catamaran is a unique opportunity. The cruises of luxury in Galapagos offer tours of variable duration in which you can enjoy of a comfortable travel with the maximum safety. All catamaran cruises in Galapagos have comfortable cabins, restaurants where is serve dishes of food national and international food, recreation areas with pools, viewpoints and everything necessary for your stay will be magic.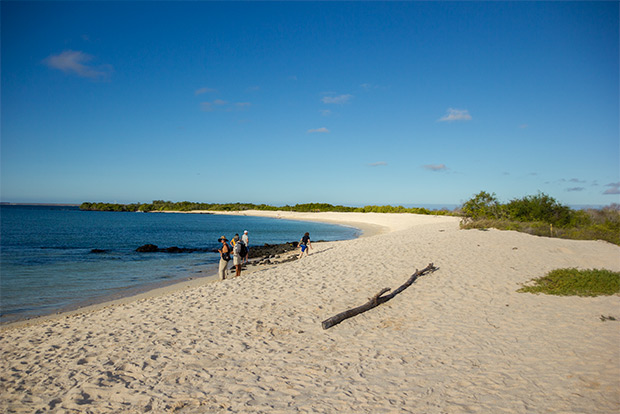 Don´t you know what to do in the Galapagos Islands? Don´t worry! Obtaining with us a tour around the Islands, you can spend up to two weeks knowing all the beauties that this charming place of Ecuador has to offer. The all-inclusive packages can be booked online until 30 days before your arrival, with the possibility of payment by credit card.
Genovesa Island: Genovesa island is also known as the island Tower and is considered as the most striking island of the archipelago. Its name comes from the city of Genova (Italy) in where it´s said that was the birthplace of Columbus. It is the ideal location for the ornithologists by the abundant presence of birds, highlighting some as seagulls of tail separated or lava seagulls, which are the only gulls in the world who have nocturnal hunting habits. Genovesa Island is an extinct volcano, which has suffered several landslides due to its ancient activity. We can find two areas of visit which is can access through a fissure that exists to the feet of the volcano doing this walk an unparalleled adventure. The island has shaped of horseshoe. Millions of years ago were a huge volcano whose southern wall collapsed, forming the Great Darwin Bay, where currently some birds have their nests. In the center of the Genovesa Island is the Arcturus Lake, of salt water, where resides the marine iguana smaller of the archipelago. In the same way, it is possible to see marine iguanas, fur seals and a huge forest of Palo Santo. At Darwin Bay, It is possible to dive along the inner to the outer wall. Another possibility is from the outer side of the volcano through the channel in the boiler. Genovesa is home of a great number of oceanic birds, both for breeding and nesting, including large frigates, blue-footed boobies, seagulls of frac, tropical birds, finches of Darwin and petrels.
Santa Fe Island: Uninhabited island by the man, known for beaches of calm waters in the Barrington Bay, where you can walk in both arenas where sea lions abound like diving snorkeling surface. If you like animals, you can see giant land iguanas, unique animals of this island, which reach up to a meter in length.
There are no doubts: GalapagosInformation.com is the most complete place to book your catamaran cruise through the Islands. Book online now.
Inspiration and relaxation
Something that these trips are famous is to result a source of inspiration and creativity. Countless artists, writers and photographers have made clear that explore the Galapagos Islands has brought them to mind new ideas. Both for professional as amateur, the cruises are a tremendous opportunity for those seeking for inspiration.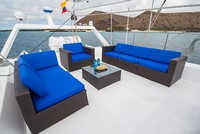 Cruise Galapagos Eilanden Catamarans for two to the Galapagos Islands December 2019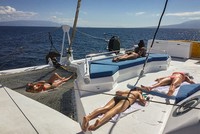 Anahi Galapagos Cruise Catamarans for two to the Galapagos Islands December 2019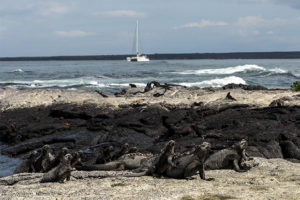 TripAdvisor.com Cruises to Galapagos Islands