If you are looking for one of the best evaluated Catamarans to the Galapagos Islands May 2020, on this page is everything that is advisable to be clear before making the purchase.
In the Galapagos Islands there are two seasons. The rainy season lasts from January to May, with temperatures between 23 ° and 27 °, and a rainless season from June to December, averaging 19 °. The official currency is the US dollar, which is useful to avoid changing all the money that we have available at the airport.
The Galapagos Islands are the perfect destination for family groups who long for a trip they will always remember. It is not a vacation but a wonderful trip aboard our catamarans that will allow you to know the beautiful islands and corners of this place.
Do not know what to do in the Galapagos Islands? No problem! Booking with GalapagosInformation.com a walk through the islands, you can spend up to two weeks touring all the natural beauties that this charming place has to offer. All inclusive trips can be requested online up to 30 days before your arrival, with the possibility of payment by credit card.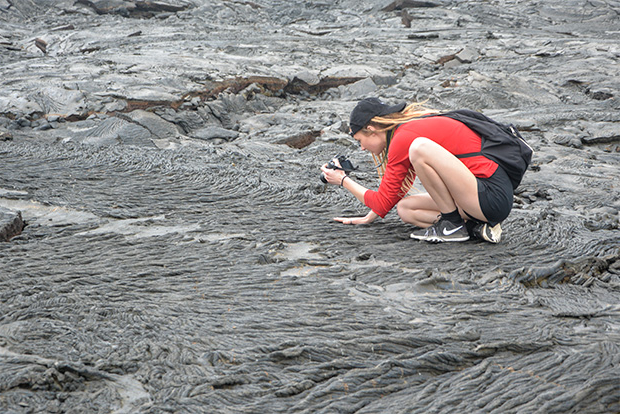 San Cristobal Island: Undoubtedly one of the most entertaining points of Galapagos, on whose coasts we can find some of the largest colonies of turtles of the archipelago. To the southeast of San Cristobal, is the Galapaguera of Cerro Colorado, a project of rescue resettlement of giant turtles that allows can be a few steps from these magnificent creatures during their first two years are cared in captivity. Moving to the northeast of this island, we find the Natural Galapaguera, place where you can see turtles in their own environment, on the beach where they nest or in the sand dunes where they spawn. An area of outstanding beauty is The Loberia, beach of coral sand where you can see many sea lions and marine iguanas, also birds like Canary Maria, and several species of finches surround the area. On its western coast is The Baquerizo Moreno port, the sector populated more important of San Cristobal and the second in the archipelago, where you can find a wide range of hotels and airport. His second attractive more visited is Gardner Bay, a beach recognized for its beauty, where lives a significant colony of sea lions sleeping peacefully in their arenas.
Isabella Island: Even though is the largest island of all, it has a unique town corresponding to Villamil Port, a beautiful village in which there are numerous accommodations and whose atmosphere is notable for being rather more quiet than Ayora Port. Inside its main attractions stand out Punta Moreno, where live flamingos and many other types of birds, from where you have a beautiful view of Sierra Black, Blue Hill and the top of Fernandina Island. To discover other kinds of wildlife is a good idea to move to Urbina Bay, where there are iguanas, sea lions, cormorants, penguins and blue-footed boobies.
Black Turtle Cove: The Black Turtle Cove is a mangrove estuary on the north coast of Santa Cruz Island. It maintains very strict regulations to protect its flora and fauna. The tourists are allowed to reach to the cave aboard of small boats, but without starting the engine. Many rays, turtles, penguins, and other wild animals live in this area, so that not a few groups of academics transiting the area, either to analyze the formations of volcanic origin, as the important existing fauna.
If you want to visit all the charms that the Galapagos Islands have to offer, complete the form to make the reservation of your trip, it will undoubtedly be the best you have had. Do not hesitate!
Source of inspiration
Something that these trips are known is for be a source of inspiration, concentration and creativity. Many artists, novelists and photographers have made it clear that touring the archipelago has allowed them to create more and better works. Professionals as well as art enthusiasts in general, cruises are an excellent opportunity for those who are looking for inspiration.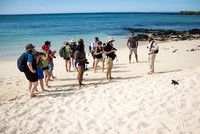 Galapagos Islands Trip Advisor Catamarans to the Galapagos Islands May 2020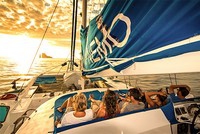 Cruising Galapagos Islands Catamarans to the Galapagos Islands May 2020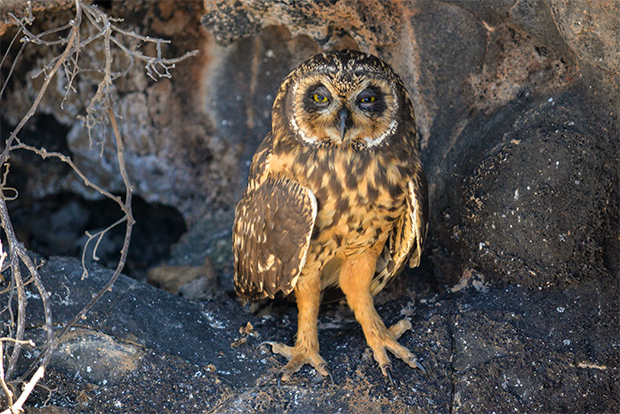 Cruises to the Galapagos Islands for 9 passengers July 2020