Galapagos: an extraordinary trip. Learn more about this dream place. Catamarans to the Galapagos Islands September 2018.
The Galapagos Islands are the ideal destination for family groups or couples who want an experience that will change their lives. It is not just a vacation trip, but a wonderful adventure in one of our catamarans that will allow you to see the beautiful islands and corners of this place.
Surprising landscapes, a variety of surprising species and geological remains that whisper a story of five million years, are characteristics that make those who travel to the Galapagos Islands fall in love, a sector still wild where there are almost two thousand unique species, among them the famous ones marine iguanas and the dwarf heron of Galapagos.
How to travel to the Galapagos Islands?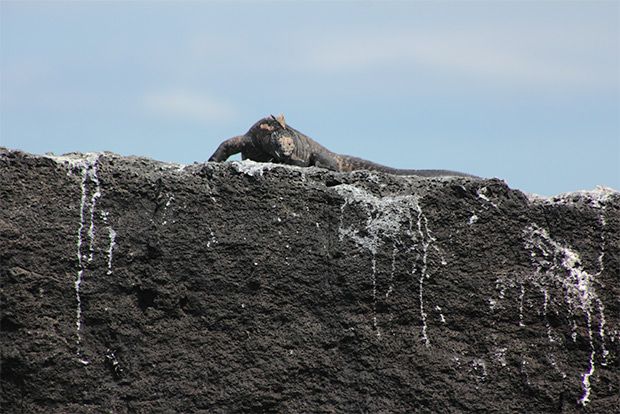 From the Ecuadorian cities of Guayaquil and the capital Quito there are flights every week that make trips to the Galapagos Islands, with arrival at the airports of the archipelago: Seymour Airport and San Cristobal Airport located on the island of the same name.
Do not know what to do in the Galapagos Islands? Do not worry! If you plan a trip through the islands, you can spend between five and fourteen days visiting all the beauties that this magical place has to offer. All-inclusive trips can be requested online up to 30 days before your arrival, with the online payment option.
Espanola Island: With 300 million years corresponds to the oldest island famous for its number of birds, among which are the funny blue-footed boobies, birds known for their mating rituals, where the male exhibits his blue feet to the female. One of its most interesting sites is Punta Suarez, an area of abyss in where we can see species that not is presented in the rest of the archipelago, as marine iguanas turquoise with red, mockingbirds, lava lizards and colonies of up to 15.000 albatross.
Isabella Island: Even though is the largest island of all, it has a unique town corresponding to Villamil Port, a beautiful village in which there are numerous accommodations and whose atmosphere is notable for being rather more quiet than Ayora Port. Inside its main attractions stand out Punta Moreno, where live flamingos and many other types of birds, from where you have a beautiful view of Sierra Black, Blue Hill and the top of Fernandina Island. To discover other kinds of wildlife is a good idea to move to Urbina Bay, where there are iguanas, sea lions, cormorants, penguins and blue-footed boobies.
North Seymour Islet: Covered with low vegetation and dense, is notable for its almost immaculate state of nature, something that is more difficult to find in larger islands. The tour is conducted based on a trail of 2 km in length that crosses it from end to end, route that allows crossing with frigates, land iguanas and sea lions.
Chinese Hat: Chinese Hat is a small island close to the southeast of the Santiago Island and whose extension is less than a 0.25 km2. It's a recent volcanic cone. The traditional form of the Chinese hat can be seen clearly from the north side. In front of Chinese hat, on the rocky edge near to Santiago, you can see easily the galapagos penguins. A short 400m long trail passes through the cove, and steps from a colony of sea lions and iguanas that covering the horizon. The volcanic scenery is very interesting, and it is possible to practice snorkel.
GalapagosInformation.com, leaders in cruises on all inclusive
Luxurious rooms, exotic dinners and tours designed to take advantage of our time to the fullest are our promise of quality.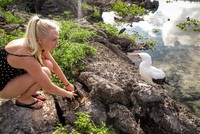 Travel To Galapagos Catamarans to the Galapagos Islands September 2018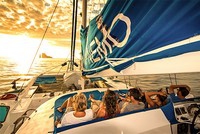 Galapagos Islamds Catamarans to the Galapagos Islands September 2018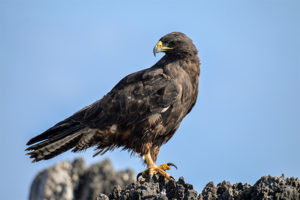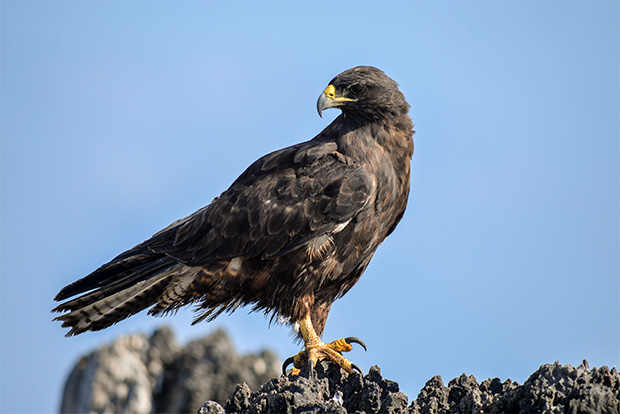 Cruises to the Galapagos Islands for 16 people March 2020