Plan your vacation to the Galapagos Islands: requirements, panoramas and relevant data. Celebrations in Galapagos Islands July 2018.
Cruises on offer to the Galapagos Islands. Do you feel like traveling to one of the most exclusive places in the world? On our website you can find all the options for the best trip of your life.
Surprising landscapes, a surprising biodiversity and volcanic rocks that bear witness to a historical story of almost five million years, are three unique characteristics that enchant those who travel to the Galapagos Islands, a sector still untamed where there are two thousand unique species, among they are the famous giant tortoises and the Galapagos sea lions.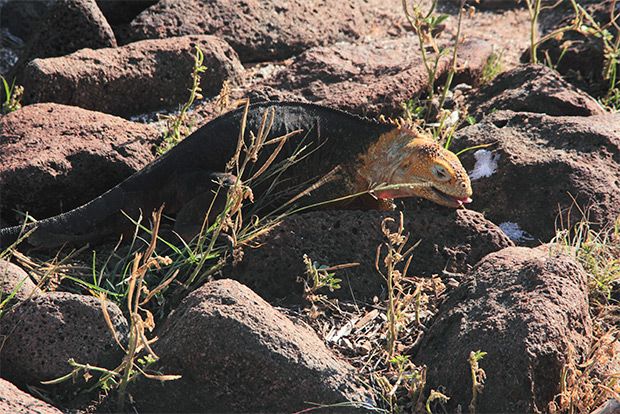 How can you travel to the Galapagos Islands?
Seymour Airport on Baltra Island is the one that receives most of the flights, due to its position a bit more in the middle of the islands compared to the other airport. From this point, it is possible to access free transport that transfer people to the small port, from where it is feasible to sail to Puerto Ayora, since most of the accommodations are in this place. From the San Cristóbal Airport, which is located on the island of the same name, you can take taxis or walk (the distance is not too much) to Puerto Baquerizo Moreno, where almost all the hotel infrastructure is located.
If you are looking for a summary of what you can find when visiting the famous Galapagos Islands on a luxury cruise, we show you a series of tourist attractions that you can meet. In case of questions about the trip and the days, please contact us.
Ranchos of Santa Cruz: Although it is known that in several islands of Galapagos you can see breeding sectors of giant tortoises, there is no more advisable alternative, than to appreciate them in freedom, something that puts at our disposal ranchos and haciendas in the high zones of the island of Santa Cruz. Some of these places are El Chato, Manzanillo and Primicias, with paths that respect the environment, where you can easily see these exotic animals in their natural environment. It is important to emphasize that, during the period from June to August; turtles tend to move to the lowland of the island to nest, diminishing the possibility of observing them.
Isabella Island: Even though is the largest island of all, it has a unique town corresponding to Villamil Port, a beautiful village in which there are numerous accommodations and whose atmosphere is notable for being rather more quiet than Ayora Port. Inside its main attractions stand out Punta Moreno, where live flamingos and many other types of birds, from where you have a beautiful view of Sierra Black, Blue Hill and the top of Fernandina Island. To discover other kinds of wildlife is a good idea to move to Urbina Bay, where there are iguanas, sea lions, cormorants, penguins and blue-footed boobies.
Natural Lookout "La Escalera" in Bartolome Island: A natural spectacle located at the top of a hill, at more than 100 meters of altitude, from where are one of the most popular postcards of the islands, composed by a narrow strip of sand separates by the ocean into two bays, with the coast of neighboring Santiago Island as background and a stone strut at one of its ends. After enjoying the views, it is possible to go down to the beautiful beaches, where it is possible to do surface diving and snorkeling. The two most important species of Bartolome are the sea turtles, which choose this place to spawn and the Galapagos penguins.
GalapagosInformation, leaders in catamaran trips all included
Luxurious rooms, typical dinners and tours designed to take advantage of our time without wasting a minute are our seal of quality.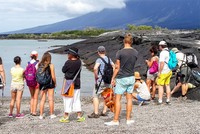 Trip To Ecuador And Galapagos Islands Celebrations in Galapagos Islands July 2018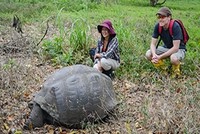 Cruise Galapagos Easter Island Celebrations in Galapagos Islands July 2018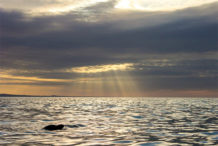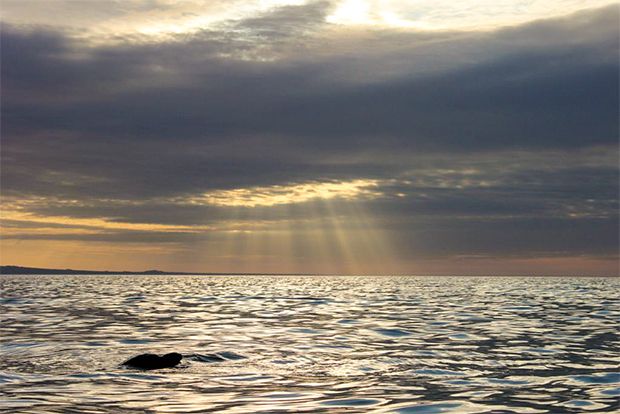 Romantic Cruises to the Galapagos Islands April 2018