Check out the most incredible offers on cruises to the Galapagos Islands, for groups, couples or individual travelers in December 2019. You will know the most important places of the archipelago in company of guides with great experience.
Undoubtedly, one of the largest refuges of biodiversity, the Galapagos Islands have endless natural treasures, shows including spawning turtles on the beaches, blue-legged birds, giant turtles of San Cristobal Island or Seymour North Scenarios.
Are you looking for panoramas in the Galapagos Islands? No problem! Scheduling with GalapagosInformation.com a walk around the islands, you can spend several days visiting all the beauties that this magical place has to offer. All inclusive packages can be booked online 30 days or more in advance, with the option of payment by card or transfer.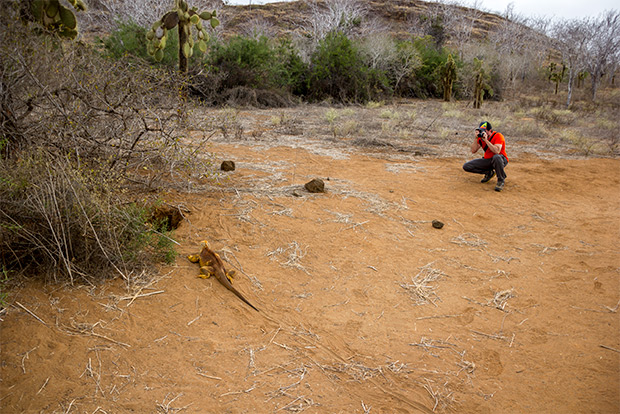 Floreana Island: It is located to 60 kilometers to the east of the Espanola Island, with an area of 170 km ². Floreana is known for its colorful history of pirates, and settlers. Here you can see flamingos and nesting turtles. In the same way, you can find a group of Galápagos penguins. Floreana is also known as Santa Maria Island, has only 150 populations and is one of the four Islands with inhabitants in Galápagos. Its port of access is Prieta Beach, where is found the populated. In the interior of the island, there are the chakras of Ritter and the Haven of the peace.
Bartolome Island: One of the tourist places of galapagos that generates greater fascination for its landscapes of volcanic origin, rock formations that have black, red, orange and green colors. The two places open to the public are "La Playa" and "Escalera", the first is between cliffs, allows diving in a world below the surface, practicing diving between penguins, and other endemic fish. The Escalera, on the other hand, is the most important viewpoint of natural origin of the archipelago, on the top of an extinct volcano, being possible to see a panoramic view of the island itself with its lava formations and of the Santiago Island.
To make sure the availability for your catamaran cruise to the Galapagos Islands, leave your details on the form and an executive will assist you in all the steps.
Learning
When booking one of our trips in the Galapagos Islands, the travelers have the option to participate in experiences and meetings in the company of an expert guide. This person is trained to tell all the fascinating details related to the geology and history of the islands, and tell them part of the history of millions of years of this magical place.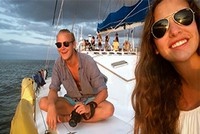 Galapagos Island Tours Cruises on offer to the Galapagos Islands December 2019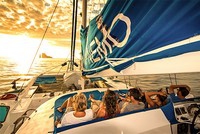 Galapagos Tour Operators Cruises on offer to the Galapagos Islands December 2019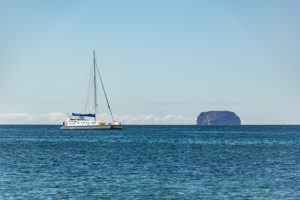 Discounts in Cruises to Galapagos Islands