Enjoy a fabulous experience on the most exclusive Cruises to the Galapagos Islands April 2020, everything that is useful to know before making the decision is available on this page.
Declared a World Heritage Site, the group of islands is almost completely a National Park, totaling thirteen volcanic islands and more than a hundred islets. Tens of thousands of people travel every year to see an unparalleled natural spectacle, since a large number of Galapagos species do not exist anywhere else, so it is imperative to travel here to see them. Indeed, it is an extraordinary experience that many people change their lives, to discover the real beauty of nature that has not been touched by man.
Undoubtedly one of the last refuges of biodiversity, the archipelago hide an exquisite variety of natural treasures, unique scenarios including the spawning of sea turtles on the white sand beaches of Tortuga Bay, blue-footed boobies, colonies of giant tortoises of San Cristobal or the immaculate places of Seymour North.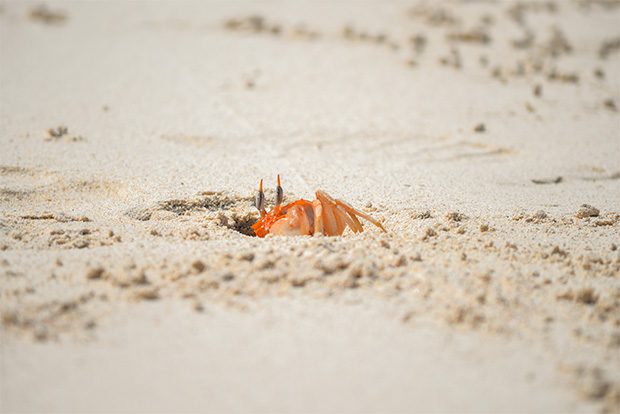 Catamaran Cruises on the Galapagos Islands
The word "catamaran" refers to two joined trunks and is widely used to refer to several types of boats. In the Galapagos Islands, catamaran cruises are preferred for their stability, great speed and size for several people. Having the enormous privilege of knowing the Galapagos Islands by catamaran is a unique opportunity. The luxury cruises in Galapagos offer you multi-day tours where you can enjoy a comfortable and safe journey. All cruises have comfortable rooms, restaurants serving exquisite national and international dishes, recreation areas with swimming pools, terraces and everything required to make your stay on board a great experience.
If you want a brief summary of what you can find when touring the beautiful Galapagos Islands in a cruise, we present some of the sectors of tourist interest that you can know. In case of questions about the itinerary and the days, do not hesitate to contact us.
San Cristobal Island: Undoubtedly one of the most entertaining points of Galapagos, on whose coasts we can find some of the largest colonies of turtles of the archipelago. To the southeast of San Cristobal, is the Galapaguera of Cerro Colorado, a project of rescue resettlement of giant turtles that allows can be a few steps from these magnificent creatures during their first two years are cared in captivity. Moving to the northeast of this island, we find the Natural Galapaguera, place where you can see turtles in their own environment, on the beach where they nest or in the sand dunes where they spawn. An area of outstanding beauty is The Loberia, beach of coral sand where you can see many sea lions and marine iguanas, also birds like Canary Maria, and several species of finches surround the area. On its western coast is The Baquerizo Moreno port, the sector populated more important of San Cristobal and the second in the archipelago, where you can find a wide range of hotels and airport. His second attractive more visited is Gardner Bay, a beach recognized for its beauty, where lives a significant colony of sea lions sleeping peacefully in their arenas.
Santa Fe Island: Uninhabited island by the man, known for beaches of calm waters in the Barrington Bay, where you can walk in both arenas where sea lions abound like diving snorkeling surface. If you like animals, you can see giant land iguanas, unique animals of this island, which reach up to a meter in length.
If you want to know the beautiful places that the Galapagos Islands have to delight the visitors, leave your data in form to schedule your trip, without a doubt it will be the best of your life. You will not believe it!
Educational experience
When booking one of our trips in the Galapagos Islands, travelers can participate in a series of experiences and activities with the tutelage of an expert. This person is able to explain all the interesting details related to geology to stories, and tell them part of the history of this incredible corner of the world.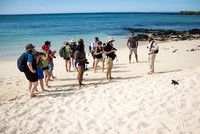 Oat Travel Galapagos Cruises to the Galapagos Islands April 2020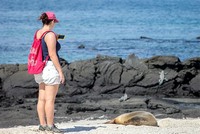 Cruise Critic Galapagos Cruises to the Galapagos Islands April 2020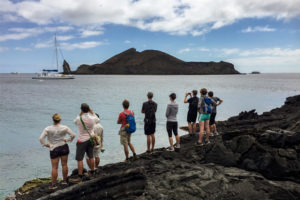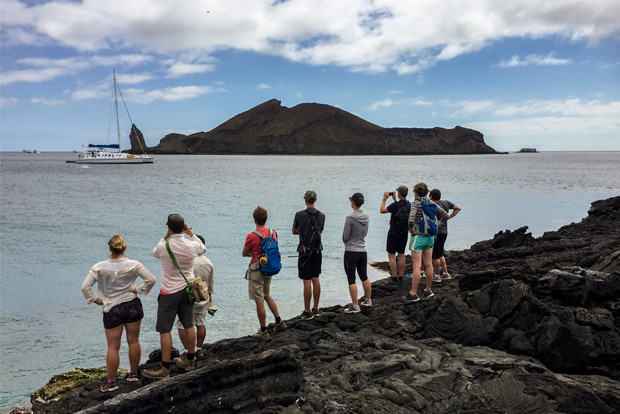 Tours to the Galapagos Islands June 2020