Galapagos Islands: the best experience of your life. See more about unique corner in the world. Cruises to the Galapagos Islands August 2018.
Are you looking for a cruise to the Galapagos Islands? In GalapagosInformation.com you will find all the information you need to book your trip to the beautiful Galapagos Islands, a sanctuary of nature where the flora and fauna is simply incomparable.
Surprising landscapes, a biodiversity never ceases to amaze and geological traces that whisper a story of almost five million years, are unique characteristics that fall in love with those who travel to the Galapagos Islands, a place still virgin where we can find 2,000 endemic species, among them the Famous giant tortoises and the Galapagos penguin.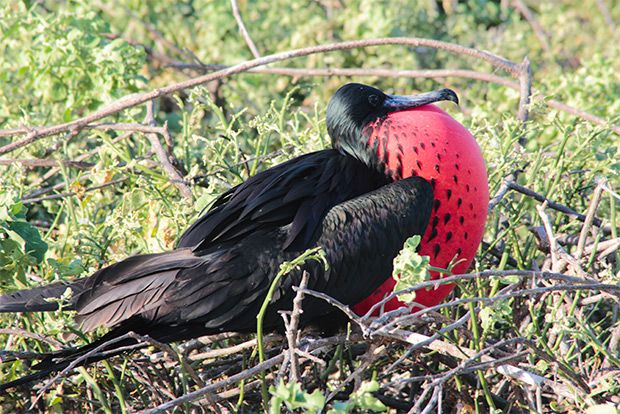 Tour the Galapagos Islands
Galapagos has 2 airports. If you want to visit San Cristobal, you can surf and dive. You can also visit places like Tongo Reef, El Cañón, La Lobería, Manglecito, Punta Carola and Punta Pitt, Roca Ballena, among others. If you arrive to Baltra, you will find yourself near Santa Cruz Island and you can visit the mating centers of the giant tortoises, the Galapagos Park and the Charles Darwin Station. You can also visit Tortuga Bay which is the renowned white coral sand beach in all the islands.
If you need a brief summary of what you can find when visiting the beautiful Galapagos Islands on a catamaran cruise, we present a series of tourist attractions that you can visit. If you have doubts about payment terms and days, please contact us.
Floreana Island: It is located 60 kms to the east of the Espanola Island. Floreana is well known for its attractive history of pirates, whalers, and settlers. Here you can observe between December and May pink flamingos and nesting sea turtles. Also you can find a small population of galapagos penguins. Floreana also known as Santa Maria Island has approximately 150 habitants and is one of the four islands populated in Galapagos. His access port is Prieta Beach. In the inside of the island at the top, you can visit the Chakras of Ritter and, to the South, the Haven of Peace.
Isabella Island: Even though is the largest island of all, it has a unique town corresponding to Villamil Port, a beautiful village in which there are numerous accommodations and whose atmosphere is notable for being rather more quiet than Ayora Port. Inside its main attractions stand out Punta Moreno, where live flamingos and many other types of birds, from where you have a beautiful view of Sierra Black, Blue Hill and the top of Fernandina Island. To discover other kinds of wildlife is a good idea to move to Urbina Bay, where there are iguanas, sea lions, cormorants, penguins and blue-footed boobies.
Natural Lookout "La Escalera" in Bartolome Island: A natural spectacle located at the top of a hill, at more than 100 meters of altitude, from where are one of the most popular postcards of the islands, composed by a narrow strip of sand separates by the ocean into two bays, with the coast of neighboring Santiago Island as background and a stone strut at one of its ends. After enjoying the views, it is possible to go down to the beautiful beaches, where it is possible to do surface diving and snorkeling. The two most important species of Bartolome are the sea turtles, which choose this place to spawn and the Galapagos penguins.
Mosquera Islet: The Mosquera Islet, also known as Mosquera Island that is located between the Seymour and Baltra islands. Its relief is smooth, has several white sand beaches, where you can do many sports. Has a long maximum of 620 meters per 130 meters of width, and area of 0.46 km2. Physically is a rock reef product of a survey. This small island has one of the largest colonies of sea lions. In the same way is possible to see several species of birds from the coast. From its coast they have been reported occasionally Orcas (Orcinus orca) attacking sea lions. You can get to the Mosquera Islet Mosquera through a beach landing. This can be difficult with low tie or when there are strong waves what usually pass between the months of December and March.
The most incredible experience of your life
Tourists, especially minors, have the opportunity to participate in experiences and meetings with the company of a specialist guide. This person is fully trained to inform us of many of the data related to the volcanic formation of the Galápagos.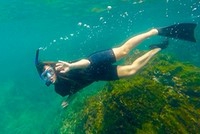 Galapagos Tours From Canada Cruises to the Galapagos Islands August 2018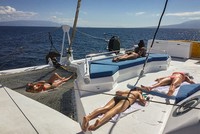 Tour Of Galapagos Cruises to the Galapagos Islands August 2018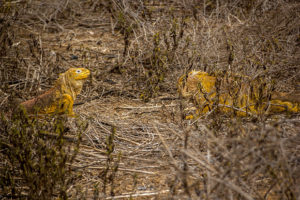 GalapagosInformation.com Cruises to Galapagos Islands