Find here everything you need to consider to organize the most spectacular trip you can imagine: Luxury Galapagos Islands. Cruises to the Galapagos Islands for 14 people February 2018
The Galapagos Islands are the perfect destination for families who crave an experience that will change their lives. It is not simply a vacation like many others, but a unique adventure in one of our boats that will give you the opportunity to know in detail the beautiful islands and corners of this place.
Awe-inspiring landscapes, a variety of species never cease to amaze and volcanic formations that tell a story of millions of years, are unique characteristics that delight those who travel to the Galapagos Islands, a virgin territory where there are 2,000 endemic species, including the famous marine iguanas and the Galapagos sea lions.

How can I travel to the Galapagos Islands?
From Guayaquil and the capital Quito there is an offer of regular flights that travel to the Galapagos Islands, arriving at the two airports of the archipelago: Seymour Airport and San Cristóbal Airport.
Do not know what to do in the Galapagos Islands? Do not worry! Scheduling a trip through the islands, you can spend between five and fourteen days touring all the natural beauties that this incredible place in Ecuador has to offer. All-inclusive packages can be booked online up to a month in advance, with the possibility of payment by credit card.
Gardner Bay in Espanola Island: Gardner Bay is another of the incredible beaches that hide the archipelago, with little more than a kilometer of white sands and turquoise water, very famous for the colonies of sea lions that are usually resting very close to the ocean. Like all places on the islands, it is possible to enjoy with the abundance of birds that surround the area, being here three species of endemic Darwin´s birds.
San Cristobal Island: Undoubtedly one of the most entertaining points of Galapagos, on whose coasts we can find some of the largest colonies of turtles of the archipelago. To the southeast of San Cristobal, is the Galapaguera of Cerro Colorado, a project of rescue resettlement of giant turtles that allows can be a few steps from these magnificent creatures during their first two years are cared in captivity. Moving to the northeast of this island, we find the Natural Galapaguera, place where you can see turtles in their own environment, on the beach where they nest or in the sand dunes where they spawn. An area of outstanding beauty is The Loberia, beach of coral sand where you can see many sea lions and marine iguanas, also birds like Canary Maria, and several species of finches surround the area. On its western coast is The Baquerizo Moreno port, the sector populated more important of San Cristobal and the second in the archipelago, where you can find a wide range of hotels and airport. His second attractive more visited is Gardner Bay, a beach recognized for its beauty, where lives a significant colony of sea lions sleeping peacefully in their arenas.
North Seymour Islet: Covered with low vegetation and dense, is notable for its almost immaculate state of nature, something that is more difficult to find in larger islands. The tour is conducted based on a trail of 2 km in length that crosses it from end to end, route that allows crossing with frigates, land iguanas and sea lions.
Sullivan Bay: Is located to the southeast of the Santiago Island. Here you can see interesting lava formations, which called the attention of scholars and scientists around the world. Sullivan Bay enjoys a height of 114 meters above sea level, where you can observe marine and terrestrial birds, a colony of sea lions and iguanas. Several plants stand out of the rocks. At Sullivan Bay there is a road of a kilometer and a half long. In this peculiar island you can enjoy swimming and make snorkeling from the edge of the beach.
Sports and entertainment
Few people can resist the temptation to engage in marine sports, such as windsurfing or snorkeling, enjoying this natural environment with warm waters on unique beaches in the world.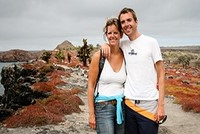 Galapagos Travel Cruises to the Galapagos Islands for 14 people February 2018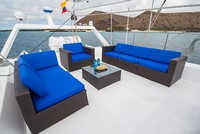 Cruises To Galapagos Islands Cruises to the Galapagos Islands for 14 people February 2018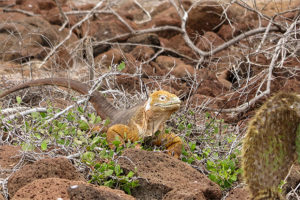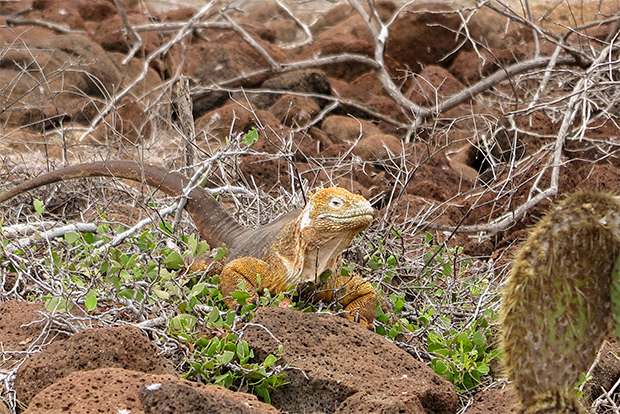 Cruises to the Galapagos Islands for 13 passengers August 2020