Find updated information to prepare your cruise trip to the Galapagos Islands. Cruises to the Galapagos Islands July 2018.
Declared a World Heritage Site, the group of islands is almost entirely a National Park, totaling 13 volcanic islands and more than a hundred islets. Tens of thousands of people travel every year to see a natural spectacle without equal in the whole world, since a great amount of species of flora and fauna of the Galapagos Islands cannot be found anywhere else, so you must travel to this place to see them live. By the way, it is an extraordinary experience that changes not only your life, but also to discover the real beauty of nature that has not been touched by man.
Oceanic and jungle landscapes, a surprising biodiversity and volcanic rocks that tell a story of five million years, are characteristics that captivate those who travel to the Galapagos Islands, a territory still wild where we can find almost two thousand unique species, including the famous marine iguanas and the Galapagos sea lion.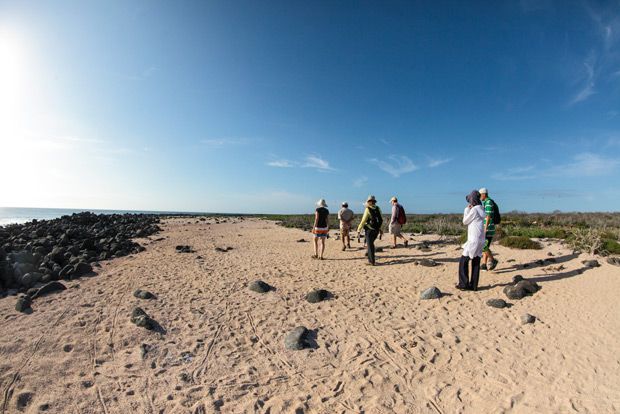 Tour the Galapagos
Galapagos has 2 airports. If you want to travel to San Cristobal, there is the possibility of surfing and shallow diving. Added to this you will have the opportunity to walk through sectors such as Tongo Reef, El Cañón, La Lobería, Manglecito, Punta Carola and Punta Pitt, Roca del Este, Roca Ballena, among many others. If you arrive to Baltra, you will be near Santa Cruz Island and you will have the chance to visit the giant turtle breeding centers, the Galapagos Park and the Charles Darwin Station. You will also get to Tortuga Bay which is the recognized white sand beach in all the islands.
Looking for panoramas in the Galapagos Islands? No problem! Hiring a tour of the islands, you can spend several days touring all the natural beauty that this charming place has to offer. All-inclusive travel can be requested online 30 days or more in advance, with the possibility of payment by card or transfer.
Santa Cruz Island: Thanks to its location in the center and its proximity to the Baltra airport, is one of best known Galapagos tourist places, housing the city with the largest population of all, from where they leave the most of the boats visiting other islands and islets. One of its biggest tourist attractions is The Station Scientific Darwin, a center of scientific research open to the visitors, where is possible observe terrestrial lizards and turtles of big magnitude. Another site that highlights in Santa Cruz Island corresponds to Turtle Bay, paradise white sands beach and crystal clear waters, to the coasts arrived hundreds of turtles to lay their eggs.
La Lobería on San Cristobal: One of the most visited places in the Galapagos is this beautiful beach of coral sand and crystalline waters, named after the large number of sea lions that can be seen every day, lying between the rocks or plunging into the sea. In addition to sea lions, turtles and sea iguanas are frequent on the beach, as well as several species of birds, such as the Maria canary, frigates and various kinds of finches. It is also possible to snorkel and if you have good fortune to swim with a sea lion.
North Seymour Islet: Covered with low vegetation and dense, is notable for its almost immaculate state of nature, something that is more difficult to find in larger islands. The tour is conducted based on a trail of 2 km in length that crosses it from end to end, route that allows crossing with frigates, land iguanas and sea lions.
Dragon Hill: It has its name because to for a long time, was one of the few places in the Santa Cruz Island where were land iguanas in healthy state. This place was part of varied efforts to maintain the colonies of iguanas, in order to ensure their reproduction. At present there are no dogs in Dragon Hill, although the Galapagos National Park carries out a lot of controls of other animals that can be dangerous. In the beautiful lagoons present in this site, there is shrimp (Artemia salina), the same as the food of the flamingos. At certain times of the year there is more abundance and therefore the quantity of these birds is larger. In times with many precipitations the water becomes too sweet and therefore the population of crustaceans is smaller, which has consequences on the amount of flamingos. Dragon Hill has been open to the general public since 1993. The beach has rocky formations. At high tide it is an excellent sector to do surface diving.
The best experience of your life
Passengers, especially the smallest, have the opportunity to be part of experiences and approaches with the company of a true expert. This person is fully trained to let us know many of the details related to geology and history of the islands.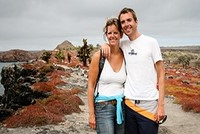 Santa Cruz Galapagos Cruises to the Galapagos Islands July 2018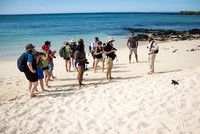 Galapagos Excursions Cruises to the Galapagos Islands July 2018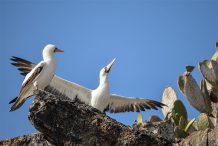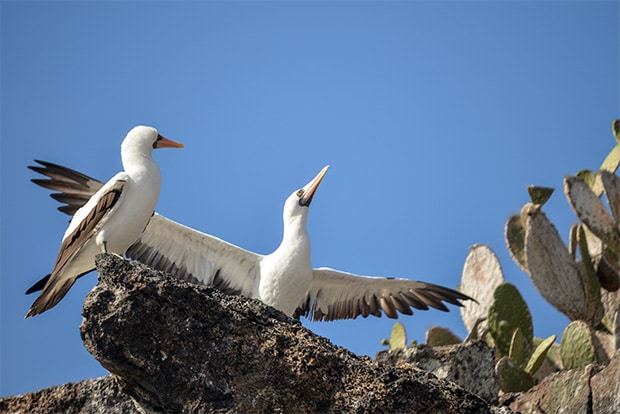 Cruise to the Galapagos Islands from Guatemala