Here all you need to consider planning the most incredible trip you can imagine: Galapagos All Inclusive. Cruises to the Galapagos Islands June 2018.
Do you dream of enjoying the best vacations of your life in an unforgettable trip to the Galapagos Islands? Travel in a luxury cruise to explore this magical place, with beautiful landscapes and lots of corners to explore. No doubt it will be a unique experience that you will not forget.
Usually we can talk about two seasons. From December to June it is called Hot Season. And the second climatic season that goes from June to November called Dry Season. The best time to visit Galapagos is the transition months. It is important to say that any month of the year is valid to visit the islands, there is no time in which the climate of Galapagos is unpleasant or you cannot see wonderful flora and fauna during your visit.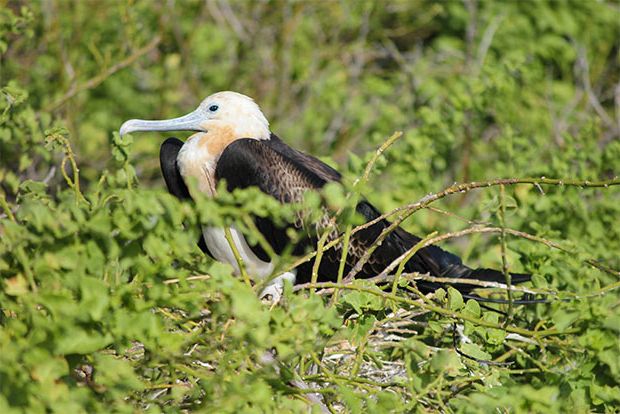 Having two climatic seasons so different from each other, which mark the beginning or the end of reproduction for the great majority of species, there are months in which the two phases can be seen at the same time. There is a change between the hot season and the dry season, and later a transition between the dry season and the hot season (November to January).
Where are the Galapagos Islands?
The Galapagos Islands are located in the Pacific Ocean to almost thousand kms of the coast of Ecuador, being its closest city Manta. The nearest island is Isla Del Coco (Costa Rica) 720 kilometers to the north and Isla de Pascua (Chile) 3,200 kilometers to the south. In formal terms, its official name archipelago of Columbus and its precise location is between 89 ° and 92 ° east longitude; and 1 ° 40 'north latitude and 1 ° 30' south latitude.
If you need a summary of what you may be surprised to visit the beautiful Galapagos Islands on a luxury cruise, we show you a series of tourist sectors that you can meet. In case of questions about the trip and the days, please contact us.
Gardner Bay in Espanola Island: Gardner Bay is another of the incredible beaches that hide the archipelago, with little more than a kilometer of white sands and turquoise water, very famous for the colonies of sea lions that are usually resting very close to the ocean. Like all places on the islands, it is possible to enjoy with the abundance of birds that surround the area, being here three species of endemic Darwin´s birds.
Santiago Island: Oasis natural uninhabited by humans, characterized by its unique volcanic formations, beautiful beaches and diving sites where diving into a unique biodiversity.One of the major attractions is the Sullivan Bay, where there are amazing lava formations that have altered the surface with soft waves, a perfect place to see large colonies of marine iguanas and Red-legged crabs. Among its beaches attract attention such Espumilla Beach, which has a spectacular landscape of forests of lignum and sea turtles that come to spawn in its coasts; as Puerto Egas, a beautiful beach.
Santa Fe Island: Uninhabited island by the man, known for beaches of calm waters in the Barrington Bay, where you can walk in both arenas where sea lions abound like diving snorkeling surface. If you like animals, you can see giant land iguanas, unique animals of this island, which reach up to a meter in length.
Daphne Mayor: The Daphne Islands (Daphne Major and Minor) are two small islands of volcanic origin in the Galapagos Islands archipelago. The largest has an area of 0.39 km². Daphne Mayor is located at the north of Santa Cruz. It is formed by a crater of lava, has no trees and very little vegetation and the edge is 120 meters above sea level. There are many breeding birds that go to raise their chicks in the environment near to the crater. Although easily accessible to visitors, the Park Service does not allow many visits to this island and are mostly dedicated to scientific research.
Sports for all
Very few people can resist the opportunity to play sports, such as windsurfing or snorkeling, enjoying this natural environment and delicious waters on beaches with iguanas and sea lions.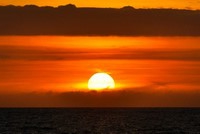 Galapagos Islands Trips Cruises to the Galapagos Islands June 2018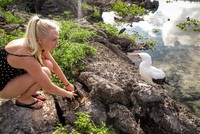 Galapagos Independent Travel Cruises to the Galapagos Islands June 2018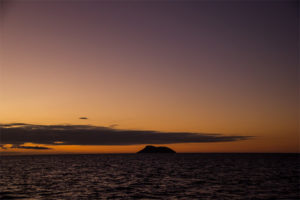 Exclusive Cruises to the Galapagos Islands December 2019