Galapagos: an extraordinary adventure. See more about unique corner in the world. Cruises to the Galapagos Islands October 2018.
Catamarans on offer to the Galapagos Islands. Do you want to visit one of the most beautiful places on the planet? On our website you can find the best options for a trip without comparison.
Considered a true museum of biodiversity, the Galapagos Islands have a myriad of natural gems, unique shows among which are the nesting of turtles on the beaches, the blue-footed birds of the Spanish Island, the giant tortoises of San Cristóbal or the sites of the North Seymour Islet.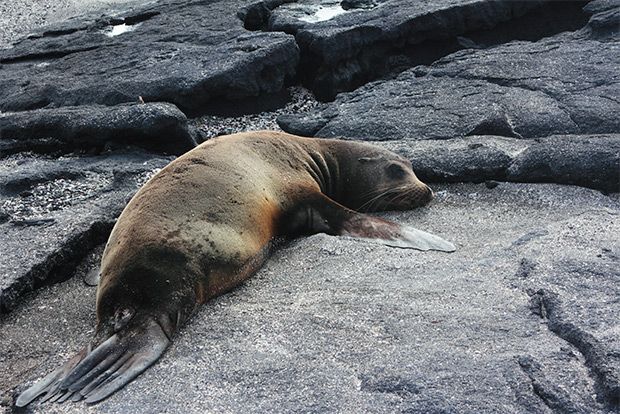 Luxury cruises in the Galapagos Islands
The word "catamaran" means two trunks linked by a rope and is used in a generic way to refer to a large variety of boats. In the Galapagos Islands, catamarans are popular for their stability, great speed and size for several people. Having the enormous privilege of touring the Galapagos Islands by catamaran is a unique opportunity. Catamaran cruises in Galapagos offer tour packages of varying duration in which you can enjoy a comfortable and relaxed trip. All our catamaran cruises through the Galapagos Islands have comfortable rooms, restaurants where exquisite national and international dishes are served, recreational areas with swimming pools, viewpoints and everything required to make your stay a wonderful one.
If you are looking for a summary of what you can surprise when visiting the Galapagos Islands on a catamaran cruise, we point out several of the points of interest that can be covered. In case of doubts about the itinerary and the days of duration, please contact us.
Ranchos of Santa Cruz: Although it is known that in several islands of Galapagos you can see breeding sectors of giant tortoises, there is no more advisable alternative, than to appreciate them in freedom, something that puts at our disposal ranchos and haciendas in the high zones of the island of Santa Cruz. Some of these places are El Chato, Manzanillo and Primicias, with paths that respect the environment, where you can easily see these exotic animals in their natural environment. It is important to emphasize that, during the period from June to August; turtles tend to move to the lowland of the island to nest, diminishing the possibility of observing them.
Leon Dormido on San Cristobal Island: A place also called Kicker Rock; correspond to two huge rock formations of lava, which rise for more than 100 meters over the ocean, which can be from the ocean from Puerto Baquerizo. Its curious name comes from similarity to a sleeping sea lion, to see them from a distance. This place is one of the most famous tourist areas of Galapagos for snorkeling and diving, being possible to swim with stingrays, sharks, sea lions and fishes. Its sharp rocks also make of the habitat of enormous colonies of birds, coexisting varieties like blue-footed boobies, frigate birds and pelicans.
Punta Espinoza on Fernandina Island: Punta Espinoza is a fine lava and sand ledge that connects the Fernandina volcano with the sea, famous for its marine iguana population, whose high number sometimes makes it difficult to walk between them. They share the space with iguanas, penguins, sea lions, crabs and the non-flying cormorant, a species that can only be seen in Fernandina and Isabela, well known for being the only cormorant that has lost the ability to fly. The surrounding environment is made up of lava fields of the volcano, one of the most active in the world.
Mosquera Islet: The Mosquera Islet, also known as Mosquera Island that is located between the Seymour and Baltra islands. Its relief is smooth, has several white sand beaches, where you can do many sports. Has a long maximum of 620 meters per 130 meters of width, and area of 0.46 km2. Physically is a rock reef product of a survey. This small island has one of the largest colonies of sea lions. In the same way is possible to see several species of birds from the coast. From its coast they have been reported occasionally Orcas (Orcinus orca) attacking sea lions. You can get to the Mosquera Islet Mosquera through a beach landing. This can be difficult with low tie or when there are strong waves what usually pass between the months of December and March.
Be inspired
These cruising trips are well known for being an inexhaustible source of imagination, concentration and creative force. A large number of playwrights, artists and painters have assured that traveling through the Galapagos Islands has allowed them to work on novel ideas. Whether its professionals or amateurs, this is a great opportunity for those looking to connect with their creative side.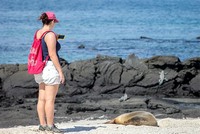 Trips To The Galapagos Islands From Ecuador Cruises to the Galapagos Islands October 2018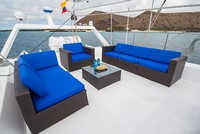 Vacation In The Galapagos Cruises to the Galapagos Islands October 2018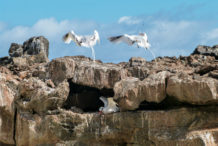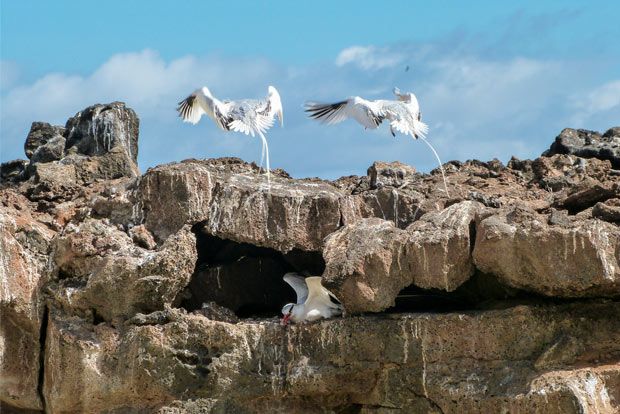 Cruises to the Galapagos Islands for 2 people April 2018