Family cruises in The Galapagos Islands 2019.
Declared as World Heritage of the Humanity by the UNESCO, the group of islands is almost a national park, covering a set of 13 Islands of volcanic origin and more than a hundred islets and rocky outcrops. Tens of thousands of tourist travel every season to observe a natural beauty that has no equal in the world, because a lot animals and plant species of Galapagos Islands don´t exist anywhere else, by which must travel to this place to see them. This is a unique experience that changes many lives, to discover the real beauty of nature in its greatest expression.
Stunning landscapes, a biodiversity that is not indifferent and volcanic rocks whispering a historical account of millions of years, are three characteristics that love who make trips to the Galapagos Islands, a still wild territory, where live nearly two thousand unique species, including the famous marine iguanas and galapagos penguin.
Do you want to know what to do in the Galapagos Islands? No problem! Booking with GalapagosInformation.com a trip to the islands, you can spend up to two weeks knowing all the natural beauty of this amazing place has to offer. All inclusive trips can be booked online with up to one month in advance, with the option of online payment.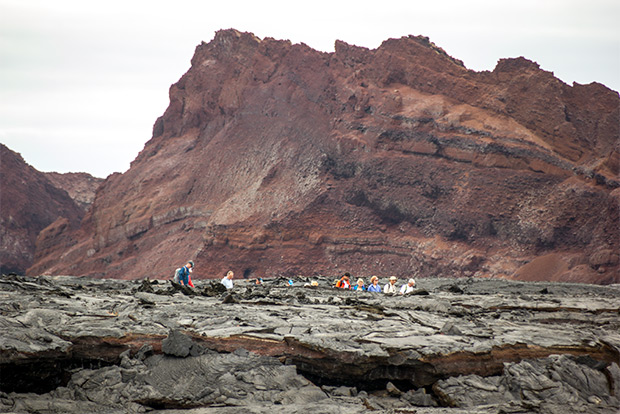 Floreana Island: It is located 60 kms to the east of the Espanola Island. His name is in tribute to the first President of Ecuador Mr. Juan José Flores; during whose administration took possession of the archipelago. Floreana is well known for its attractive history of pirates, whalers, and settlers. Here you can observe between December and May pink flamingos and nesting sea turtles. Also you can find a small population of galapagos penguins. This Island is known as Santa Maria Island has approximately 150 habitants and is one of the 4 islands populated in Galapagos. His access port is Prieta Beach, where find us the town. In this island you can visit the Chakras of Ritter and to the South, the Haven of Peace.
Isabella Island: Even though is the largest island of Galapagos Islands, it has a unique town corresponding to Villamil Port, a beautiful village in which there are numerous accommodations and whose atmosphere is notable for being rather more quiet than Ayora Port. Inside its main attractions stand out Punta Moreno, with its coastal lagoons in the middle of black lava, where live flamingos and many other types of birds, from where you have a beautiful view of the volcanoes: Sierra Black, Blue Hill and the top of Fernandina Island.To discover other kinds of wildlife is a good idea to move to Urbina Bay, where there are iguanas, sea lions, cormorants without wings, penguins and gannets.
Sullivan Bay: Is located to the southeast of the Santiago Island. It is of great interest to geologists. In this place you can see interesting lava formations, which called the attention of students and scientists around the world. Sullivan Bay enjoys a height of 114 meters above sea level, where you can observe marine and terrestrial birds, a colony of sea lions and iguanas that has been made to adapt quite well to this terrain. Several plants stand out of the rocks. At Sullivan Bay there is a road of 1.5 km approximately of extension. At Sullivan Bay you can enjoy swimming and make snorkeling from the edge of the beach.
If your dream is know the beautiful places that Galapagos Islands have to love the tourists complete the contact form to book your travel, undoubtedly will be the best of your life. You will not regret!
Source of Inspiration
One aspect for what these travels are globally known is because they are a source of inspiration, concentration and creativity. Hundreds of playwrights, novelists, and photographers have pointed out that touring the archipelago has brought them new head Ideas. Both professional as amateur to the creative arts, catamaran cruises are a very good opportunity for those who need to be visited by the muses.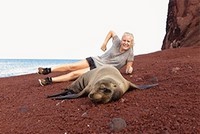 Galapagos Isles Cruises to the Islands Galapagos for 4 people December 2019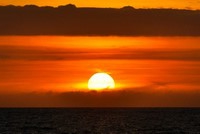 Trip To Galapagos Island Cruises to the Islands Galapagos for 4 people December 2019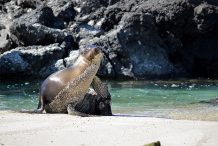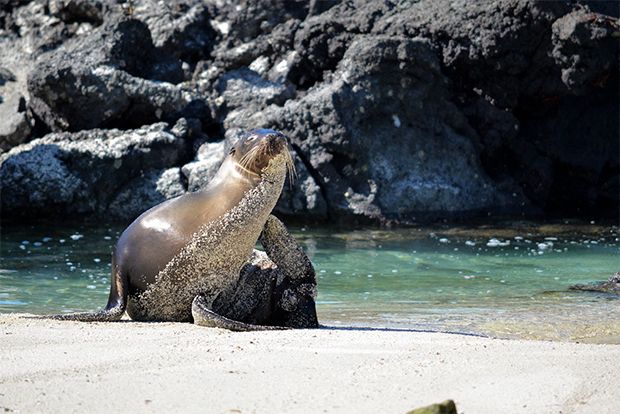 Cruise to the Galapagos Islands from New Zealand