Climate and vegetation of the Galapagos Islands: beauty and landscapes united in a magic mix. Ecuador Tours Galápagos reviews 2018.
Are you looking for a cheap Galapagos Islands cruise? In our portal you will find the information you need to organize your holidays in the beautiful Galapagos Islands, a sanctuary still virgin where the flora and fauna is incredible.
Undoubtedly one of the last refuges of biodiversity, the island is hidden by endless natural treasures, landscapes including turtle spawning on the beaches, blue footed boobies on Espanola Island, giant tortoises of San Cristobal or the immaculate spots of the North Seymour Islet.
If you want a summary of what you may be surprised to travel to the beautiful Galapagos Islands on a cruise for a week, we present several of the tourist sectors that you can meet. If you have doubts about the terms of payment and the days of duration, please contact us.
Santa Cruz Island: Thanks to its location in the center and its proximity to the Baltra airport, is one of best known Galapagos tourist places, housing the city with the largest population of all, from where they leave the most of the boats visiting other islands and islets. One of its biggest tourist attractions is The Station Scientific Darwin, a center of scientific research open to the visitors, where is possible observe terrestrial lizards and turtles of big magnitude. Another site that highlights in Santa Cruz Island corresponds to Turtle Bay, paradise white sands beach and crystal clear waters, to the coasts arrived hundreds of turtles to lay their eggs.
San Cristobal Island: Undoubtedly one of the most entertaining points of Galapagos, on whose coasts we can find some of the largest colonies of turtles of the archipelago. To the southeast of San Cristobal, is the Galapaguera of Cerro Colorado, a project of rescue resettlement of giant turtles that allows can be a few steps from these magnificent creatures during their first two years are cared in captivity. Moving to the northeast of this island, we find the Natural Galapaguera, place where you can see turtles in their own environment, on the beach where they nest or in the sand dunes where they spawn. An area of outstanding beauty is The Loberia, beach of coral sand where you can see many sea lions and marine iguanas, also birds like Canary Maria, and several species of finches surround the area. On its western coast is The Baquerizo Moreno port, the sector populated more important of San Cristobal and the second in the archipelago, where you can find a wide range of hotels and airport. His second attractive more visited is Gardner Bay, a beach recognized for its beauty, where lives a significant colony of sea lions sleeping peacefully in their arenas.
North Seymour Island Trail: The small island of Seymour North is considered one of the most extraordinary places on the islands to see birds, housing the largest colony of royal frigates, as well as blue-footed boobies and bifurcated seagulls. The island maintains only a running trail, which, two kilometers in length allow us to appreciate its rocky landscapes, where there are only some shrubs and cactus, there are countless birds and iguanas.
Sullivan Bay: Is located to the southeast of the Santiago Island. Here you can see interesting lava formations, which called the attention of scholars and scientists around the world. Sullivan Bay enjoys a height of 114 meters above sea level, where you can observe marine and terrestrial birds, a colony of sea lions and iguanas. Several plants stand out of the rocks. At Sullivan Bay there is a road of a kilometer and a half long. In this peculiar island you can enjoy swimming and make snorkeling from the edge of the beach.
Grow your ideas
Something that draws the attention of these trips is that they are known for being an inexhaustible source of imagination, reflection and creativity. Many writers, songwriters and photographers have commented that traveling through the Galapagos Islands has given them new ideas. For both professionals and enthusiasts, this is certainly a tremendous opportunity for all who seek inspiration to develop their art.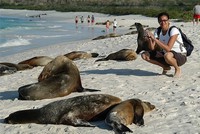 Cruise To Galapagos Islands And Machu Picchu Ecuador Tours Galapagos reviews 2018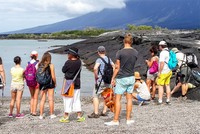 Trip To The Galapagos Ecuador Tours Galapagos reviews 2018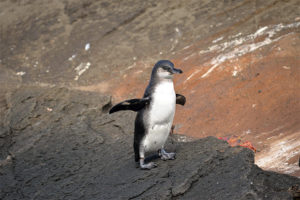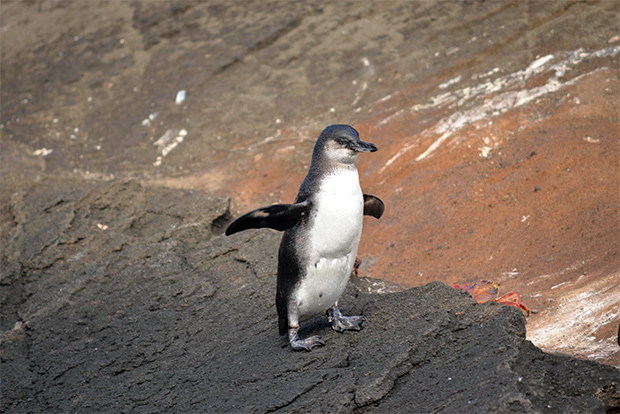 Ecuador and Galapagos Cruises Travel 2017