We show you only the best recommended alternatives for traveling to the Galapagos Islands. Express Travel to the Galapagos Islands September 2018.
Declared a World Heritage Site, the group of islands and islets is almost completely a National Park, totaling a set of 13 islands of volcanic origin and more than a hundred islets. Thousands of people travel every season to observe a natural spectacle that has no equal, as a large number of animal and plant species of the Galapagos Islands do not live anywhere else, so you must travel to this place to see them live. This is a unique experience that changes not only your life, but also discovering the real beauty of nature at its best.
In the Galapagos Islands there are two clearly differentiated stations. The rainy season is from January to May, with temperatures between 23 ° and 27 °, and a season without rain from June to December, with a maximum of 19 °. The official currency of the place is the US dollar, which is useful to remember to avoid changing all the money that we have available when arriving in the country.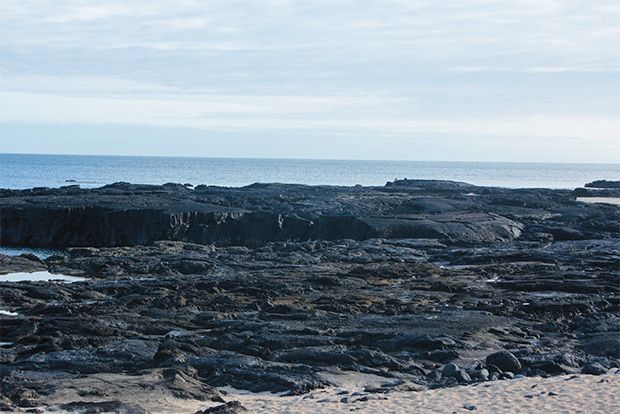 Next we show you some of the must see tourist attractions that you can visit in some of our trips in cruise for the Island of Galápagos. You can make your reservation online and receive a discount if you pay in advance. Do not miss the opportunity to visit one of the most beautiful places in the world. If you are looking for cruise travel for groups or single travelers, GalapagosInformation.com is the best choice.
Genovesa Island: Genovesa island is also known as the island Tower and is considered as the most striking island of the archipelago. Its name comes from the city of Genova in where according to few historians was the birthplace of Columbus. It is the ideal place for lovers of birds by the abundant presence of birds, highlighting some as seagulls of tail separated, which are the only gulls in the world who have nocturnal hunting habits. Genovesa Island is an extinct volcano, which has suffered several landslides due to its ancient activity. Have 2 areas to go to which is can access through a fissure that exists to the feet of the volcano… Makes thousands of years were a huge volcano, whose wall south is collapsed, forming the Great Bay of Darwin, place in where an abundant number of birds make their nests.
Leon Dormido on San Cristobal Island: A place also called Kicker Rock; correspond to two huge rock formations of lava, which rise for more than 100 meters over the ocean, which can be from the ocean from Puerto Baquerizo. Its curious name comes from similarity to a sleeping sea lion, to see them from a distance. This place is one of the most famous tourist areas of Galapagos for snorkeling and diving, being possible to swim with stingrays, sharks, sea lions and fishes. Its sharp rocks also make of the habitat of enormous colonies of birds, coexisting varieties like blue-footed boobies, frigate birds and pelicans.
North Seymour Island Trail: The small island of Seymour North is considered one of the most extraordinary places on the islands to see birds, housing the largest colony of royal frigates, as well as blue-footed boobies and bifurcated seagulls. The island maintains only a running trail, which, two kilometers in length allow us to appreciate its rocky landscapes, where there are only some shrubs and cactus, there are countless birds and iguanas.
Sullivan Bay: Is located to the southeast of the Santiago Island. Here you can see interesting lava formations, which called the attention of scholars and scientists around the world. Sullivan Bay enjoys a height of 114 meters above sea level, where you can observe marine and terrestrial birds, a colony of sea lions and iguanas. Several plants stand out of the rocks. At Sullivan Bay there is a road of a kilometer and a half long. In this peculiar island you can enjoy swimming and make snorkeling from the edge of the beach.
The paradise of the athletes
Few people can resist the temptation to practice water sports, such as windsurfing or shallow diving, enjoying this natural space with waters on beaches with sea turtles and sea lions.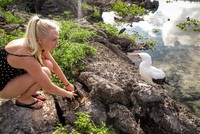 Cormorant Cruise Galapagos Express Travel to the Galapagos Islands September 2018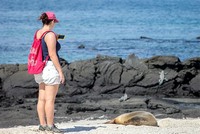 Travel Galapagos Islands Express Travel to the Galapagos Islands September 2018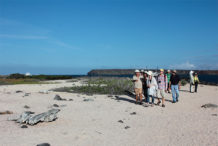 Cruises to the Galapagos Islands for 15 people July 2018