The best deals to Galapagos Islands in all-inclusive plans. Galapagos Islands Holiday Packages 2018
Find the most incredible cruise deals to the Galapagos Islands, for groups, couples or solo travelers. You will be able to explore the most extraordinary places of the archipelago with the company of guides with great experience.
In terms of climate in the Galapagos Islands there are two seasons. The rainy season is from January to May, with average temperatures between 23 ° and 27 °, and a dry season from June to December, with an average of 19 °. The official currency of the place is the US dollar, which is useful to avoid changing all the money we have in Quito or Guayaquil.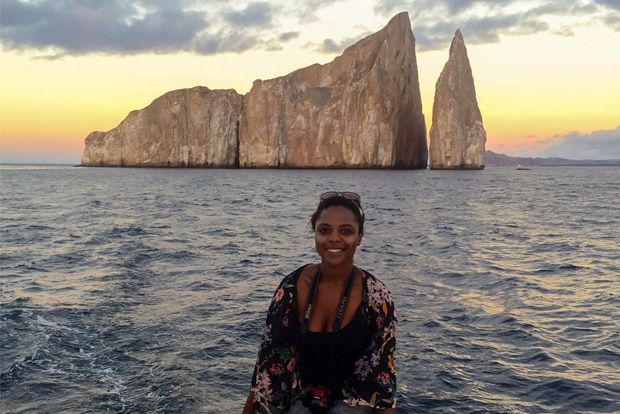 Are you looking for panoramas in the Galapagos Islands? Do not worry! Scheduling with GalapagosInformation.com a tour around the islands, you can spend several days knowing all the beauties that this magical place in Ecuador has to offer. All inclusive travel can be requested online up to 30 days before your arrival, with the option of payment by credit card.
Espanola Island: With 300 million years corresponds to the oldest island famous for its number of birds, among which are the funny blue-footed boobies, birds known for their mating rituals, where the male exhibits his blue feet to the female. One of its most interesting sites is Punta Suarez, an area of abyss in where we can see species that not is presented in the rest of the archipelago, as marine iguanas turquoise with red, mockingbirds, lava lizards and colonies of up to 15.000 albatross
Isabella Island: Even though is the largest island of all, it has a unique town corresponding to Villamil Port, a beautiful village in which there are numerous accommodations and whose atmosphere is notable for being rather more quiet than Ayora Port. Inside its main attractions stand out Punta Moreno, where live flamingos and many other types of birds, from where you have a beautiful view of Sierra Black, Blue Hill and the top of Fernandina Island. To discover other kinds of wildlife is a good idea to move to Urbina Bay, where there are iguanas, sea lions, cormorants, penguins and blue-footed boobies.
North Seymour Islet: Covered with low vegetation and dense, is notable for its almost immaculate state of nature, something that is more difficult to find in larger islands. The tour is conducted based on a trail of 2 km in length that crosses it from end to end, route that allows crossing with frigates, land iguanas and sea lions.
Dragon Hill: It has its name because to for a long time, was one of the few places in the Santa Cruz Island where were land iguanas in healthy state. This place was part of varied efforts to maintain the colonies of iguanas, in order to ensure their reproduction. At present there are no dogs in Dragon Hill, although the Galapagos National Park carries out a lot of controls of other animals that can be dangerous. In the beautiful lagoons present in this site, there is shrimp (Artemia salina), the same as the food of the flamingos. At certain times of the year there is more abundance and therefore the quantity of these birds is larger. In times with many precipitations the water becomes too sweet and therefore the population of crustaceans is smaller, which has consequences on the amount of flamingos. Dragon Hill has been open to the general public since 1993. The beach has rocky formations. At high tide it is an excellent sector to do surface diving.
The definitive learning
Tourists, especially children, have the opportunity to be part of experiences and meetings with the company of a real specialist. This person is able to let us know absolutely all the details related to volcanic formation of Galápagos.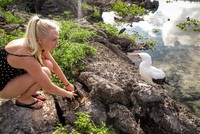 Cruises Islands Galapagos Islands Holiday Packages 2018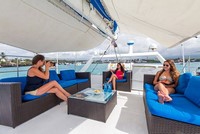 Galapagos Tour Galapagos Islands Holiday Packages 2018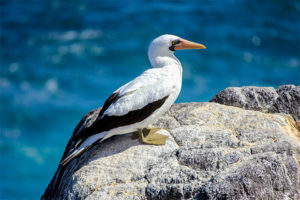 Luxury catamarans to the Galapagos Islands August 2020