If you are looking for one of the most exclusive Holidays in the Galapagos Islands March 2017, this page is everything you should know before making the purchase.
Known as a World Heritage Site by UNESCO, the group of islands is almost completely a National Park, totaling a set of 13 islands and more than one hundred islets. Thousands of tourists travel every year to see a natural beauty that has no equal in the world, since a large number of species of the Galapagos Islands are nowhere else, so it is necessary to travel here to see them live. Indeed, it is a shocking experience that not only changes life, but also the beauty of nature that has not been touched by man.
In terms of climate in the Galapagos Islands two seasons are presented. The rainy season lasts from January to May, with average temperatures between 23 ° and 27 °, and a dry season from June to December, with a maximum of 19 °. The official currency of the place is the US dollar, which is important to know not to change all the money we have on the continent.
How can I arrive to the Galapagos Islands?
From the Ecuadorian cities of Guayaquil and Quito there are flights every week that travel to the Galapagos Islands, having as destination the two airports of the archipelago: Seymour Airport in Baltra and San Cristobal Airport in the island of the same name.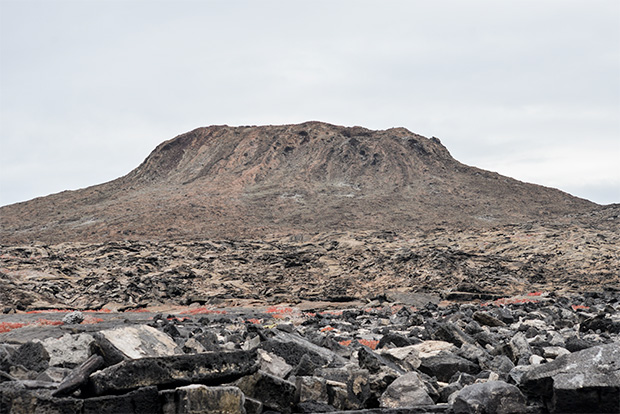 If you are looking for a small summary of what you may be surprised to travel to the Galapagos Islands on a cruise, we present some of the points of interest that can be traversed. If you have doubts about the trip and the days, please contact us.
San Cristobal Island: Undoubtedly one of the most entertaining points of Galapagos, on whose coasts we can find some of the largest colonies of turtles of the archipelago. To the southeast of San Cristobal, is the Galapaguera of Cerro Colorado, a project of rescue resettlement of giant turtles that allows can be a few steps from these magnificent creatures during their first two years are cared in captivity. Moving to the northeast of this island, we find the Natural Galapaguera, place where you can see turtles in their own environment, on the beach where they nest or in the sand dunes where they spawn. An area of outstanding beauty is The Loberia, beach of coral sand where you can see many sea lions and marine iguanas, also birds like Canary Maria, and several species of finches surround the area. On its western coast is The Baquerizo Moreno port, the sector populated more important of San Cristobal and the second in the archipelago, where you can find a wide range of hotels and airport. His second attractive more visited is Gardner Bay, a beach recognized for its beauty, where lives a significant colony of sea lions sleeping peacefully in their arenas.
Isabella Island: Even though is the largest island of all, it has a unique town corresponding to Villamil Port, a beautiful village in which there are numerous accommodations and whose atmosphere is notable for being rather more quiet than Ayora Port. Inside its main attractions stand out Punta Moreno, where live flamingos and many other types of birds, from where you have a beautiful view of Sierra Black, Blue Hill and the top of Fernandina Island. To discover other kinds of wildlife is a good idea to move to Urbina Bay, where there are iguanas, sea lions, cormorants, penguins and blue-footed boobies.
To ensure availability for a catamaran cruise to the Galapagos Islands, complete the form and an executive will assist you in all steps of the purchase process.
We offer first class service
Absolutely the cruises are equipped with individual cabins and private bathrooms, excellent for a family or group of friends. In addition, they have spaces designed to the measure, which offers a pleasant experience.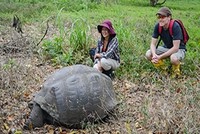 Cruise To The Galapagos Islands Holidays in Galapagos Islands March 2017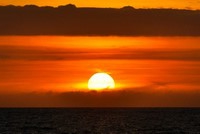 Isabela Galapagos Cruise Holidays in Galapagos Islands March 2017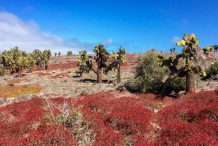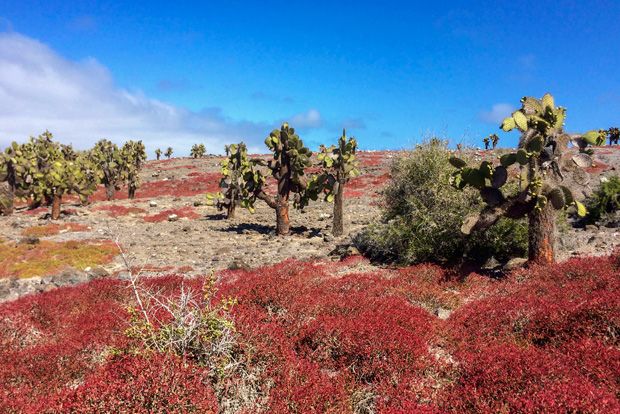 Tour Packages to the Galapagos Islands January 2018