Prepare your trip to the Galapagos Islands: requirements, tours and information you need to know. Honeymoon to the Galapagos Islands March 2018.
The Galapagos Islands, known worldwide, are the result of constant eruptions of submarine volcanoes. Because of their peculiar location they have developed unique species in the world, of a beauty and variety very difficult to believe. For this reason they are one of the favorite places of nature-loving tourists and wild species.
Undoubtedly one of the largest refuges for biodiversity, the islands hide an exquisite variety of natural gems, such as the spawning of sea turtles on the beaches, the blue-legged birds of Espanola Island, the giant tortoises of San Cristobal or the virgin landscapes of North Seymour.

Cruises in the Galapagos Islands
The word "catamaran" literally means two trunks joined by a rope and is widely used to refer to a large variety of hull boats. In the Galapagos Islands, catamaran cruises are famous for their stability, great speed and size. Having the great privilege of knowing the Galapagos Islands by catamaran is one that you cannot miss. The luxury cruises in Galapagos offer you multi-day tour packages in which it is possible to enjoy a comfortable lodging and with maximum security. All the island cruises have comfortable cabins, restaurants serving national and international dishes, swimming pools, viewpoints and everything you need to make your stay magical.
Here are some of the wonderful places you can visit on some of our Galapagos Islands cruises. You can make your reservation online and receive a discount if you buy in advance. Do not miss the opportunity to know one of the most beautiful places on the planet. If you are looking for cruises for one or more people, this is the best choice.
Santa Cruz Island: Thanks to its location in the center and its proximity to the Baltra airport, is one of best known Galapagos tourist places, housing the city with the largest population of all, from where they leave the most of the boats visiting other islands and islets. One of its biggest tourist attractions is The Station Scientific Darwin, a center of scientific research open to the visitors, where is possible observe terrestrial lizards and turtles of big magnitude. Another site that highlights in Santa Cruz Island corresponds to Turtle Bay, paradise white sands beach and crystal clear waters, to the coasts arrived hundreds of turtles to lay their eggs.
Leon Dormido on San Cristobal Island: A place also called Kicker Rock; correspond to two huge rock formations of lava, which rise for more than 100 meters over the ocean, which can be from the ocean from Puerto Baquerizo. Its curious name comes from similarity to a sleeping sea lion, to see them from a distance. This place is one of the most famous tourist areas of Galapagos for snorkeling and diving, being possible to swim with stingrays, sharks, sea lions and fishes. Its sharp rocks also make of the habitat of enormous colonies of birds, coexisting varieties like blue-footed boobies, frigate birds and pelicans.
Rabida Island: Island very famous for its beaches of reddish tones, where you can snorkel between sea lions, stingrays and dolphins. Although the colors of the sand is attractive more important, you can also visit the interior of the island, reaching the volcanic peak, spectacular viewpoint of natural origin that allows views of the peaks of other volcanoes.
Grow your ideas
These cruise trips are well known for being a source of inspiration, concentration and creative strength. A large number of writers, songwriters and sculptors have said that walking the Galapagos has allowed them to work on new ideas. Whether it is experts as enthusiasts, this is definitely a great opportunity for those who are seeking to receive the visit of the muses.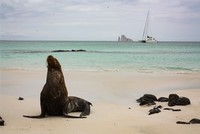 Galapagos November Honeymoon to the Galapagos Islands March 2018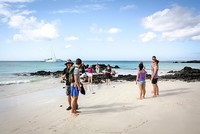 Trips To The Galapagos Islands From Ecuador Honeymoon to the Galapagos Islands March 2018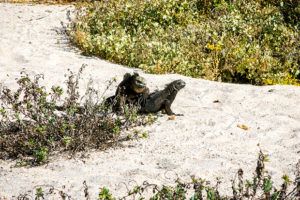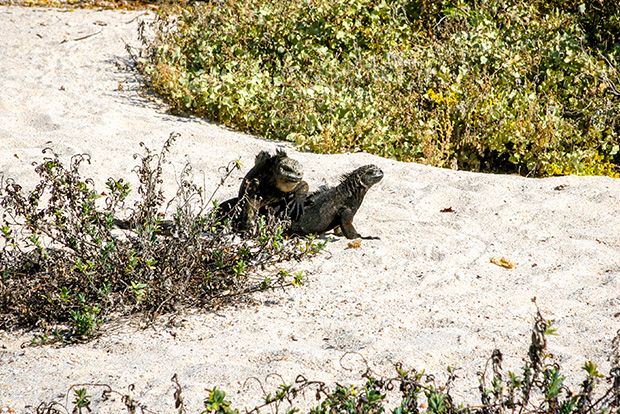 #GalapagosCruises Hashtag