Give yourself the opportunity to experience an unforgettable experience by visiting the Galapagos Islands in the best All Inclusive packages. Last minute offers to Galapagos Islands January 2018.
Known as a World Heritage Site, the archipelago is almost entirely a National Park, encompassing 13 volcanic islands and more than a hundred islets. Tens of thousands of travelers come every year to observe a natural spectacle unparalleled all over the world, because a large number of Galapagos species are nowhere else, so it is imperative to travel to this place to see them live. Without doubt, it is a powerful experience that many people change their lives, seeing the beauty of nature at its best.
In general two large stations can be considered. The first station that goes from December to June is known as the Warm Station. And the second climatic season that goes from June to November called Dry Station. The best time to take advantage of Galapagos is the transition months. However every month of the year is good to get to the islands, there is no month where the climate of Galapagos is unpleasant or you do not find interesting flora and fauna to observe.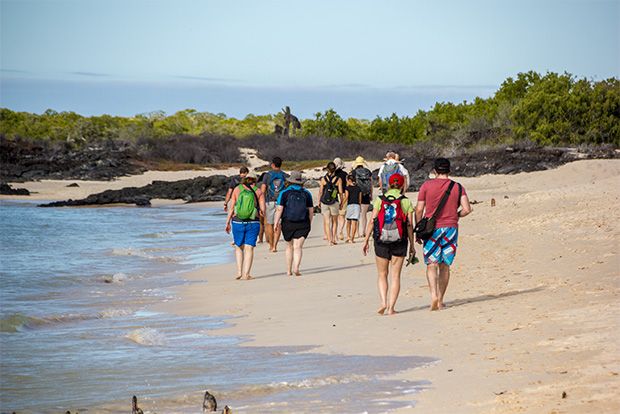 Having two different seasons, which indicate the beginning or end of reproduction for most species, there are some months in which both phases can be witnessed at the same time. There is a change between the hot season and the dry season), and later a transition between the dry season and the hot season (November to January).
Do not know what to do in the Galapagos Islands? Here is the solution! Hiring with GalapagosInformation.com a trip to the islands, you can spend up to two weeks knowing all the beauties that this magical place has to offer. All inclusive trips can be booked online up to 30 days before your arrival, with the option of payment by card or transfer.
Genovesa Island: Genovesa island is also known as the island Tower and is considered as the most striking island of the archipelago. Its name comes from the city of Genova in where according to few historians was the birthplace of Columbus. It is the ideal place for lovers of birds by the abundant presence of birds, highlighting some as seagulls of tail separated, which are the only gulls in the world who have nocturnal hunting habits. Genovesa Island is an extinct volcano, which has suffered several landslides due to its ancient activity. Have 2 areas to go to which is can access through a fissure that exists to the feet of the volcano… Makes thousands of years were a huge volcano, whose wall south is collapsed, forming the Great Bay of Darwin, place in where an abundant number of birds make their nests.
Isabella Island: Even though is the largest island of all, it has a unique town corresponding to Villamil Port, a beautiful village in which there are numerous accommodations and whose atmosphere is notable for being rather more quiet than Ayora Port. Inside its main attractions stand out Punta Moreno, where live flamingos and many other types of birds, from where you have a beautiful view of Sierra Black, Blue Hill and the top of Fernandina Island. To discover other kinds of wildlife is a good idea to move to Urbina Bay, where there are iguanas, sea lions, cormorants, penguins and blue-footed boobies.
Punta Espinoza on Fernandina Island: Punta Espinoza is a fine lava and sand ledge that connects the Fernandina volcano with the sea, famous for its marine iguana population, whose high number sometimes makes it difficult to walk between them. They share the space with iguanas, penguins, sea lions, crabs and the non-flying cormorant, a species that can only be seen in Fernandina and Isabela, well known for being the only cormorant that has lost the ability to fly. The surrounding environment is made up of lava fields of the volcano, one of the most active in the world.
Daphne Major: The Daphne Islands (Daphne Major and Minor) are two small islands of volcanic origin in the Galapagos Islands archipelago. The largest has an area of 0.39 km². Daphne Mayor is located at the north of Santa Cruz. It is formed by a crater of lava, has no trees and very little vegetation and the edge is 120 meters above sea level. There are many breeding birds that go to raise their chicks in the environment near to the crater. Although easily accessible to visitors, the Park Service does not allow many visits to this island and are mostly dedicated to scientific research.
Sports and adventures
Few people can resist the opportunity to do water sports, such as windsurfing or deep sea diving, enjoying this natural environment with delicious waters on white sand beaches.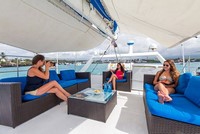 Galapagos Charter Last minute offers to Galapagos Islands January 2018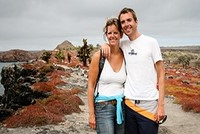 Cruise To Galapagos Islands Last minute offers to Galapagos Islands January 2018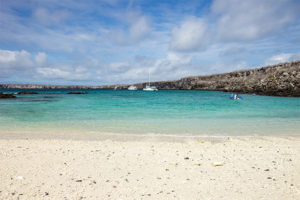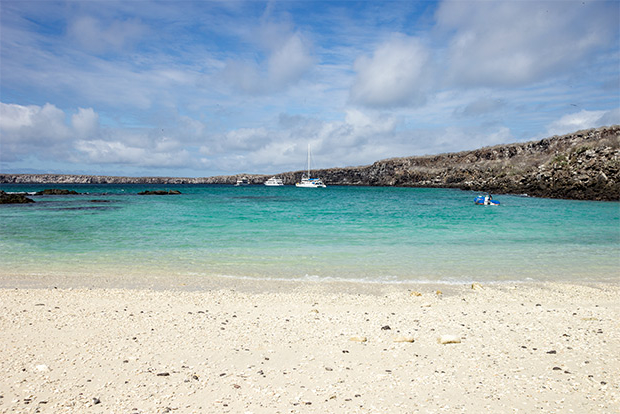 Economy Cruises to the Galapagos Islands February 2020