Find the most exclusive Luxury catamarans to the Galapagos Islands October 2017, at GalapagosInformation.com is available all the information that you need to know at the time of booking.
Declared a World Heritage Site by UNESCO, the group of islands is almost completely a National Park, comprising a set of thirteen islands of volcanic origin and more than one hundred islets. Tens of thousands of travelers come every season to observe a supreme natural beauty in the world, you can find a great variety of animal and plant species from Galapagos Islands do not live anywhere else, so it is imperative to travel to this place to see them live. Undoubtedly, it is a shocking experience that not only changes life, when you see the real beauty of nature at its best.
In terms of climate in the Galapagos Islands there are two seasons. The rainy season is from January to May, with average temperatures between 23 ° and 27 °, and a dry season from June to December, averaging 19 °. The official currency is the US dollar (USD), which is useful not to change all the money that we have on the continent.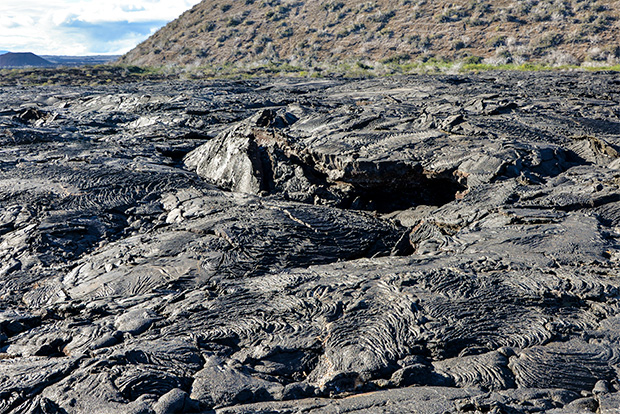 How to get to the Galapagos Islands?
Seymour Airport on Baltra Island is the one that receives most of the flights, due to its position in the middle of the archipelago compared to the other airport. From this point, you can take free transports that take people to the small port, from where you can go to Puerto Ayora, on Santa Cruz Island, as most of the hostels and hotels. From San Cristobal Airport, which is on the island of the same name, you can take taxis or walk (the distance is not too much) to Puerto Baquerizo Moreno, where the vast majority of accommodation is concentrated.
Are you looking for panoramas in the Galapagos Islands? No problem! Booking a trip through the islands, you can spend between five and fourteen days knowing all the natural beauties that this incredible place of Ecuador has to offer. All-inclusive packages can be ordered online up to one month in advance, with the possibility of payment by credit card.
Genovesa Island: Genovesa island is also known as the island Tower and is considered as the most striking island of the archipelago. Its name comes from the city of Genova in where according to few historians was the birthplace of Columbus. It is the ideal place for lovers of birds by the abundant presence of birds, highlighting some as seagulls of tail separated, which are the only gulls in the world who have nocturnal hunting habits. Genovesa Island is an extinct volcano, which has suffered several landslides due to its ancient activity. Have 2 areas to go to which is can access through a fissure that exists to the feet of the volcano… Makes thousands of years were a huge volcano, whose wall south is collapsed, forming the Great Bay of Darwin, place in where an abundant number of birds make their nests.
Isabella Island: Even though is the largest island of all, it has a unique town corresponding to Villamil Port, a beautiful village in which there are numerous accommodations and whose atmosphere is notable for being rather more quiet than Ayora Port. Inside its main attractions stand out Punta Moreno, where live flamingos and many other types of birds, from where you have a beautiful view of Sierra Black, Blue Hill and the top of Fernandina Island. To discover other kinds of wildlife is a good idea to move to Urbina Bay, where there are iguanas, sea lions, cormorants, penguins and blue-footed boobies.
Do not hesitate any more: travel now on a cruise to the Galapagos Islands and enjoy the most incredible natural landscapes of the continent. Book now!
First Class Attention
Absolutely the cruises are equipped with individual cabins and private bathrooms, certainly ideal for a family group, couple or friends. In addition, they have spaces and compartments created to measure, which offers a pleasant experience.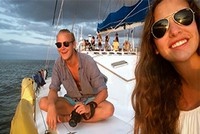 Island Travel And Tours Luxury catamarans to the Galapagos Islands October 2017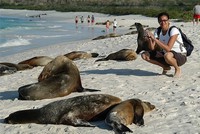 Galapagos Travel Guide Luxury catamarans to the Galapagos Islands October 2017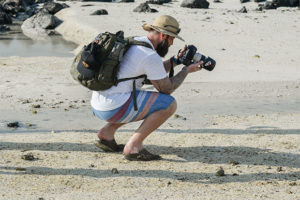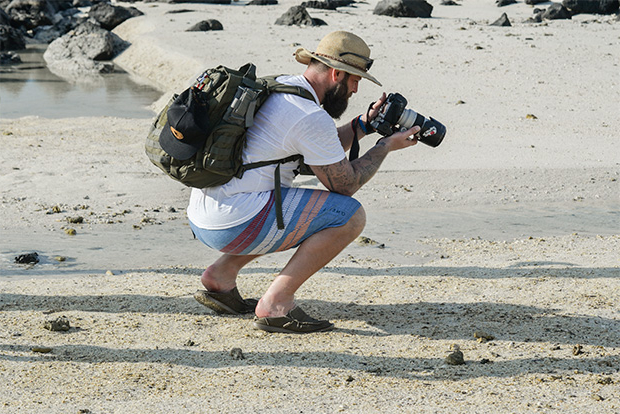 Cruises to the Galapagos Islands for 3 people June 2017