Tour the Galapagos Islands on all-inclusive tourist catamarans. Offer Cruises to the Galapagos Islands February 2018.
Do you want a trip to the Galapagos Islands cheap? In our portal you will find all the information you need to organize your trip to the beautiful Galapagos Islands, an intact sanctuary where the flora and fauna is simply incomparable.
Considered one of the largest biodiversity refuges, the archipelago hides an exquisite variety of natural gems, unique shows among which turtle spawning on white-sand beaches, blue-footed penguins, and giant turtle colonies of San Cristobal or the sites of North Seymour.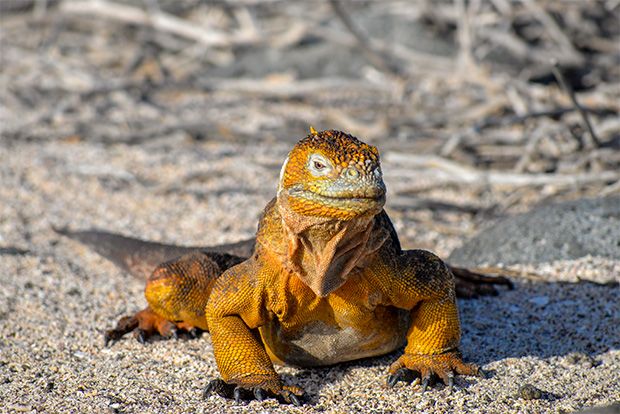 Luxury Cruises in the Galapagos Islands
The term "catamaran" literally means two trunks joined by a rope and is widely used to refer to a wide variety of hull craft. In the Galapagos Islands, catamaran trips are preferred due to their stability, speed and elegant size. Having the privilege of touring the Galapagos Islands by catamaran is a unique one. The luxury cruises in Galapagos offer you tour packages in which you can enjoy a comfortable and relaxed trip. All our cruises have comfortable cabins, restaurants serving exquisite dishes of national and international food, swimming pools, viewpoints and everything required to make your stay on board a great experience.
Do you want to know what to do in the Galapagos Islands? No problem! Scheduling with GalapagosInformation.com a tour of the islands, you can spend several days visiting all the natural beauties that this magical place of Ecuador has to offer. All-inclusive packages can be booked online up to one month in advance, with the possibility of payment by card or transfer.
Espanola Island: With 300 million years corresponds to the oldest island famous for its number of birds, among which are the funny blue-footed boobies, birds known for their mating rituals, where the male exhibits his blue feet to the female. One of its most interesting sites is Punta Suarez, an area of abyss in where we can see species that not is presented in the rest of the archipelago, as marine iguanas turquoise with red, mockingbirds, lava lizards and colonies of up to 15.000 albatross.
Santiago Island: Oasis natural uninhabited by humans, characterized by its unique volcanic formations, beautiful beaches and diving sites where diving into a unique biodiversity.One of the major attractions is the Sullivan Bay, where there are amazing lava formations that have altered the surface with soft waves, a perfect place to see large colonies of marine iguanas and Red-legged crabs. Among its beaches attract attention such Espumilla Beach, which has a spectacular landscape of forests of lignum and sea turtles that come to spawn in its coasts; as Puerto Egas, a beautiful beach
A master class in Biology
Tourists, especially children, have the opportunity to take part in experiences and meetings with the guidance of a specialist guide. This person is trained to let us know all the data related to volcanic formation of the islands.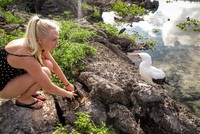 Island Travel Tours Offer Cruises to the Galapagos Islands February 2018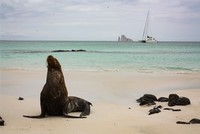 Galapagos Isles Offer Cruises to the Galapagos Islands February 2018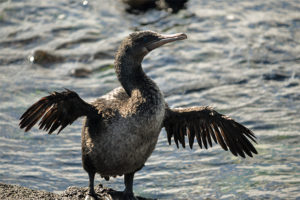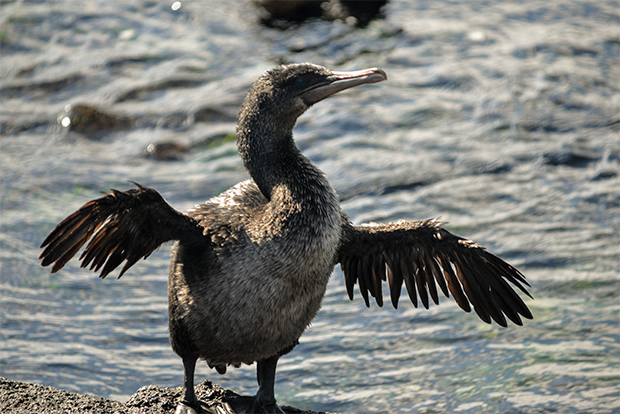 Cruises to the Galapagos Islands for 6 people May 2020