Get to know the Galapagos Islands on an All Inclusive ship. Offer Cruises to the Galapagos Islands September 2018.
In GalapagosInformation.com you can find a wide variety of cruises to the Galapagos Islands, one of the most important nature sanctuaries in the world, and declared as World Heritage. You can book your tickets right now to start enjoying a trip that will change your life in our exclusive catamarans.
Although the islands are located in Ecuador, the temperature of the ocean surface varies enormously, between 78 and 28 degrees during the year. Its weather is very influenced by the temperature of the surface and the marine currents, which creates microclimates that vary the particular habitats of each island.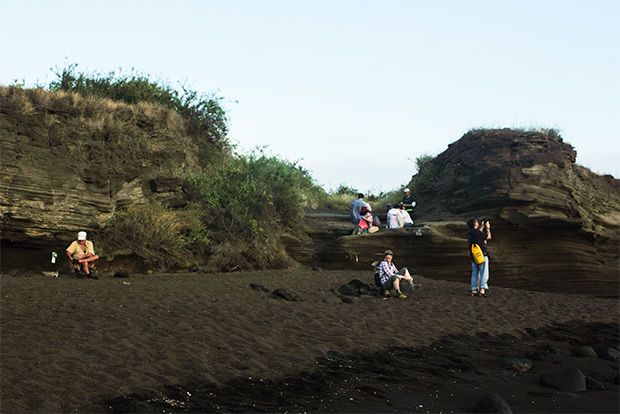 The islands in the same way face drastic changes in temperature and each station maintains certain peculiarities. The period of time from January to March is the months with the highest temperature and humidity, with March being the hottest month of all. In this season the plants abound, and the temperature of the ocean is perfect for diving. From July to September we observe less rainfall and the islands are drier, but cooler, the temperature of the sea is low, being the ideal season to observe the oceanic fauna, since the animals have preference for cold waters.
If you want a brief summary of what you may be surprised to visit the paradisiacal Galapagos Islands on a cruise, here are some of the places of interest that you can get to know. If you have doubts about the trip and the days of duration, do not hesitate to contact us.
Espanola Island: With 300 million years corresponds to the oldest island famous for its number of birds, among which are the funny blue-footed boobies, birds known for their mating rituals, where the male exhibits his blue feet to the female. One of its most interesting sites is Punta Suarez, an area of abyss in where we can see species that not is presented in the rest of the archipelago, as marine iguanas turquoise with red, mockingbirds, lava lizards and colonies of up to 15.000 albatross
Santiago Island: Natural oasis uninhabited by humans, characterized by its unique volcanic formations, beautiful beaches and diving sites where diving into a unique biodiversity.One of the major attractions is the Sullivan Bay, where there are amazing lava formations that have altered the surface with soft waves, a perfect place to see large colonies of marine iguanas and Red-legged crabs. Among its beaches attract attention such Espumilla Beach, which has a spectacular landscape of forests of lignum and sea turtles that come to spawn in its coasts; as Puerto Egas, a beautiful beach.
Sports for all
No one can resist the opportunity to practice water sports, such as surfing or shallow diving, enjoying this natural space and delicious waters at unique beaches in the world.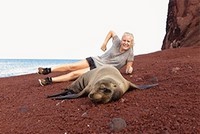 Galapagos Islans Offer Cruises to the Galapagos Islands September 2018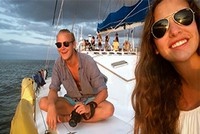 Galapagos Photo Tours Offer Cruises to the Galapagos Islands September 2018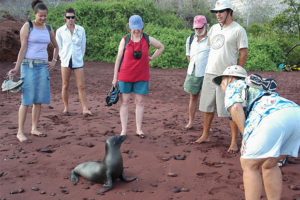 Galapagos Islands cruises promotions