Find here everything you should consider to organize the best trip you can imagine: Galapagos Islands All Inclusive. Romantic Cruises to the Galapagos Islands January 2018.
Check out the most incredible offers on cruises to the Galapagos Islands, for groups, couples or solo travelers. You can explore the most extraordinary places of the archipelago with the company of experienced guides.
Landscapes of great beauty, a surprising diversity and volcanic rocks that tell a historical story of millions of years, are characteristics that delight those who travel to the Galapagos Islands, a place still virgin where there are almost two thousand endemic species, among them the famous marine iguanas and the Galapagos fur seal.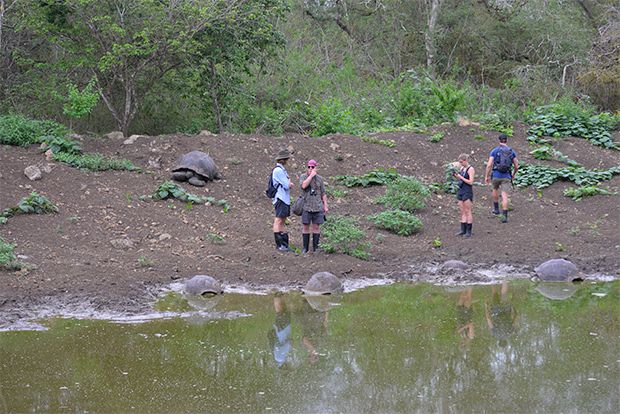 Location of the Galapagos Islands
The Galapagos Islands are located in the Pacific Ocean to thousand kms of the western coasts of Ecuador, being the closest city Manta. The nearest island is Coco Island (Costa Rica) 720 kilometers to the north and Isla de Pascua (Chile) 3,200 kilometers to the south. In formal terms, its name is officially Galapagos Archipelago and its location in the planisphere is between 89 ° and 92 ° east longitude; and 1 ° 40 'north latitude and 1 ° 30' south latitude.
If you are looking for a brief summary of what you can find when you travel to the paradisiacal Galapagos Islands on a catamaran cruise, we show you some of the tourist attractions that you can visit. If you have questions about the terms of payment and the days, do not hesitate to contact us.
Floreana Island: It is located 60 kms to the east of the Espanola Island. Floreana is well known for its attractive history of pirates, whalers, and settlers. Here you can observe between December and May pink flamingos and nesting sea turtles. Also you can find a small population of galapagos penguins. Floreana also known as Santa Maria Island has approximately 150 habitants and is one of the four islands populated in Galapagos. His access port is Prieta Beach. In the inside of the island at the top, you can visit the Chakras of Ritter and, to the South, the Haven of Peace.
Isabella Island: Even though is the largest island of all, it has a unique town corresponding to Villamil Port, a beautiful village in which there are numerous accommodations and whose atmosphere is notable for being rather more quiet than Ayora Port. Inside its main attractions stand out Punta Moreno, where live flamingos and many other types of birds, from where you have a beautiful view of Sierra Black, Blue Hill and the top of Fernandina Island. To discover other kinds of wildlife is a good idea to move to Urbina Bay, where there are iguanas, sea lions, cormorants, penguins and blue-footed boobies.
Rabida Island: Island very famous for its beaches of reddish tones, where you can snorkel between sea lions, stingrays and dolphins. Although the colors of the sand is attractive more important, you can also visit the interior of the island, reaching the volcanic peak, spectacular viewpoint of natural origin that allows views of the peaks of other volcanoes.
Sports for all
Almost no one can resist the opportunity to practice sports, such as windsurfing or surface diving, enjoying this natural space and enjoying waters on beaches with turtles and sea lions.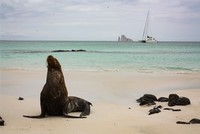 Galapagos Islands Trip Advisor Romantic Cruises to the Galapagos Islands January 2018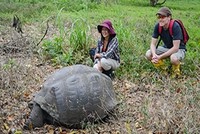 Tour To Galapagos Romantic Cruises to the Galapagos Islands January 2018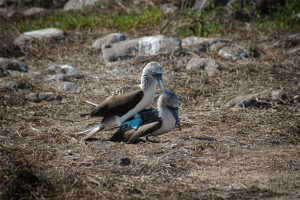 Setting sail on a cruise to the Galapagos Islands