Discover Gardner Bay, Fernandina Island, Seymour Island and many other places of great tourist value in the Galapagos Islands. Romantic cruises to the Galapagos Islands October 2018.
The Galapagos Islands are the result of successive volcanic eruptions. Due to their particular location they have allowed the evolution of animal and vegetable species unique in the world, a wealth that is very hard to believe. For this reason they are one of the most sought after places for all tourists who love nature and wildlife.
In the Galapagos Islands there are two seasons. The rainy season goes from January to the month of May, with average temperatures between 23 ° and 27 °, and a dry season from June to December, with an average of 19 °. The official currency of the place is the US dollar, which is useful to avoid changing all the money in the continent.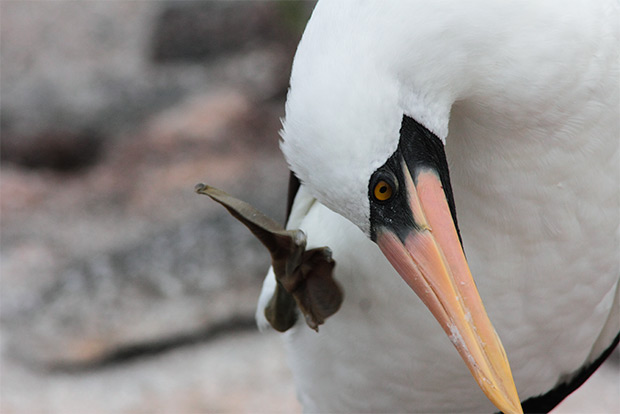 All Inclusive Cruises in the Galapagos Islands
The term "catamaran" refers to two united trunks and is used today to describe a wide variety of vessels. In the Galapagos Islands, catamaran trips are preferred because of their stability, great speed and elegant size. Having the privilege of traveling the Galapagos Islands by catamaran is a unique opportunity. Catamaran cruises in Galapagos offer you all-inclusive multi-day packages in which you can enjoy a comfortable and relaxed stay. All our catamaran cruises in Galapagos have comfortable rooms, restaurants where exquisite national and international dishes are served, pools, viewpoints and everything you need to make your stay on board is wonderful.
If you are looking for a short summary of what you can surprise when traveling to the famous Galapagos Islands on an all-inclusive cruise, here is a series of points of interest that can be covered. If you have questions about the trip and the days of duration, please contact us.
Floreana Island: It is located 60 kms to the east of the Espanola Island. Floreana is well known for its attractive history of pirates, whalers, and settlers. Here you can observe between December and May pink flamingos and nesting sea turtles. Also you can find a small population of galapagos penguins. Floreana also known as Santa Maria Island has approximately 150 habitants and is one of the four islands populated in Galapagos. His access port is Prieta Beach. In the inside of the island at the top, you can visit the Chakras of Ritter and, to the South, the Haven of Peace.
Leon Dormido on San Cristobal Island: A place also called Kicker Rock; correspond to two huge rock formations of lava, which rise for more than 100 meters over the ocean, which can be from the ocean from Puerto Baquerizo. Its curious name comes from similarity to a sleeping sea lion, to see them from a distance. This place is one of the most famous tourist areas of Galapagos for snorkeling and diving, being possible to swim with stingrays, sharks, sea lions and fishes. Its sharp rocks also make of the habitat of enormous colonies of birds, coexisting varieties like blue-footed boobies, frigate birds and pelicans.
Rabida Island: Island very famous for its beaches of reddish tones, where you can snorkel between sea lions, stingrays and dolphins. Although the colors of the sand is attractive more important, you can also visit the interior of the island, reaching the volcanic peak, spectacular viewpoint of natural origin that allows views of the peaks of other volcanoes.
Mosquera Islet: The Mosquera Islet, also known as Mosquera Island that is located between the Seymour and Baltra islands. Its relief is smooth, has several white sand beaches, where you can do many sports. Has a long maximum of 620 meters per 130 meters of width, and area of 0.46 km2. Physically is a rock reef product of a survey. This small island has one of the largest colonies of sea lions. In the same way is possible to see several species of birds from the coast. From its coast they have been reported occasionally Orcas (Orcinus orca) attacking sea lions. You can get to the Mosquera Islet Mosquera through a beach landing. This can be difficult with low tie or when there are strong waves what usually pass between the months of December and March.
The definitive learning
The passengers of our catamaran trips, especially minors, have the opportunity to participate in experiences and encounters with the guidance of a true expert. This person is fully trained to let us know many of the details that have to do with the volcanic formation of the islands.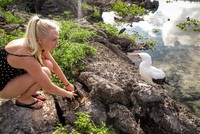 Audley Travel Galapagos Romantic cruises to the Galapagos Islands October 2018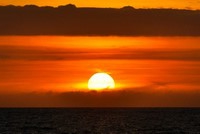 Galapagos Cruises Romantic cruises to the Galapagos Islands October 2018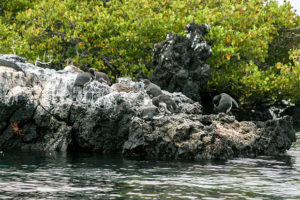 Catamarans for two people to the Galapagos Islands February 2020