Get to know Darwin Island, Puerto Cruz, the Ranchos of Santa Cruz and many other incredible places on the Galapagos Islands. Study tour to the Galapagos Islands April 2018.
Do you want to enjoy the most incredible vacations of your life in an unforgettable trip to the Galapagos Islands? Travel on a luxury catamaran to know this incredible place, with incomparable landscapes and lots of corners to explore. It will be a unique experience that you will not regret.
Undoubtedly one of the last refuges of biodiversity, the archipelago hide an exquisite variety of natural treasures, unique landscapes among which are the spawning of turtles in the beaches, the pelicans of blue paws, the giant turtle colonies of San Cristobal or the unspoiled spots of North Seymour.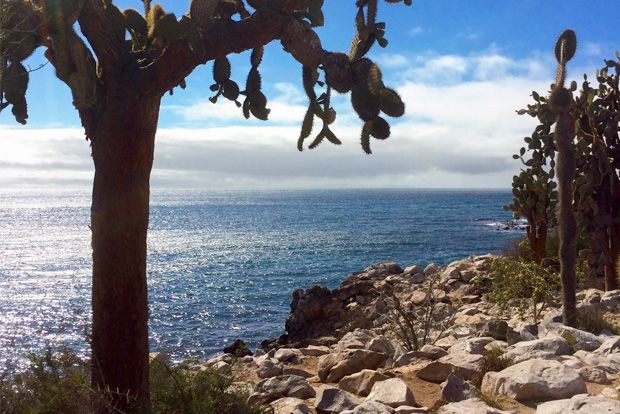 Catamaran Cruises on the Galapagos Islands
The word "catamaran" means two joined trunks and is used in generic form to refer to several boats. In the Galapagos Islands, catamaran trips are preferred for their stability, great speed and size for several people. Having the great privilege of touring the Galapagos Islands by catamaran is one that you cannot miss. The luxury cruises in Galapagos offer you all-inclusive packages of several days where you can enjoy a comfortable trip with maximum security. All of our luxury cruises in Galapagos have comfortable rooms, restaurants serving exquisite dishes of national and international food, swimming pools, terraces and everything that is needed to make your stay on board a great experience.
These are several of the must-see places we can visit on our catamaran trips on the Galapagos Islands. You can book online and receive a discount if you buy in advance. Do not miss the opportunity to visit one of the most beautiful places in the world. If you are looking for cruises for one or more people, GalapagosInformation.com is the best of all alternatives.
Gardner Bay in Espanola Island: Gardner Bay is another of the incredible beaches that hide the archipelago, with little more than a kilometer of white sands and turquoise water, very famous for the colonies of sea lions that are usually resting very close to the ocean. Like all places on the islands, it is possible to enjoy with the abundance of birds that surround the area, being here three species of endemic Darwin´s birds.
Isabella Island: Even though is the largest island of all, it has a unique town corresponding to Villamil Port, a beautiful village in which there are numerous accommodations and whose atmosphere is notable for being rather more quiet than Ayora Port. Inside its main attractions stand out Punta Moreno, where live flamingos and many other types of birds, from where you have a beautiful view of Sierra Black, Blue Hill and the top of Fernandina Island. To discover other kinds of wildlife is a good idea to move to Urbina Bay, where there are iguanas, sea lions, cormorants, penguins and blue-footed boobies.
Santa Fe Island: Uninhabited island by the man, known for beaches of calm waters in the Barrington Bay, where you can walk in both arenas where sea lions abound like diving snorkeling surface. If you like animals, you can see giant land iguanas, unique animals of this island, which reach up to a meter in length.
Dozens of species that cannot be found elsewhere
In all inclusive trips there is the possibility of observing and entering the home of animals that have been hidden for ages, with a splendorous and totally immaculate wealth.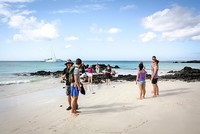 Galapagos Honeymoon Study Tour to the Galapagos Islands April 2018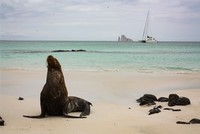 Galapagos Islands Travel Tips Study Tour to the Galapagos Islands April 2018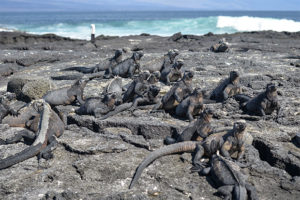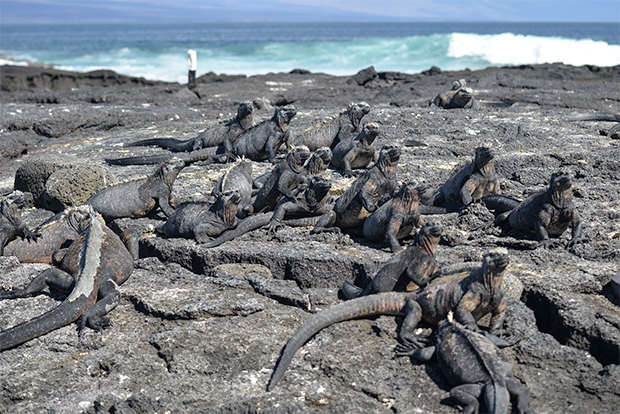 Cruises to the Galapagos Islands for 10 people October 2020