Flora and fauna of the Galapagos Islands: luxury and nature combined in a unique blend in the world. Study tour to the Galapagos Islands March 2018.
Check out the best promotions for Galapagos Islands cruises, for groups, couples or individual travelers. You will visit the most emblematic places of the archipelago accompanied by guides with great experience.
Undoubtedly a true museum of biodiversity, the archipelago hide an endless amount of natural treasures, landscapes among which are the spawning of sea turtles on the beaches, blue-legged birds, giant tortoises of San Cristobal or the Immaculate landscapes of North Seymour.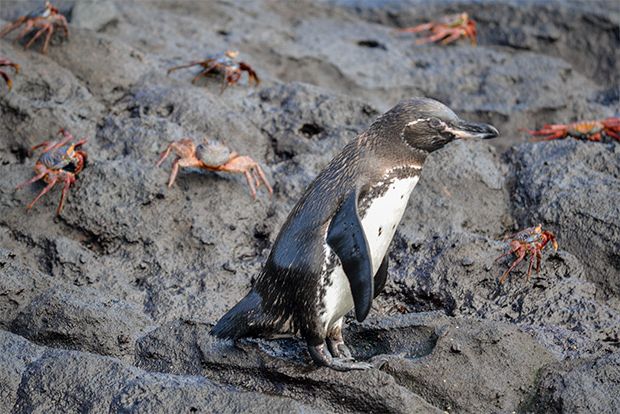 Touring Galapagos
Galapagos has 2 airports. If you want to visit San Cristobal, there is the possibility of surfing and deep sea diving. In addition to the above you will have the possibility to walk through sectors such as Tongo Reef, El Cañón, La Lobería, Manglecito, Punta Carola and Punta Pitt, Roca del Este, Roca Ballena, among others. If you arrive in Baltra you will find yourself closer to the Island of Santa Cruz and you will get to know the procreation centers of the giant tortoises, the Galapagos National Park and the Charles Darwin Station. In addition you can visit Tortuga Bay which is the well-known white sand coral beach in Galapagos.
If you are looking for a brief summary of what you can find when traveling to the Galapagos Islands on a cruise, we present some of the tourist spots that you can visit. If you have doubts about the itinerary and the days, do not hesitate to contact us.
Floreana Island: It is located 60 kms to the east of the Espanola Island. Floreana is well known for its attractive history of pirates, whalers, and settlers. Here you can observe between December and May pink flamingos and nesting sea turtles. Also you can find a small population of galapagos penguins. Floreana also known as Santa Maria Island has approximately 150 habitants and is one of the four islands populated in Galapagos. His access port is Prieta Beach. In the inside of the island at the top, you can visit the Chakras of Ritter and, to the South, the Haven of Peace.
Isabella Island: Even though is the largest island of all, it has a unique town corresponding to Villamil Port, a beautiful village in which there are numerous accommodations and whose atmosphere is notable for being rather more quiet than Ayora Port. Inside its main attractions stand out Punta Moreno, where live flamingos and many other types of birds, from where you have a beautiful view of Sierra Black, Blue Hill and the top of Fernandina Island. To discover other kinds of wildlife is a good idea to move to Urbina Bay, where there are iguanas, sea lions, cormorants, penguins and blue-footed boobies
Fernandina Island: The Island most recent of the group of islands, where is one of the largest active volcanoes in the world, from various types of lava that can be seen. His only place to visit constitutes Punta Espinoza, a strip of lava and sand that extends from the volcano itself to the sea, on whose coasts are the largest groups of marine iguanas of the archipelago, along with birds, penguins and sea lions.
Source of inspiration
Something that catches the attention of these trips is that they are famous is for being a great source of imagination, concentration and creativity. A lot of playwrights, singers and painters have said that traveling the Galapagos Islands has given them new ideas. Whether experts as amateurs, this is a tremendous opportunity for all who are looking for inspiration to create.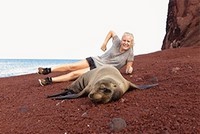 Trips To Galapagos Island Study Tour to the Galapagos Islands March 2018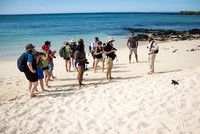 Voyage To Galapagos Study Tour to the Galapagos Islands March 2018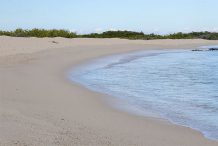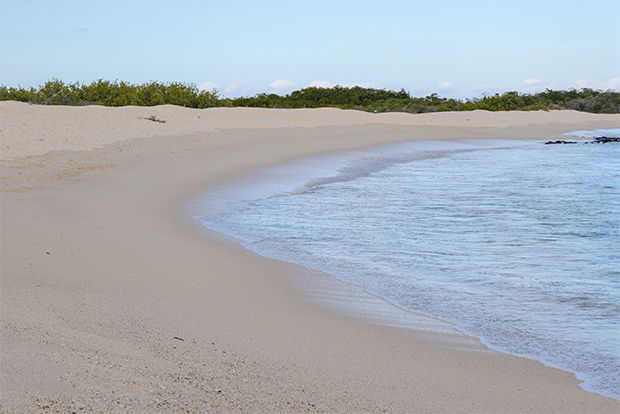 Cruise to the Galapagos Islands from Lithuania