Find everything you should know when listing a few days of Tourism to Galapagos Islands March 2017, on this page is everything that is good to be clear when making the reservation.
Known as a World Heritage Site, the archipelago is almost completely a National Park, totaling a set of thirteen islands and more than one hundred islets. Thousands of travelers arrive each year to observe a natural spectacle that has no equal in the world, because a large number of animal and plant species of the Galapagos Islands are nowhere else, so you must travel here to be able to see them live. This is a shocking experience that many change their lives, discovering the beauty of nature at its best.
Oceanic and jungle landscapes, a diversity of species that does not leave indifferent and volcanic rocks that witness a historical account of five million years, are three unique characteristics that delight those who travel to the Galapagos Islands, a territory still untamed where we can find almost 2,000 unique species, including the famous giant tortoises and Galapagos sea lion.
Where are the Galapagos Islands?
The Galapagos Islands are in the Pacific Ocean to thousand kms of the western coasts of Ecuador, being its closest continental city Manta. The nearest island lands correspond to Coco´s Island (Costa Rica) 720 kilometers to the north and Pascua´s Island (Chile) 3,200 kilometers to the south. In fact, its official name archipelago of Columbus and its location is between 89 ° and 92 ° east longitude; and 1 ° 40 'north latitude and 1 ° 30' south latitude.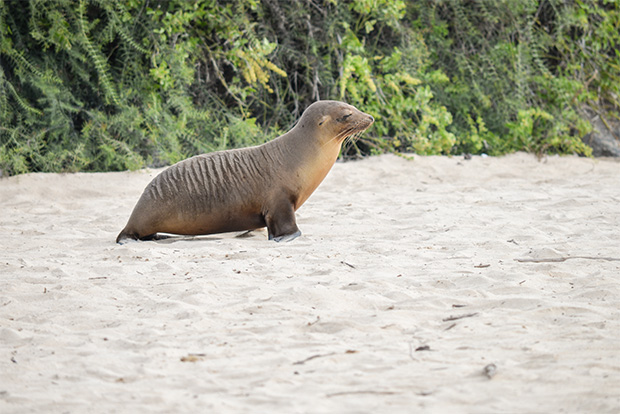 If you need a brief summary of what you can find when you travel the beautiful Galapagos Islands on a catamaran cruise, here are some of the wonders that can be visited. In case of doubts about the conditions of the trip and the days of duration, do not hesitate to contact us.
Floreana Island: It is located 60 kms to the east of the Espanola Island. Floreana is well known for its attractive history of pirates, whalers, and settlers. Here you can observe between December and May pink flamingos and nesting sea turtles. Also you can find a small population of galapagos penguins. Floreana also known as Santa Maria Island has approximately 150 habitants and is one of the four islands populated in Galapagos. His access port is Prieta Beach. In the inside of the island at the top, you can visit the Chakras of Ritter and, to the South, the Haven of Peace.
Santa Fe Island: Uninhabited island by the man, known for beaches of calm waters in the Barrington Bay, where you can walk in both arenas where sea lions abound like diving snorkeling surface. If you like animals, you can see giant land iguanas, unique animals of this island, which reach up to a meter in length.
Dragon Hill: It has its name because to for a long time, was one of the few places in the Santa Cruz Island where were land iguanas in healthy state. This place was part of varied efforts to maintain the colonies of iguanas, in order to ensure their reproduction. At present there are no dogs in Dragon Hill, although the Galapagos National Park carries out a lot of controls of other animals that can be dangerous. In the beautiful lagoons present in this site, there is shrimp (Artemia salina), the same as the food of the flamingos. At certain times of the year there is more abundance and therefore the quantity of these birds is larger. In times with many precipitations the water becomes too sweet and therefore the population of crustaceans is smaller, which has consequences on the amount of flamingos. Dragon Hill has been open to the general public since 1993. The beach has rocky formations. At high tide it is an excellent sector to do surface diving.
If you long to know all the charms that the Galapagos Islands have for you, complete the contact form to schedule your trip, it will undoubtedly be the best of your life. You will not believe it!
Luxury service
Absolutely our cruises are equipped with individual cabins and private bathrooms, certainly ideal for a family group or group of friends. In addition, they have spaces designed to the measure, which offers a unique experience.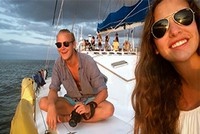 Tour Of Galapagos Tourism to Galapagos Islands March 2017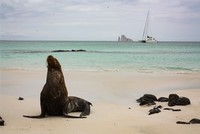 Ecoventura Galapagos Cruise Tourism to Galapagos Islands March 2017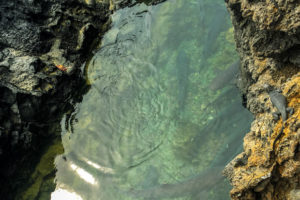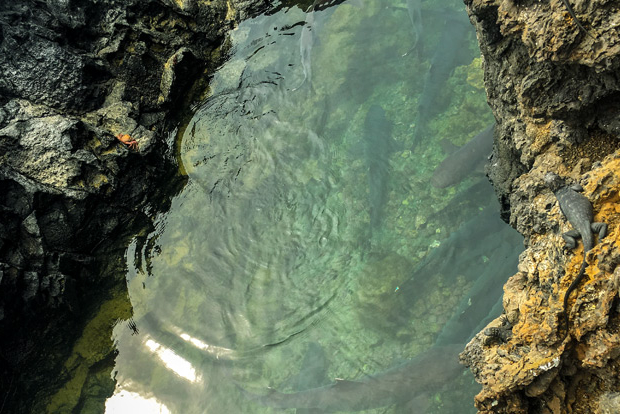 Galapagos Islands Tours February 2017