Galapagos Islands fauna and flora: luxury and nature united in an unequaled mix. Tourism to the Galapagos Islands April 2018.
The Galapagos Islands are the ideal destination for families who long for an experience that will change their lives. It is not a vacation trip but a wonderful trip aboard one of our boats that will allow you to know in detail the beautiful islands and islets of this wonderful place.
Broadly speaking, two large stations can be recognized. From December to June it is known as the Warm Season. And the second climatic season that goes from June to November called Dry Season. The best time to visit the Galapagos Islands are the months of transition. But any month of the year is good for touring the islands, there is no month in which the climate of the archipelago is bad or there is no wonderful flora and fauna on your visit.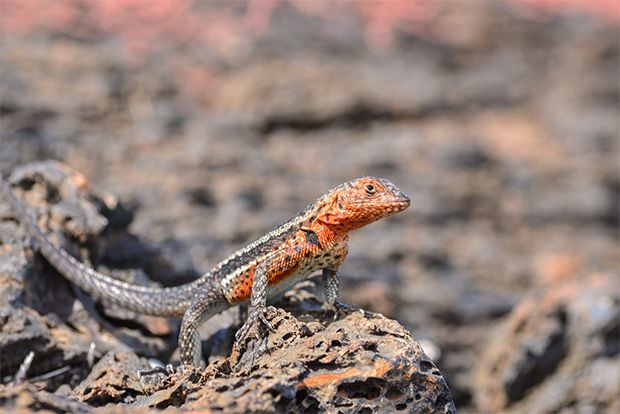 As there are two seasons so different from each other, those that signal the beginning or the end of reproduction for the vast majority of species, there are some months in which both phases can be evidenced at the same time. There is a change between the hot season and the dry season (April to June), and later a transition between the dry season and the hot season (November to January).
Do not know what to do in the Galapagos Islands? Here is the solution! Scheduling a tour of the islands, you can spend up to two weeks knowing all the natural beauties that this magical place of Ecuador has to offer. All inclusive trips can be booked online with 30 days or more in advance, with the possibility of payment by card or transfer.
Gardner Bay in Espanola Island: Gardner Bay is another of the incredible beaches that hide the archipelago, with little more than a kilometer of white sands and turquoise water, very famous for the colonies of sea lions that are usually resting very close to the ocean. Like all places on the islands, it is possible to enjoy with the abundance of birds that surround the area, being here three species of endemic Darwin´s birds.
Santiago Island: Oasis natural uninhabited by humans, characterized by its unique volcanic formations, beautiful beaches and diving sites where diving into a unique biodiversity.One of the major attractions is the Sullivan Bay, where there are amazing lava formations that have altered the surface with soft waves, a perfect place to see large colonies of marine iguanas and Red-legged crabs. Among its beaches attract attention such Espumilla Beach, which has a spectacular landscape of forests of lignum and sea turtles that come to spawn in its coasts; as Puerto Egas, a beautiful beach.
Paradise on Earth
On cruises there is the possibility of seeing and walking through the habitat of animal species that have been hidden for centuries, with incredible diversity and practically still intact.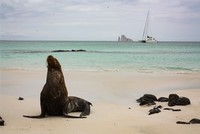 Galapagos Travel Advisor Tourism to the Galapagos Islands April 2018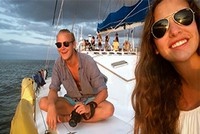 Cruises To The Galapagos Tourism to the Galapagos Islands April 2018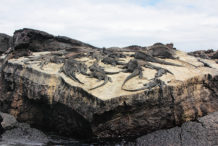 Cruises to the Galapagos Islands for 5 people August 2018