Experience an unforgettable experience touring the Galapagos Islands on the best All Inclusive boats. Tourism to the Galapagos Islands August 2018.
Known as a World Heritage Site, the group of islands and islets is almost entirely a National Park, totaling thirteen islands and more than a hundred islets. Thousands of tourists travel every year to enjoy a natural beauty that has no equal, as many species of flora and fauna of the Galapagos Islands are nowhere else, so it is necessary to travel here to see them live. By the way, it is a unique experience that changes many people's life, seeing the beauty of nature at its best.
Landscapes of great beauty, a biodiversity never ceases to amaze and volcanic rocks that tell a story of almost five million years, are unique characteristics that make those who travel to the Galapagos Islands fall in love, a place still virgin where there are two thousand unique species, among them the famous terrestrial iguanas and the Galapagos penguin.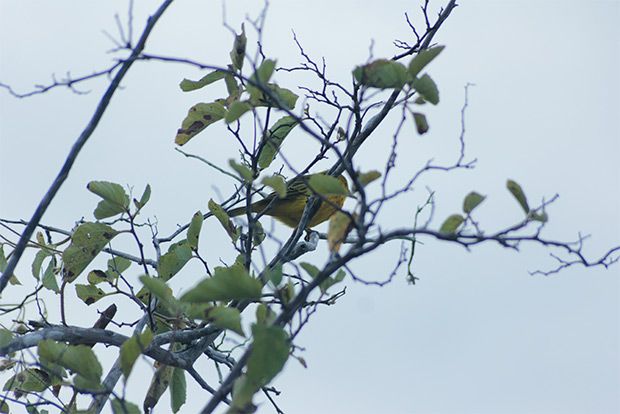 If you need a summary of what you can surprise when visiting the paradisiacal Galapagos Islands on a catamaran cruise, here is a series of points of interest that can be visited. If you have doubts about the trip and the days of duration, do not hesitate to contact us.
Gardner Bay in Espanola Island: Gardner Bay is another of the incredible beaches that hide the archipelago, with little more than a kilometer of white sands and turquoise water, very famous for the colonies of sea lions that are usually resting very close to the ocean. Like all places on the islands, it is possible to enjoy with the abundance of birds that surround the area, being here three species of endemic Darwin´s birds.
Isabella Island: Even though is the largest island of all, it has a unique town corresponding to Villamil Port, a beautiful village in which there are numerous accommodations and whose atmosphere is notable for being rather more quiet than Ayora Port. Inside its main attractions stand out Punta Moreno, where live flamingos and many other types of birds, from where you have a beautiful view of Sierra Black, Blue Hill and the top of Fernandina Island. To discover other kinds of wildlife is a good idea to move to Urbina Bay, where there are iguanas, sea lions, cormorants, penguins and blue-footed boobies.
Natural Lookout "La Escalera" in Bartolome Island: A natural spectacle located at the top of a hill, at more than 100 meters of altitude, from where are one of the most popular postcards of the islands, composed by a narrow strip of sand separates by the ocean into two bays, with the coast of neighboring Santiago Island as background and a stone strut at one of its ends. After enjoying the views, it is possible to go down to the beautiful beaches, where it is possible to do surface diving and snorkeling. The two most important species of Bartolome are the sea turtles, which choose this place to spawn and the Galapagos penguins.
GalapagosInformation.com, leaders in cruises on all inclusive
Well-equipped rooms, typical meals and routes designed to take advantage of time without wasting a minute are our guarantee of quality.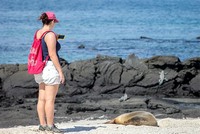 Galapagos Travel Tips Tourism to the Galapagos Islands August 2018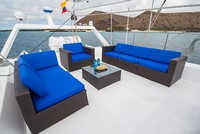 Galapagos Islands Trip Tourism to the Galapagos Islands August 2018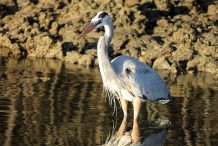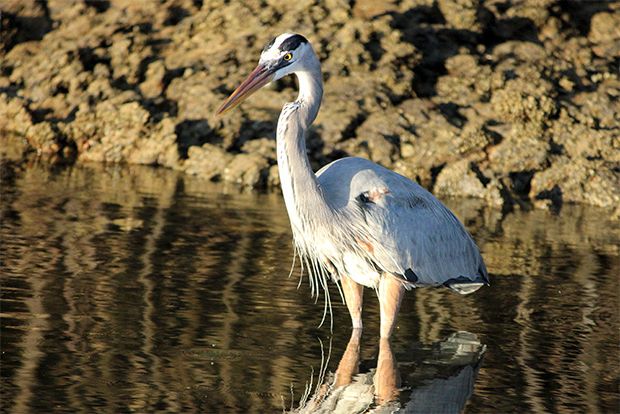 Cruise to the Galapagos Islands from Luxembourg