Is it worth going to the Galapagos Islands? Check the list of most valued tourism plans. Tourism to the Galapagos Islands February 2018.
Do you want to spend the most incredible vacations in an unforgettable trip to the Galapagos Islands? Travel in an exclusive catamaran to know this incredible place, with unique landscapes and many places to go. It will surely be a unique adventure you will forget.
Landscapes of unique beauty, a variety of amazing species and geological traces that witness a story of millions of years, are three characteristics that delight those who make trips to the Galapagos Islands, a territory still virgin where there are almost 2,000 unique species, among them the famous land iguanas and the Galapagos sea lions.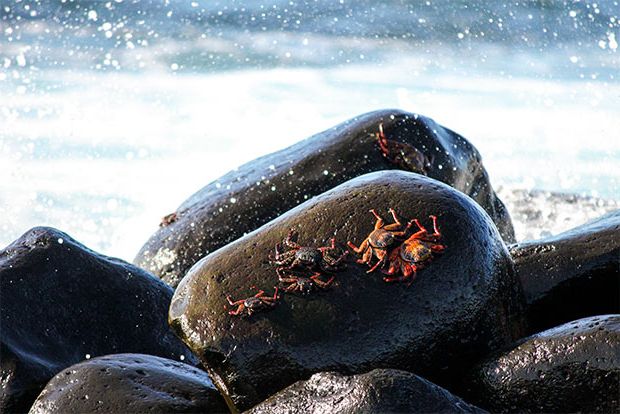 Here are some of the incredible places that you can visit on some of our trips around the Galapagos Island. You can book online and get a discount if you pay in advance. Do not miss the opportunity to visit one of the most beautiful places on the planet. If you are looking for cruises for groups or single travelers, this is the best option.
Genovesa Island: Genovesa island is also known as the island Tower and is considered as the most striking island of the archipelago. Its name comes from the city of Genova in where according to few historians was the birthplace of Columbus. It is the ideal place for lovers of birds by the abundant presence of birds, highlighting some as seagulls of tail separated, which are the only gulls in the world who have nocturnal hunting habits. Genovesa Island is an extinct volcano, which has suffered several landslides due to its ancient activity. Have 2 areas to go to which is can access through a fissure that exists to the feet of the volcano… Makes thousands of years were a huge volcano, whose wall south is collapsed, forming the Great Bay of Darwin, place in where an abundant number of birds make their nests.
Isabella Island: Even though is the largest island of all, it has a unique town corresponding to Villamil Port, a beautiful village in which there are numerous accommodations and whose atmosphere is notable for being rather more quiet than Ayora Port. Inside its main attractions stand out Punta Moreno, where live flamingos and many other types of birds, from where you have a beautiful view of Sierra Black, Blue Hill and the top of Fernandina Island. To discover other kinds of wildlife is a good idea to move to Urbina Bay, where there are iguanas, sea lions, cormorants, penguins and blue-footed boobies.
Santa Fe Island: Uninhabited island by the man, known for beaches of calm waters in the Barrington Bay, where you can walk in both arenas where sea lions abound like diving snorkeling surface. If you like animals, you can see giant land iguanas, unique animals of this island, which reach up to a meter in length.
Sullivan Bay: Is located to the southeast of the Santiago Island. Here you can see interesting lava formations, which called the attention of scholars and scientists around the world. Sullivan Bay enjoys a height of 114 meters above sea level, where you can observe marine and terrestrial birds, a colony of sea lions and iguanas. Several plants stand out of the rocks. At Sullivan Bay there is a road of a kilometer and a half long. In this peculiar island you can enjoy swimming and make snorkeling from the edge of the beach.
Discover dozens of endogenous species
In all inclusive trips we can see and approach the home of animal species that have been hidden for millennia, with an unimaginable variety and, thankfully, still virgin.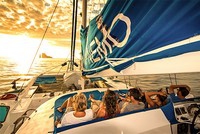 Trips To Galapagos Island Tourism to the Galapagos Islands February 2018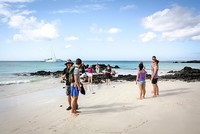 Where Is Galapagos Tourism to the Galapagos Islands February 2018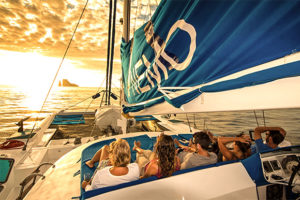 Traveling in a catamaran around the Galapagos Islands