Is it worth visiting the Galapagos Islands? Get to know the list of most valued tourist plans. Tours and Cruises to Galapagos Islands 2017
Do you want to have the best vacations of your life in an incredible trip to the Galapagos Islands? Travel on a catamaran through this magical place, with unique landscapes and many corners to explore. It will be a unique adventure that you will not regret.
Although the islands are located in Ecuador, the temperature of the ocean surface varies enormously, between 78º and 28º throughout the year. Weather is determined by the temperature of the underwater currents, which creates microclimates that modify the particular environments of the flora and fauna of each island. The islands also suffer drastic changes of temperature and each month presents its own peculiarities. The time from January to March are the hottest and rainiest months, with March begins the warmest season of the year. At this time plants abound, and the ocean temperature is ideal for snorkeling. In the period from July to September there is less rain and the islands are less humid, but cooler, the temperature of the ocean is quite low, being the perfect season to see more aquatic life, because animals have a preference for icy currents.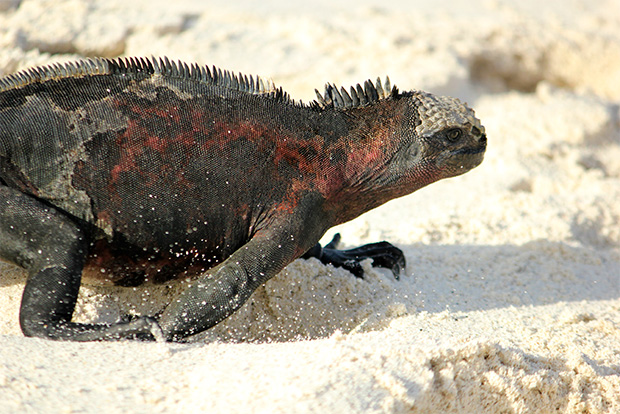 Where are the Galapagos Islands?
They are located in the Pacific Ocean to almost thousand kilometers of the coast of Ecuador, being the closest city Manta. The nearest island is Isla Del Coco (Costa Rica) 720 kilometers to the north and Isla de Pascua (Chile) 3,200 kilometers to the south. In fact, its name is officially archipelago of Columbus and its precise location is between 89 ° and 92 ° of western length; and 1 ° 40 'north latitude and 1 ° 30' south latitude.
Do not know what to do in the Galapagos Islands? Do not worry! Hiring with GalapagosInformation.com a tour of the islands, you can spend between five and fourteen days visiting all the natural beauties that this incredible place has to offer. All inclusive packages can be booked online up to 30 days before your arrival, with the possibility of payment online.
Santa Cruz Island: Thanks to its location in the center and its proximity to the Baltra airport, is one of best known Galapagos tourist places, housing the city with the largest population of all, from where they leave the most of the boats visiting other islands and islets. One of its biggest tourist attractions is The Station Scientific Darwin, a center of scientific research open to the visitors, where is possible observe terrestrial lizards and turtles of big magnitude. Another site that highlights in Santa Cruz Island corresponds to Turtle Bay, paradise white sands beach and crystal clear waters, to the coasts arrived hundreds of turtles to lay their eggs.
Isabella Island: Even though is the largest island of all, it has a unique town corresponding to Villamil Port, a beautiful village in which there are numerous accommodations and whose atmosphere is notable for being rather more quiet than Ayora Port. Inside its main attractions stand out Punta Moreno, where live flamingos and many other types of birds, from where you have a beautiful view of Sierra Black, Blue Hill and the top of Fernandina Island. To discover other kinds of wildlife is a good idea to move to Urbina Bay, where there are iguanas, sea lions, cormorants, penguins and blue-footed boobies.
Santa Fe Island: Uninhabited island by the man, known for beaches of calm waters in the Barrington Bay, where you can walk in both arenas where sea lions abound like diving snorkeling surface. If you like animals, you can see giant land iguanas, unique animals of this island, which reach up to a meter in length.
Daphne Mayor: The Daphne Islands (Daphne Major and Minor) are two small islands of volcanic origin in the Galapagos Islands archipelago. The largest has an area of 0.39 km². Daphne Mayor is located at the north of Santa Cruz. It is formed by a crater of lava, has no trees and very little vegetation and the edge is 120 meters above sea level. There are many breeding birds that go to raise their chicks in the environment near to the crater. Although easily accessible to visitors, the Park Service does not allow many visits to this island and are mostly dedicated to scientific research.
GalapagosInformation, specialist in catamaran tours all inclusive
Luxury rooms, typical meals and structured tours to take advantage of our time to the maximum are our guarantee of quality.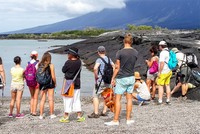 Vacation In The Galapagos Tours and Cruises to Galapagos Islands 2017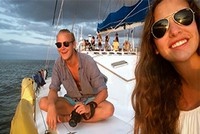 Galapagos Tour Companies Tours and Cruises to Galapagos Islands 2017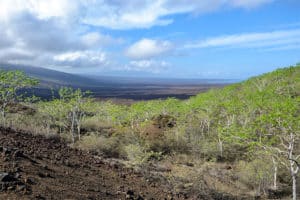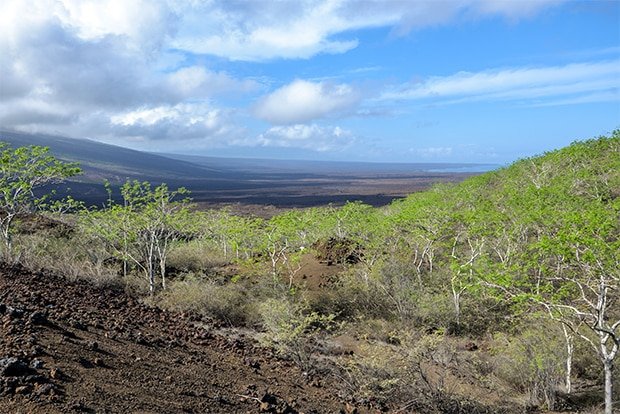 Tourism to the Galapagos Islands November 2020