Climate and vegetation of the Galapagos: luxury and nature mixed in an unequaled mix. Tours Galapagos Islands Last minute best Price 2017.
Do you want a cruise to the Galapagos Islands? In our portal you will find all the information that you need to organize your vacation in the beautiful Galapagos Islands, a sanctuary of nature where the flora and fauna is incredible.
In terms of climate in the Galapagos Islands there are two distinct seasons. The rainy season runs from January to May, with temperatures ranging from 23 ° to 27 °, and a dry season from June to December, averaging 19 °. The official currency of the place is the US dollar, which is useful to avoid changing all the money that we have when arriving in Ecuador.
Cruises in the Galapagos Islands
The term "catamaran" refers to two trunks attached and is used today to describe several boats. In the Galapagos Islands, catamaran trips are popular due to their stability, great speed and size for several people. Having the great privilege of visiting the Galapagos Islands by catamaran is a unique opportunity. Galapagos catamaran cruises offer you variable duration tour packages in which you can enjoy a peaceful journey with maximum security. All of our Galapagos Islands cruises have comfortable cabins, restaurants serving exquisite national and international dishes, recreation areas with pools, lookouts and everything required to make your stay aboard unforgettable.
Do you want to know what to do in the Galapagos Islands? No problem! Booking with GalapagosInformation.com a trip around the islands, you can spend between five and fourteen days touring all the natural beauties that this magical place of Ecuador has to offer. All-inclusive packages can be booked online up to one month in advance, with the option of payment by credit card.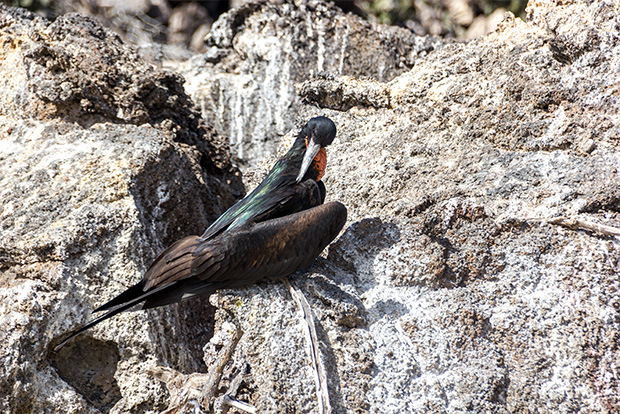 Santa Cruz Island: Thanks to its location in the center and its proximity to the Baltra airport, is one of best known Galapagos tourist places, housing the city with the largest population of all, from where they leave the most of the boats visiting other islands and islets. One of its biggest tourist attractions is The Station Scientific Darwin, a center of scientific research open to the visitors, where is possible observe terrestrial lizards and turtles of big magnitude. Another site that highlights in Santa Cruz Island corresponds to Turtle Bay, paradise white sands beach and crystal clear waters, to the coasts arrived hundreds of turtles to lay their eggs.
Isabella Island: Even though is the largest island of all, it has a unique town corresponding to Villamil Port, a beautiful village in which there are numerous accommodations and whose atmosphere is notable for being rather more quiet than Ayora Port. Inside its main attractions stand out Punta Moreno, where live flamingos and many other types of birds, from where you have a beautiful view of Sierra Black, Blue Hill and the top of Fernandina Island. To discover other kinds of wildlife is a good idea to move to Urbina Bay, where there are iguanas, sea lions, cormorants, penguins and blue-footed boobies.
Bartolome Island: One of the places of Galapagos that receives greater fascination thanks to its volcanic landscapes, rock formations that have tones red, orange, green and black. His two visitable sites correspond to "La Playa" and the "Escalera", the first located between abysmal cliffs, allows you to immerse in the world below the shallow, making diving among penguins, turtles and others unique fishes in the world. The Escalera on the other hand, is the viewpoint of most amazing natural origin of the archipelago, on the top of an extinct crater, being possible to see an overview of the same island with his lava cones.
Black Turtle Cove: The Black Turtle Cove is a mangrove estuary on the north coast of Santa Cruz Island. It maintains very strict regulations to protect its flora and fauna. The tourists are allowed to reach to the cave aboard of small boats, but without starting the engine. Many rays, turtles, penguins, and other wild animals live in this area, so that not a few groups of academics transiting the area, either to analyze the formations of volcanic origin, as the important existing fauna.
GalapagosInformation, leaders in all inclusive cruises
Full equipped rooms, exotic dinners and trips designed to take advantage of our time to the maximum, are our promise of quality.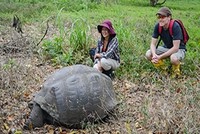 Evolution Galapagos Tours Galapagos Islands last minute best price 2017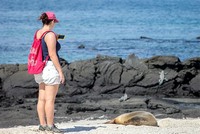 How To Get To The Galapagos Tours Galapagos Islands last minute best price 2017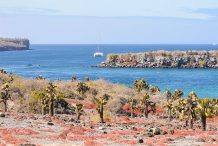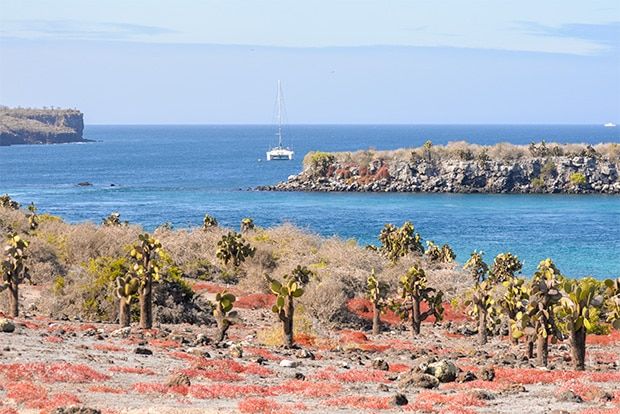 Cruise to the Galapagos Islands from Costa Rica