Find everything you should know when planning a week of Tours to the Galapagos Islands August 2020, at GalapagosInformation.com is available all the information that is useful to know before booking your tickets.
In terms of climate in the Galapagos Islands there are two seasons. The rainy season runs from January to May, with average temperatures between 23 ° and 27 °, and a rainless season from June to December, averaging 19 °. The official currency is the US dollar, which is useful to remember to avoid changing all the money that we have in Ecuador.
Catamaran Cruises on the Galapagos Islands
The term "catamaran" means two trunks connected by a rope and is currently used to describe several hull vessels. In the Galapagos Islands, catamaran trips are very popular due to their stability, great speed and elegant size. Having the great privilege of touring the Galapagos Islands on a catamaran is a unique opportunity. Catamaran cruises on Galapagos offer you multi-day tour packages where you can enjoy a comfortable trip with maximum security. All our Galapagos cruises have comfortable cabins, restaurants serving national and international dishes, recreation areas with swimming pools, terraces and everything you need to make your stay on board a great experience.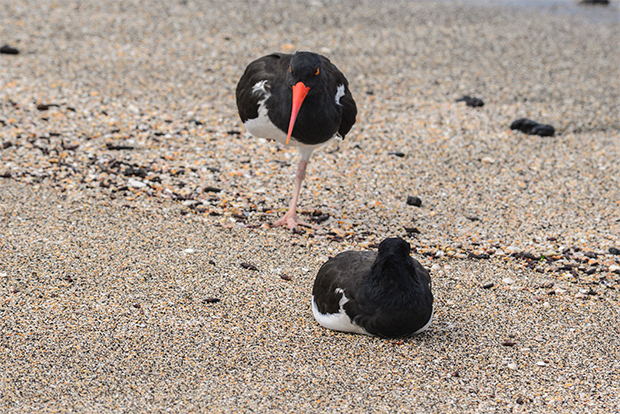 If you want a brief summary of what you may be surprised to visit the beautiful Galapagos Islands on a luxury cruise, then we point out some of the attractions that you can tour. If you have questions about the terms of payment and the days of duration, please contact us.
San Cristobal Island: Undoubtedly one of the most entertaining points of Galapagos, on whose coasts we can find some of the largest colonies of turtles of the archipelago. To the southeast of San Cristobal, is the Galapaguera of Cerro Colorado, a project of rescue resettlement of giant turtles that allows can be a few steps from these magnificent creatures during their first two years are cared in captivity. Moving to the northeast of this island, we find the Natural Galapaguera, place where you can see turtles in their own environment, on the beach where they nest or in the sand dunes where they spawn. An area of outstanding beauty is The Loberia, beach of coral sand where you can see many sea lions and marine iguanas, also birds like Canary Maria, and several species of finches surround the area. On its western coast is The Baquerizo Moreno port, the sector populated more important of San Cristobal and the second in the archipelago, where you can find a wide range of hotels and airport. His second attractive more visited is Gardner Bay, a beach recognized for its beauty, where lives a significant colony of sea lions sleeping peacefully in their arenas.
On GalapagosInformation you can find the largest variety of cruises to the Galapagos Islands, one of the most important nature sanctuaries in the world, and declared a World Heritage Site. You can buy your trip with us to enjoy the best landscapes on our catamarans.
Isabella Island: Even though is the largest island of all, it has a unique town corresponding to Villamil Port, a beautiful village in which there are numerous accommodations and whose atmosphere is notable for being rather more quiet than Ayora Port. Inside its main attractions stand out Punta Moreno, where live flamingos and many other types of birds, from where you have a beautiful view of Sierra Black, Blue Hill and the top of Fernandina Island. To discover other kinds of wildlife is a good idea to move to Urbina Bay, where there are iguanas, sea lions, cormorants, penguins and blue-footed boobies.
Daphne Major: The Daphne Islands are two islands of volcanic origin in the Galapagos Islands. The largest has an area of ​​39 hectares. Daphne Mayor is located at the north of Santa Cruz. It is formed by a crater of tuff, has no trees and very little vegetation and the edge is 120 meters above sea level. There is a huge variety of birds that go to raise their chicks on the crater floor. Although easily accessible to tourists, the National Park Service maintains very restricted visits to this island and is mainly used for scientific research.
If you want to visit all the beautiful places that the Galapagos Islands have for you, complete the form to book your trip, you will surely love it. You will not regret!
Learning
When booking one of our trips in the Galapagos Islands, travelers have the possibility to participate in a series of experiences and meetings with the responsibility of an expert. This person is able to relate all the fascinating details related to the geology and history of the islands, and tell them part of the history of this incredible place.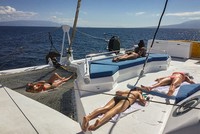 Vacations To Galapagos Islands Tours to Galapagos Islands August 2020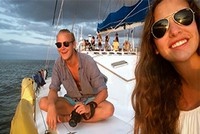 Cruises Galapagos Tours to Galapagos Islands August 2020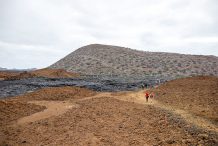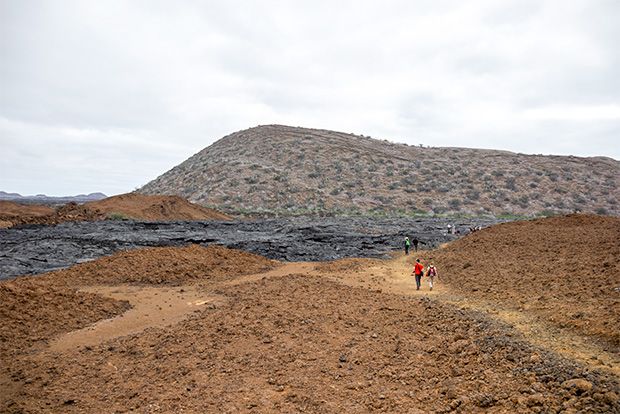 Cruises to the Galapagos Islands for 15 people January 2018