Tour the Galapagos Islands on an All Inclusive cruise. Tours to the Galapagos Islands February 2018.
GalapagosInformation finds a great variety of cruises to the Galapagos Islands, one of the most well-known sanctuaries in the world, and declared a World Heritage Site by UNESCO. You can buy your tickets online to enjoy a lush nature aboard our catamarans.
Considered one of the largest biodiversity refuges, the island's set of islands hide an exquisite variety of natural treasures, wonderful scenarios including nesting turtles on white sand beaches, blue-legged penguins, giant island tortoises of San Cristóbal or the immaculate spots of the North Seymour Islet.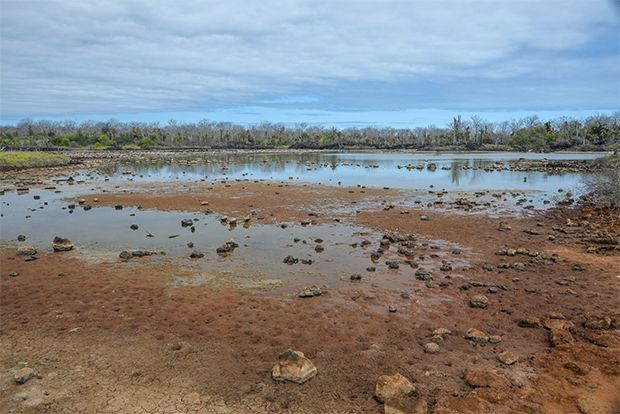 Do not know what to do in the Galapagos Islands? No problem! Scheduling a tour of the islands, you can spend between five and fourteen days visiting all the beauties that this incredible place has to offer. All inclusive trips can be requested online with 30 days or more in advance, with the possibility of payment online.
Floreana Island: It is located 60 kms to the east of the Espanola Island. Floreana is well known for its attractive history of pirates, whalers, and settlers. Here you can observe between December and May pink flamingos and nesting sea turtles. Also you can find a small population of galapagos penguins. Floreana also known as Santa Maria Island has approximately 150 habitants and is one of the four islands populated in Galapagos. His access port is Prieta Beach. In the inside of the island at the top, you can visit the Chakras of Ritter and, to the South, the Haven of Peace.
Leon Dormido on San Cristobal Island: A place also called Kicker Rock; correspond to two huge rock formations of lava, which rise for more than 100 meters over the ocean, which can be from the ocean from Puerto Baquerizo. Its curious name comes from similarity to a sleeping sea lion, to see them from a distance. This place is one of the most famous tourist areas of Galapagos for snorkeling and diving, being possible to swim with stingrays, sharks, sea lions and fishes. Its sharp rocks also make of the habitat of enormous colonies of birds, coexisting varieties like blue-footed boobies, frigate birds and pelicans.
North Seymour Island Trail: The small island of Seymour North is considered one of the most extraordinary places on the islands to see birds, housing the largest colony of royal frigates, as well as blue-footed boobies and bifurcated seagulls. The island maintains only a running trail, which, two kilometers in length allow us to appreciate its rocky landscapes, where there are only some shrubs and cactus, there are countless birds and iguanas.
Black Turtle Cove: The Black Turtle Cove is a mangrove estuary on the north coast of Santa Cruz Island. It maintains very strict regulations to protect its flora and fauna. The tourists are allowed to reach to the cave aboard of small boats, but without starting the engine. Many rays, turtles, penguins, and other wild animals live in this area, so that not a few groups of academics transiting the area, either to analyze the formations of volcanic origin, as the important existing fauna.
Get inspired
Something that draws the attention of these trips is that they are known for being a source of imagination, reflection and creative force. A lot of filmmakers, singers and actors have assured that traveling through the Galapagos Islands has brought them new ideas. Whether it's experts as enthusiasts, this is certainly a huge opportunity for those who want to receive inspiration from the muses.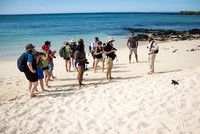 Galapagos Tur Tours to the Galapagos Islands February 2018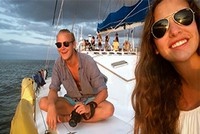 Travel Galapagos Islands Tours to the Galapagos Islands February 2018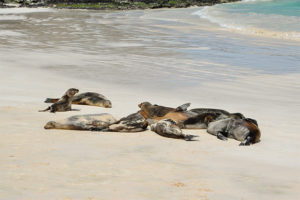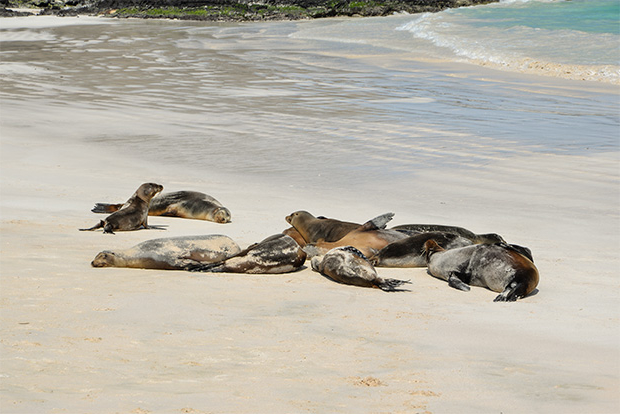 Catamarans with discount to the Galapagos Islands 2017