Find all the pricing information and requirements to tour Galapagos Islands. Tours to the Galapagos Islands March 2018.
Declared a World Heritage Site, the archipelago is almost completely a National Park, totaling thirteen islands of volcanic origin and more than a hundred islets and rocky outcrops. Thousands of people travel each season to observe a natural spectacle without comparison, because many species of the Galapagos Islands do not live anywhere else, so we must travel to this place to see them. By the way, it is a shocking experience that many people change their lives, discovering the real beauty of nature at its best.
Although the islands are located on the equator, the temperature of the ocean varies widely between 78 and 28 degrees Celsius depending on the season. The climate is determined by the temperature of the sea currents, which generates microclimates that influence the particular habitats of each island.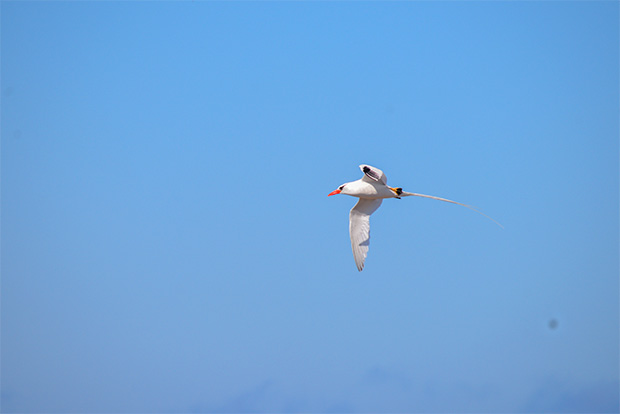 The islands also face drastic climate changes and each month has its characteristics. The period from January to March is the rainy months, with March being the hottest month of the year. In the humid season plants abound, and the pleasant sea temperature is ideal for water sports. From July to September there is less rainfall and the islands are less humid, but cooler, the sea temperature decreases to a great extent, but it is the perfect season for observing oceanic fauna, since the animals have a preference for icy waters.
Are you looking for panoramas in the Galapagos Islands? Do not worry! Scheduling a tour of the islands, you can spend between five and fourteen days visiting all the natural beauties that this charming place of Ecuador has to offer. All-inclusive packages can be booked online with 30 days or more in advance, with the option of payment by credit card.
Floreana Island: It is located 60 kms to the east of the Espanola Island. Floreana is well known for its attractive history of pirates, whalers, and settlers. Here you can observe between December and May pink flamingos and nesting sea turtles. Also you can find a small population of galapagos penguins. Floreana also known as Santa Maria Island has approximately 150 habitants and is one of the four islands populated in Galapagos. His access port is Prieta Beach. In the inside of the island at the top, you can visit the Chakras of Ritter and, to the South, the Haven of Peace.
Isabella Island: Even though is the largest island of all, it has a unique town corresponding to Villamil Port, a beautiful village in which there are numerous accommodations and whose atmosphere is notable for being rather more quiet than Ayora Port. Inside its main attractions stand out Punta Moreno, where live flamingos and many other types of birds, from where you have a beautiful view of Sierra Black, Blue Hill and the top of Fernandina Island. To discover other kinds of wildlife is a good idea to move to Urbina Bay, where there are iguanas, sea lions, cormorants, penguins and blue-footed boobies
North Seymour Islet: Covered with low vegetation and dense, is notable for its almost immaculate state of nature, something that is more difficult to find in larger islands. The tour is conducted based on a trail of 2 km in length that crosses it from end to end, route that allows crossing with frigates, land iguanas and sea lions.
Mosquera Islet: The Mosquera Islet, also known as Mosquera Island that is located between the Seymour and Baltra islands. Its relief is smooth, has several white sand beaches, where you can do many sports. Has a long maximum of 620 meters per 130 meters of width, and area of 0.46 km2. Physically is a rock reef product of a survey. This small island has one of the largest colonies of sea lions. In the same way is possible to see several species of birds from the coast. From its coast they have been reported occasionally Orcas (Orcinus orca) attacking sea lions. You can get to the Mosquera Islet Mosquera through a beach landing. This can be difficult with low tie or when there are strong waves what usually pass between the months of December and March.
GalapagosInformation.com, the best trips in catamarans all inclusive
Luxurious rooms, exotic dinners and structured trips to take advantage of time without wasting even a minute are our hallmarks of quality.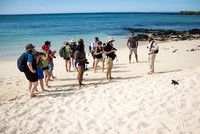 Galapagos Honeymoon Tours to the Galapagos Islands March 2018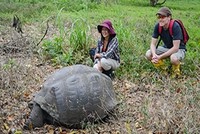 Galapagos Where Tours to the Galapagos Islands March 2018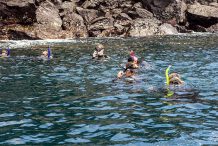 Cruise to the Galapagos Islands from Cyprus