Here everything you need to consider the most spectacular trip of your life: Galapagos luxury islands. Tours to the Galapagos Islands October 2020.
Known as World Heritage, the group of islands and islets is almost entirely a National Park, totaling thirteen islands of volcanic origin and more than a hundred islets and rocky outcrops. Tens of thousands of travelers come every year to see an unparalleled natural spectacle around the world, as many species of the Galapagos Islands are nowhere to be found, so you should travel here to watch them live. This is a unique experience that many changes life, to discover the beauty of nature intact.
Although the islands are located on the equator, the temperature of the ocean varies greatly, between 7 and 28 degrees Celsius depending on the season. Its weather is determined by the temperature of the underwater currents, which creates microclimates that alter the particular habitats of each island. The islands also undergo climate change and almost every month maintains certain characteristics. The period from January to March are the months with the highest temperature and humidity, with March being the warmest month of the year. At this time plants abound, and the pleasant water temperature is perfect for water sports. In the period from July to September, there are fewer rainfalls and the islands are drier but cooler, the temperature of the ocean is quite low, but it is the ideal season to witness more aquatic life, since the animals have a preference for icy currents .
If you are looking for a summary of what you can find when visiting the Galapagos Islands on a cruise for a week, we point out several of the tourist spots that you can visit. If you have any doubts about the terms of payment and the days, please contact us.
Genovesa Island: Genovesa island is also known as the island Tower and is considered as the most striking island of the archipelago. Its name comes from the city of Genova in where according to few historians was the birthplace of Columbus. It is the ideal place for lovers of birds by the abundant presence of birds, highlighting some as seagulls of tail separated, which are the only gulls in the world who have nocturnal hunting habits. Genovesa Island is an extinct volcano, which has suffered several landslides due to its ancient activity. Have 2 areas to go to which is can access through a fissure that exists to the feet of the volcano… Makes thousands of years were a huge volcano, whose wall south is collapsed, forming the Great Bay of Darwin, place in where an abundant number of birds make their nests.
Isabella Island: Even though is the largest island of all, it has a unique town corresponding to Villamil Port, a beautiful village in which there are numerous accommodations and whose atmosphere is notable for being rather more quiet than Ayora Port. Inside its main attractions stand out Punta Moreno, where live flamingos and many other types of birds, from where you have a beautiful view of Sierra Black, Blue Hill and the top of Fernandina Island. To discover other kinds of wildlife is a good idea to move to Urbina Bay, where there are iguanas, sea lions, cormorants, penguins and blue-footed boobies.
North Seymour Islet: Covered with low vegetation and dense, is notable for its almost immaculate state of nature, something that is more difficult to find in larger islands. The tour is conducted based on a trail of 2 km in length that crosses it from end to end, route that allows crossing with frigates, land iguanas and sea lions.
Mosquera Islet: The Mosquera Islet, also known as Mosquera Island that is located between the Seymour and Baltra islands. Its relief is smooth, has several white sand beaches, where you can do many sports. Has a long maximum of 620 meters per 130 meters of width, and area of 0.46 km2. Physically is a rock reef product of a survey. This small island has one of the largest colonies of sea lions. In the same way is possible to see several species of birds from the coast. From its coast they have been reported occasionally Orcas (Orcinus orca) attacking sea lions. You can get to the Mosquera Islet Mosquera through a beach landing. This can be difficult with low tie or when there are strong waves what usually pass between the months of December and March.
Source of inspiration
These catamaran trips are well known for being a great source of imagination, reflection and creative strength. Many writers, singers and painters have assured that traveling the Galapagos Islands has given them creative ideas. Whether professionals as amateurs, this is a tremendous opportunity for those who want inspiration to develop their art.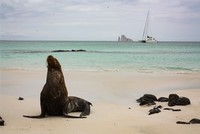 How Much Is A Trip To The Galapagos Islands Tours to the Galapagos Islands October 2020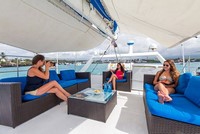 Galapagos Cruise Ratings Tours to the Galapagos Islands October 2020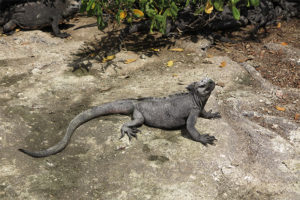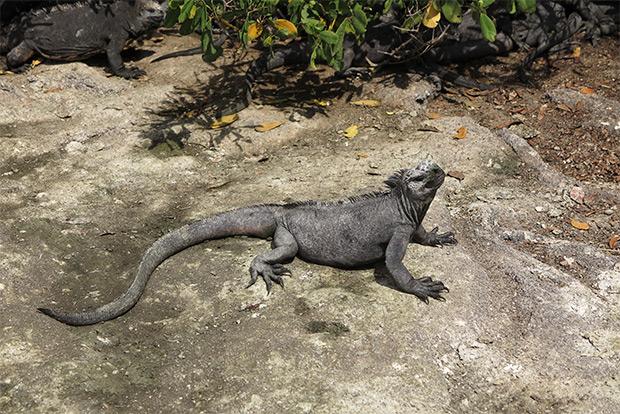 Cruises to the Galapagos Islands for 15 people February 2020