Enjoy an unforgettable experience touring the Galapagos Islands on the main all-inclusive cruises. Travel in Cruises Galapagos Islands 2018.
On our website is the largest variety of catamaran trips to the Galapagos Islands, one of the most important sanctuaries in the world, and established as a World Heritage Site by UNESCO. You can book your stay now to enjoy a unique stay on board our catamarans.
Undoubtedly one of the greatest biodiversity refuges, the island is hidden by countless natural gems, wonderful shows including turtle spawning on the beaches, blue-legged penguins on Espanola Island, giant tortoises of San Cristobal or the immaculate landscapes of North Seymour.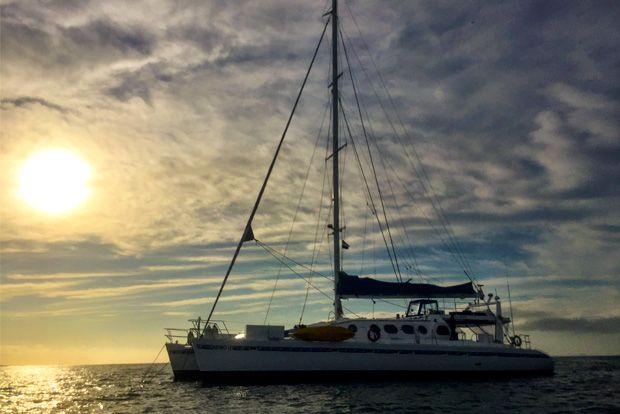 How can you travel to the Galapagos Islands?
Seymour Airport is the one that receives most of the flights, due to its central position in the archipelago compared to the other airport. From that point, it is possible to take groups without cost that transfer people to the pier, where it is possible to sail to Puerto Ayora, where most of the accommodations are. From San Cristobal Airport, located on the island of the same name, you can take taxis (the distance is not too much) to Puerto Baquerizo Moreno, where almost all hotels are located.
Here are some of the magical tourist attractions that you can see on some of our Galapagos Island cruises. It is possible to make your reservation online and get a discount if you pay in advance. Do not miss the opportunity to know one of the most beautiful places on the planet. If you are looking for catamaran cruises for groups or solo travelers, GalapagosInformation.com is the best choice.
Gardner Bay in Espanola Island: Gardner Bay is another of the incredible beaches that hide the archipelago, with little more than a kilometer of white sands and turquoise water, very famous for the colonies of sea lions that are usually resting very close to the ocean. Like all places on the islands, it is possible to enjoy with the abundance of birds that surround the area, being here three species of endemic Darwin´s birds.
Leon Dormido on San Cristobal Island: A place also called Kicker Rock; correspond to two huge rock formations of lava, which rise for more than 100 meters over the ocean, which can be from the ocean from Puerto Baquerizo. Its curious name comes from similarity to a sleeping sea lion, to see them from a distance. This place is one of the most famous tourist areas of Galapagos for snorkeling and diving, being possible to swim with stingrays, sharks, sea lions and fishes. Its sharp rocks also make of the habitat of enormous colonies of birds, coexisting varieties like blue-footed boobies, frigate birds and pelicans.
North Seymour Islet: Covered with low vegetation and dense, is notable for its almost immaculate state of nature, something that is more difficult to find in larger islands. The tour is conducted based on a trail of 2 km in length that crosses it from end to end, route that allows crossing with frigates, land iguanas and sea lions.
An earthly paradise
In our all-inclusive trips we can observe and walk through the home of animal species that have been hidden for hundreds of years, with an incredible wealth and totally immaculate.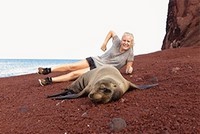 Trip To Ecuador And Galapagos Islands Travel in Cruises Galapagos Islands 2018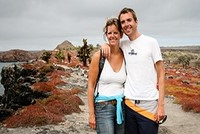 Vacation To Galapagos Travel in Cruises Galapagos Islands 2018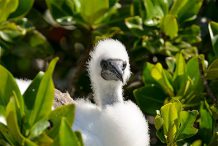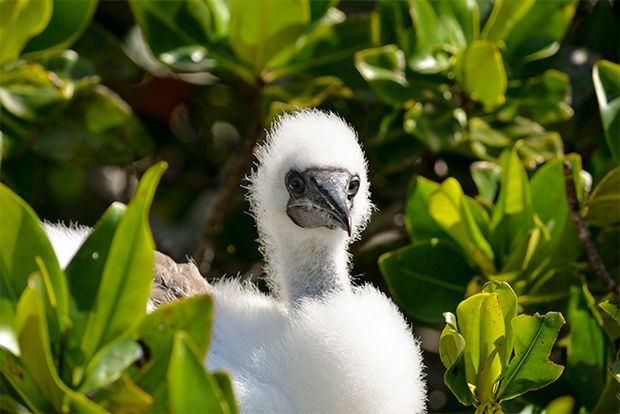 Cruises to the Galapagos Islands for 10 people February 2018