Organize your trip in GalapagosInformation.com: requirements, tours and necessary data. Vacations to the Galapagos Islands July 2018.
In GalapagosInformation you will find a great variety of trips to the Galapagos Islands, one of the best-known sanctuaries in the world, and established as a World Heritage Site. You can book your trip with us to start enjoying a unique stay aboard our catamarans.
Generally it can be considered two large seasons. From December to June it is known as the Hot Season. And the second climatic season that goes from June to November that is known as the Dry Season. The best time to take advantage of the Galapagos Islands is the transition months. It is important to say that any month is valid to reach the islands, there is no time in which the climate of the archipelago is unpleasant or you cannot see interesting flora and fauna to observe.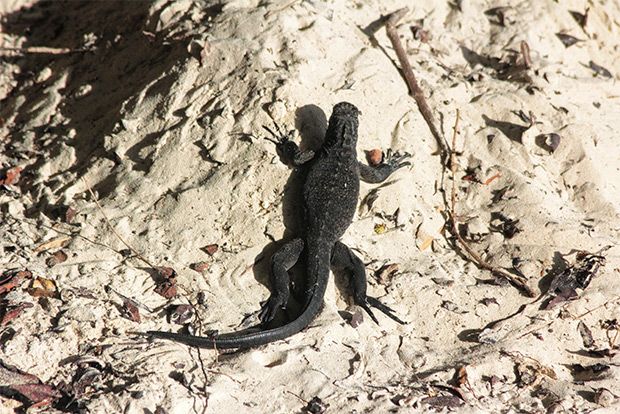 By having two seasons so different from each other, which indicate the beginning or end of mating for most of the species, there are some months in which both phases can be seen at the same time. There will be a change between the hot season and the dry season), and later another change between the dry season and the hot season (November to January).
If you want a brief summary of what you can find when traveling to the beautiful Galapagos Islands on a cruise for a week, here is a series of points of interest that you can explore. If you have questions about the trip and the days, please contact us.
Floreana Island: It is located 60 kms to the east of the Espanola Island. Floreana is well known for its attractive history of pirates, whalers, and settlers. Here you can observe between December and May pink flamingos and nesting sea turtles. Also you can find a small population of galapagos penguins. Floreana also known as Santa Maria Island has approximately 150 habitants and is one of the four islands populated in Galapagos. His access port is Prieta Beach. In the inside of the island at the top, you can visit the Chakras of Ritter and, to the South, the Haven of Peace.
Santiago Island: Oasis natural uninhabited by humans, characterized by its unique volcanic formations, beautiful beaches and diving sites where diving into a unique biodiversity.One of the major attractions is the Sullivan Bay, where there are amazing lava formations that have altered the surface with soft waves, a perfect place to see large colonies of marine iguanas and Red-legged crabs. Among its beaches attract attention such Espumilla Beach, which has a spectacular landscape of forests of lignum and sea turtles that come to spawn in its coasts; as Puerto Egas, a beautiful beach with black volcanic sand, where as in Sullivan Bay is easy to observe a significant number of sea iguanas. Cousin's Rock ends to increase the attractive of the island Santiago, undoubtedly one of the most important places of diving in the world, is a triangular rock that is to ten meters above the water, and in whose waters is possible to dive between dark coral, endemic seahorses, sea lions, sharks tip white, hammerheads, eagle rays and stingrays.
Fernandina Island: The Island most recent of the group of islands, where is one of the largest active volcanoes in the world, from various types of lava that can be seen. His only place to visit constitutes Punta Espinoza, a strip of lava and sand that extends from the volcano itself to the sea, on whose coasts are the largest groups of marine iguanas of the archipelago, along with birds, penguins and sea lions.
Mosquera Islet: The Mosquera Islet, also known as Mosquera Island that is located between the Seymour and Baltra islands. Its relief is smooth, has several white sand beaches, where you can do many sports. Has a long maximum of 620 meters per 130 meters of width, and area of 0.46 km2. Physically is a rock reef product of a survey. This small island has one of the largest colonies of sea lions. In the same way is possible to see several species of birds from the coast. From its coast they have been reported occasionally Orcas (Orcinus orca) attacking sea lions. You can get to the Mosquera Islet Mosquera through a beach landing. This can be difficult with low tie or when there are strong waves what usually pass between the months of December and March.
Sports for all tastes
Few people can resist the opportunity to do marine sports, such as windsurfing or snorkeling, in the midst of this natural environment with warm waters on white sand beaches.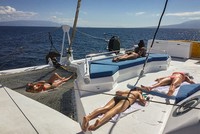 Galapagos Ilands Vacations to the Galapagos Islands July 2018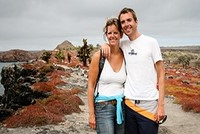 Trips To The Galapagos Vacations to the Galapagos Islands July 2018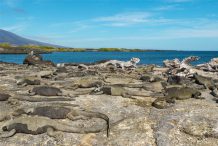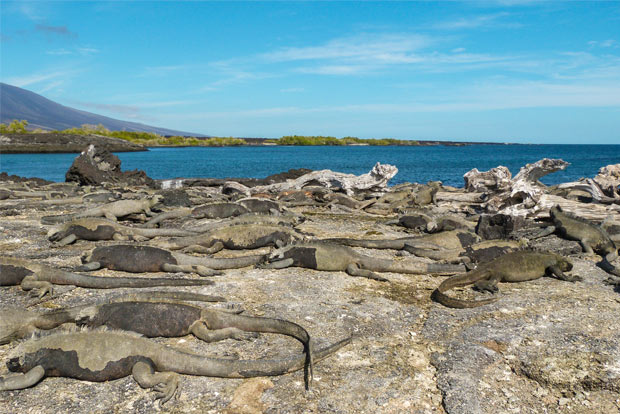 Tourism to Galapagos for Valentine