New Year's Eve Nemo Galapagos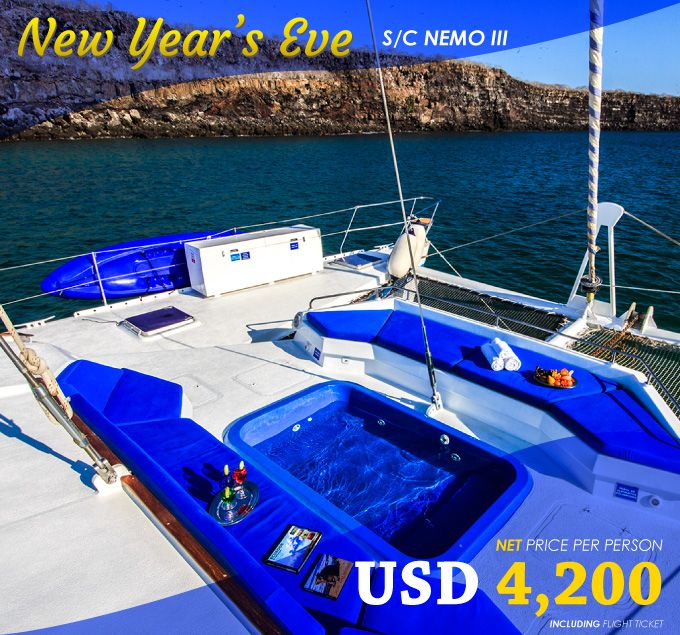 Rates Includes:
Accommodation in double cabins with private bathrooms.
Full board.
Naturalist bilingual guide.
Snorkel gear.
Wet Suit.
Airfare To and from Galapagos.
Transit card USD 20 per person (subject to change).
Rates does not includes:
Galapagos National Park Entrance fee USD 100 per person (subject to change).
Bar consumption on board.
Contact Us
Office hours are 9am to 6pm. Monday
to Friday, GMT-5 eastern time.
Sending your message. Please wait...
Thanks for sending your message! We'll get back to you shortly.
There was a problem sending your message. Please try again.
Please complete all the fields in the form before sending.