If you plan is to take a Cruise to the Galapagos Islands from Panama, here is everything you need to keep in mind when deciding to buy.
Check out the best promotions on trips to Galapagos Islands, for groups, couples or single travelers. You will know the most important places of the archipelago in the company of expert guides.
Awesome landscapes, a surprising diversity and volcanic rocks that are witness of a 5-million-year history are unique characteristics that delight those who travel to the Galapagos Islands, a still wild territory where almost two thousand unique species coexist, among them the famous land iguanas and the Galapagos sea lions.
Are you looking for panoramas in the Galapagos Islands? Do not worry! Scheduling with us a trip through the islands, you can spend up to two weeks knowing all the natural beauty that this incredible place has to offer. All inclusive trips can be booked online up to one month in advance, with the option of payment by credit card.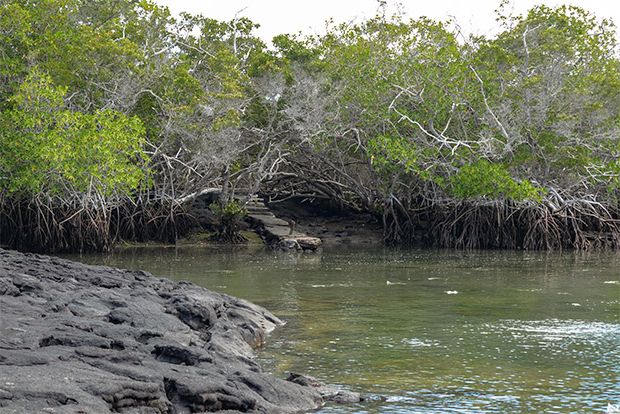 Santa Cruz Island: Due to its strategic position in the center of the archipelago and the proximity to the airport, it is one of the most famous tourist places in Galapagos, location of the city with the largest population of the whole, from where almost all boats depart and make trips in the different islands and islets.
One of its most important tourist spots is the Darwin Station, a biological research center open to tourism, where you can admire a large number of terrestrial lizards and large turtles, among which was the well-known Solitary George. Another site that stands out in Santa Cruz is Turtle Bay, a beautiful beach with white sands and crystalline waters, to whose coast hundreds of sea turtles come to spawn.
Fernandina Island: The Island most recent of the group of islands, where is one of the largest active volcanoes in the world, from various types of lava that can be seen. His only place to visit constitutes Punta Espinoza, a strip of lava and sand that extends from the volcano itself to the sea, on whose coasts are the largest groups of marine iguanas of the archipelago, along with birds, penguins and sea lions.
IMPORTANT: GalapagosInformation.com is the ideal place to choose an island cruise. Make your reservation online now with maximum security.
A selection of the best routes
We offer two tours to enjoy for 8 days and 7 nights knowing the most extraordinary landscapes of the Galapagos Islands. Both options allow tourists to enjoy views of the ocean and flora and fauna. The lists of activities carried out are delimited by the Galapagos National Park, and are not subject to modifications.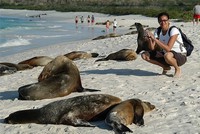 Amazon And Galapagos Tours Cruise to the Galapagos Islands from Panama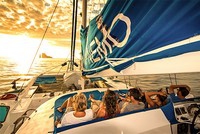 Ecoventura Galapagos Cruise Cruise to the Galapagos Islands from Panama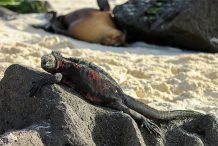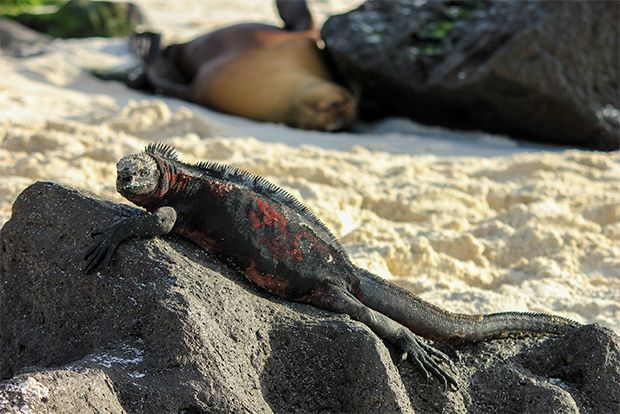 Cruises to Galapagos Islands for January 1st