Offers to take a Cruise to the Galapagos Islands from Venezuela, here is everything that is useful to know before deciding the purchase.
Undoubtedly a true museum of biodiversity, the set of islands hide a variety of natural gems, wonderful shows including the turtle nesting on the white sands beaches of Tortuga Bay, blue-footed boobies, giant tortoises of San Cristobal or the virgin scenery of the North Seymour Islet.
Location of the Galapagos Islands
The Galapagos Islands are located in the Pacific Ocean to 960 km of the coast of Ecuador, being the closest town Manta. The nearest island is Isla Del Coco (Costa Rica) 720 kilometers to the north and Isla de Pascua (Chile) 3,200 kilometers to the south. In fact, its name is officially archipelago of Columbus and belongs to the Republic of Ecuador.
Do you want to know what to do in the Galapagos Islands? Do not worry! Scheduling with GalapagosInformation.com a walk through the islands, you can spend several days knowing all the natural beauties that this incredible place of Ecuador has to offer. All inclusive packages can be booked online up to one month in advance, with the possibility of payment by card or transfer.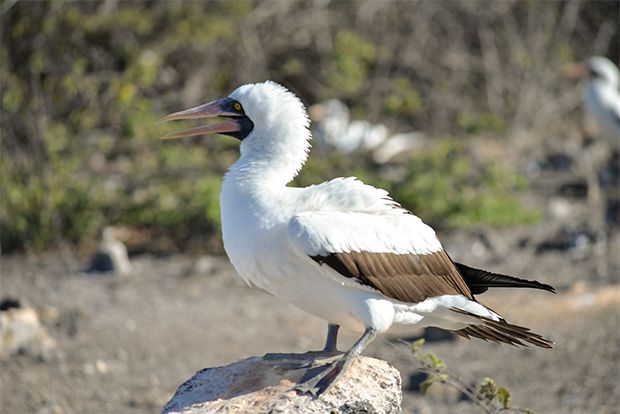 San Cristobal Island: Undoubtedly one of the most entertaining points of Galapagos, on whose coasts we can find some of the largest colonies of turtles of the archipelago. To the southeast of San Cristobal, is the Galapaguera of Cerro Colorado, a project of rescue resettlement of giant turtles that allows can be a few steps from these magnificent creatures during their first two years are cared in captivity. Moving to the northeast of this island, we find the Natural Galapaguera, place where you can see turtles in their own environment, on the beach where they nest or in the sand dunes where they spawn. An area of outstanding beauty is The Loberia, beach of coral sand where you can see many sea lions and marine iguanas, also birds like Canary Maria, and several species of finches surround the area. On its western coast is The Baquerizo Moreno port, the sector populated more important of San Cristobal and the second in the archipelago, where you can find a wide range of hotels and airport. His second attractive more visited is Gardner Bay, a beach recognized for its beauty, where lives a significant colony of sea lions sleeping peacefully in their arenas.
Isabella Island: Even though is the largest island of all, it has a unique town corresponding to Villamil Port, a beautiful village in which there are numerous accommodations and whose atmosphere is notable for being rather more quiet than Ayora Port. Inside its main attractions stand out Punta Moreno, where live flamingos and many other types of birds, from where you have a beautiful view of Sierra Black, Blue Hill and the top of Fernandina Island. To discover other kinds of wildlife is a good idea to move to Urbina Bay, where there are iguanas, sea lions, cormorants, penguins and blue-footed boobies
North Seymour Islet: Covered with low vegetation and dense, is notable for its almost immaculate state of nature, something that is more difficult to find in larger islands. The tour is conducted based on a trail of 2 km in length that crosses it from end to end, route that allows crossing with frigates, land iguanas and sea lions.
Do not hesitate: travel now on a catamaran cruise to the Galapagos Islands and enjoy the most incredible natural landscapes on the planet Book immediately!
Natural environment
In our cruises it is possible to see and approach the habitats of animals that have evolved for thousands of centuries, with a wonderful and almost immaculate variety.
The best prices on trips to the Galapagos Islands Do you want to travel to one of the most beautiful places on the planet? At GalapagosInformation.com you find all the alternatives for the most extraordinary journey of your life.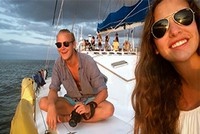 Galapagos Travel Cruise to the Galapagos Islands from Venezuela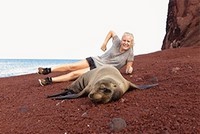 Island Travel And Tours Cruise to the Galapagos Islands from Venezuela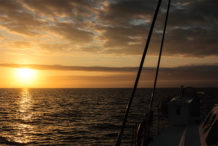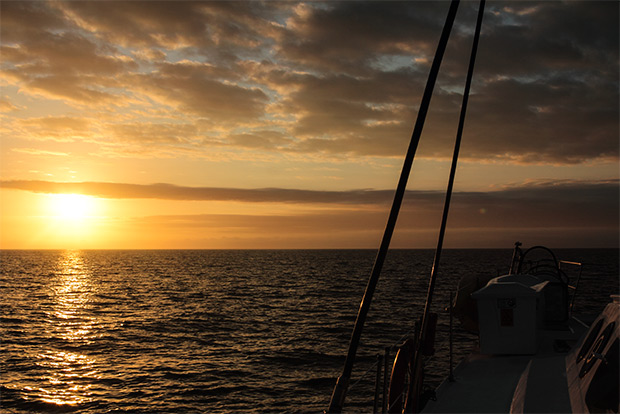 Cruises to the Galapagos Islands for 2 people October 2018