Places to visit and tour the incredible Galapagos Islands. Cruises to the Galapagos Islands for 2 people November 2017
Catamarans on the Galapagos Islands. If you want to live an unforgettable day, travel with us on one of our cruises that cover the most famous landmarks of this place. The most desired place of travelers in the world to admire the most unique flora and fauna in the world
In general we can recognize two great seasons. From the month of December to June it is known as the Warm Season. And the second climatic season that goes from June to November is called Dry Station. The best time to take advantage of the Galapagos is the transition months. It is important to say that every month is valid to visit the islands, there is no month where the climate of Galapagos is unbearable or you do not find interesting flora and fauna to know. Having two extreme weather seasons, which indicate the beginning or end of mating for the vast majority of species, there are months in which the two phases can be seen at the same time. There is a transition between the hot season and the dry season (April to June), and then a transition between the dry season and the hot season (November to January).
All Inclusive Cruises in the Galapagos Islands
The word "catamaran" refers to two joined trunks and is widely used to describe a wide variety of boats. In the Galapagos Islands, catamarans are preferred for their stability, speed and size for several people. Having the privilege of knowing the Galapagos Islands by catamaran is one that you cannot miss. The luxury cruises in Galapagos offer you all-inclusive packages of variable duration in which it is possible to enjoy a comfortable and relaxed lodging. All luxury island cruises have comfortable cabins, restaurants serving exquisite national and international dishes, recreation areas with pools, terraces and everything you need to make your stay on board unforgettable.
Here are some of the must see places you can visit on some of our Galapagos Islands cruise trips. You can book online and get a discount if you buy in advance. Do not miss the opportunity to know one of the most beautiful places on the planet. If you are looking for cruises for families, couples or individual trips, this is the best option.
Santa Cruz Island: Thanks to its location in the center and its proximity to the Baltra airport, is one of best known Galapagos tourist places, housing the city with the largest population of all, from where they leave the most of the boats visiting other islands and islets. One of its biggest tourist attractions is The Station Scientific Darwin, a center of scientific research open to the visitors, where is possible observe terrestrial lizards and turtles of big magnitude. Another site that highlights in Santa Cruz Island corresponds to Turtle Bay, paradise white sands beach and crystal clear waters, to the coasts arrived hundreds of turtles to lay their eggs.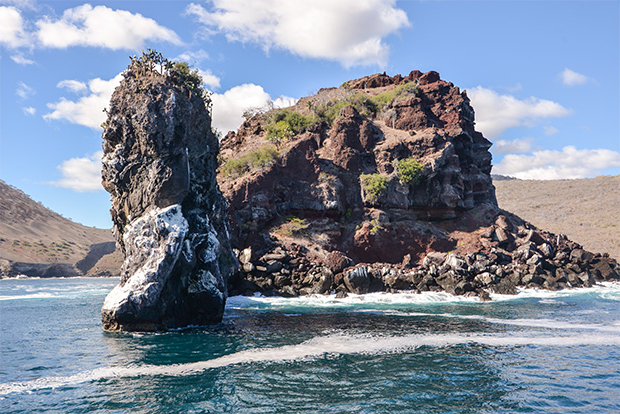 Isabella Island: Even though is the largest island of all, it has a unique town corresponding to Villamil Port, a beautiful village in which there are numerous accommodations and whose atmosphere is notable for being rather more quiet than Ayora Port. Inside its main attractions stand out Punta Moreno, where live flamingos and many other types of birds, from where you have a beautiful view of Sierra Black, Blue Hill and the top of Fernandina Island. To discover other kinds of wildlife is a good idea to move to Urbina Bay, where there are iguanas, sea lions, cormorants, penguins and blue-footed boobies.
Punta Espinoza on Fernandina Island: Punta Espinoza is a fine lava and sand ledge that connects the Fernandina volcano with the sea, famous for its marine iguana population, whose high number sometimes makes it difficult to walk between them. They share the space with iguanas, penguins, sea lions, crabs and the non-flying cormorant, a species that can only be seen in Fernandina and Isabela, well known for being the only cormorant that has lost the ability to fly. The surrounding environment is made up of lava fields of the volcano, one of the most active in the world.
GalapagosInformation.com, leaders in all inclusive cruises
Full equipped rooms, typical meals and structured trips to take advantage of our time without wasting a minute are our promise to our customers.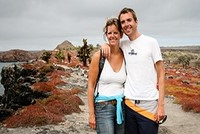 Galapagos Land Tour Cruises to the Galapagos Islands for 2 people November 2017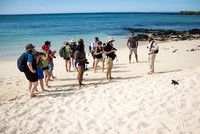 Travel To The Galapagos Islands Cruises to the Galapagos Islands for 2 people November 2017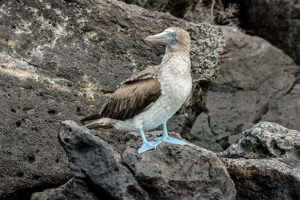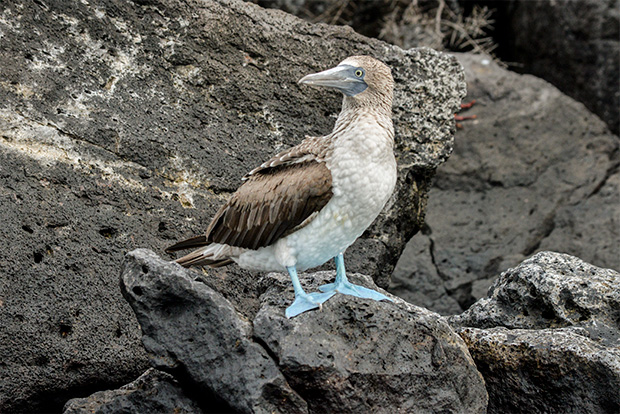 Exclusive Cruises to the Galapagos Islands April 2017