Find everything you should know when planning a few days of Galapagos Islands Tours January 2020, on this page is available all information that is useful to be clear when booking.
Oceanic and jungle landscapes, a surprising biodiversity and formations of volcanic origin that witness a history of five million years, are three characteristics that love those who travel to the Galapagos Islands, a territory still untamed where we can find two thousand endemic species, including the famous giant tortoises and Galapagos sea lion.
All Inclusive Cruises on the Galapagos Islands
The term "catamaran" means two trunks joined by a cord and is generally used to describe a large variety of hull ships. In the Galapagos Islands, catamarans are preferred because of their stability, speed and size. Having the privilege of knowing the Galapagos Islands by catamaran is a unique experience. The luxury cruises in Galapagos offer you all-inclusive packages of variable duration in which you can enjoy a comfortable and safe journey. All luxury cruises on the Galapagos Islands have comfortable cabins, restaurants serving national and international dishes, swimming pools, terraces and everything you need to make your stay a great experience.
Do not know what to do in the Galapagos Islands? No problem! Hiring us a trip through the islands, you can spend several days knowing all the natural beauties that this incredible place has to offer. All inclusive trips can be requested online up to one month in advance, with the possibility of payment online.
San Cristobal Island: Undoubtedly one of the most entertaining points of Galapagos, on whose coasts we can find some of the largest colonies of turtles of the archipelago. To the southeast of San Cristobal, is the Galapaguera of Cerro Colorado, a project of rescue resettlement of giant turtles that allows can be a few steps from these magnificent creatures during their first two years are cared in captivity. Moving to the northeast of this island, we find the Natural Galapaguera, place where you can see turtles in their own environment, on the beach where they nest or in the sand dunes where they spawn. An area of outstanding beauty is The Loberia, beach of coral sand where you can see many sea lions and marine iguanas, also birds like Canary Maria, and several species of finches surround the area. On its western coast is The Baquerizo Moreno port, the sector populated more important of San Cristobal and the second in the archipelago, where you can find a wide range of hotels and airport. His second attractive more visited is Gardner Bay, a beach recognized for its beauty, where lives a significant colony of sea lions sleeping peacefully in their arenas.
Discover the most incredible offers on catamaran trips to the Galapagos Islands, for groups, couples or lone travelers. You will travel the most extraordinary places of the archipelago in company of guides with great experience.
Bartolome Island: One of the places of Galapagos that receives greater fascination thanks to its volcanic landscapes, rock formations that have tones red, orange, green and black. His two visitable sites correspond to "La Playa" and the "Escalera", the first located between abysmal cliffs, allows you to immerse in the world below the shallow, making diving among penguins, turtles and others unique fishes in the world. The Escalera on the other hand, is the viewpoint of most amazing natural origin of the archipelago, on the top of an extinct crater, being possible to see an overview of the same island with his lava cones and nearby Santiago Island.
Do you want to know more about the Galapagos Islands? What better way to travel to this heavenly place for your next vacation? A catamaran cruise on the Galapagos Islands is a magical and incredible adventure.
Source of inspiration
One aspect of these tours are known worldwide is to be a source of inspiration and creativity. Many film directors, writers and photographers have said that touring to the archipelago has brought to mind new ideas. For both professionals and amateurs, cruises are a very good possibility for those who need inspiration.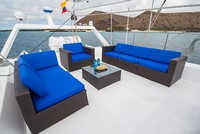 Tour Of Galapagos Islands Galapagos Islands Tours January 2020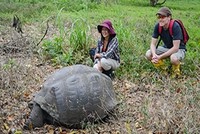 Trip To Galapagos Galapagos Islands Tours January 2020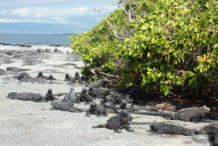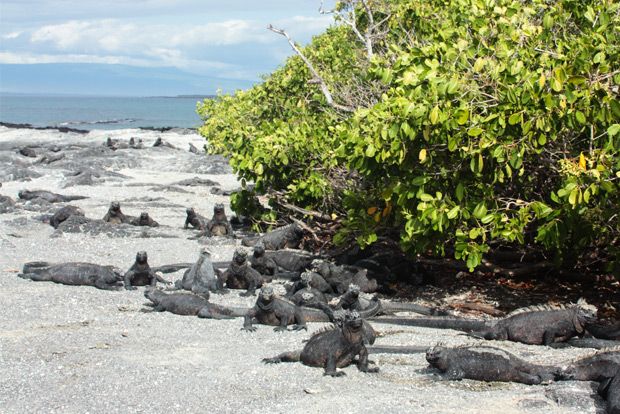 Cruises to the Galapagos Islands for 12 people September 2018