At GalapagosInformation.com you will find update information to prepare your trip to the Galapagos Islands. Information Cruises Galapagos 2017
Are you looking for a trip to the Galapagos Islands? On our website there is all the information you need to organize your trip to the incredible Galapagos Islands, a sanctuary still unspoiled where the flora and fauna is incredible.
Undoubtedly one of the last refuges of biodiversity, the archipelago hide a great variety of natural treasures, wonderful landscapes among which they emphasize the spawning of turtles in the beaches, the blue-footed boobies, the giant tortoises of the Island of San Cristobal or the virgin sites of the North Seymour Islet.
If you are looking for a small summary of what you can find when traveling to the paradisiacal Galapagos Islands in a luxury cruise, we point out a series of tourist places that you can visit. If you have doubts about the conditions of payment and the days, do not hesitate to contact us.
Genovesa Island: Genovesa island is also known as the island Tower and is considered as the most striking island of the archipelago. Its name comes from the city of Genova in where according to few historians was the birthplace of Columbus. It is the ideal place for lovers of birds by the abundant presence of birds, highlighting some as seagulls of tail separated, which are the only gulls in the world who have nocturnal hunting habits. Genovesa Island is an extinct volcano, which has suffered several landslides due to its ancient activity. Have 2 areas to go to which is can access through a fissure that exists to the feet of the volcano… Makes thousands of years were a huge volcano, whose wall south is collapsed, forming the Great Bay of Darwin, place in where an abundant number of birds make their nests.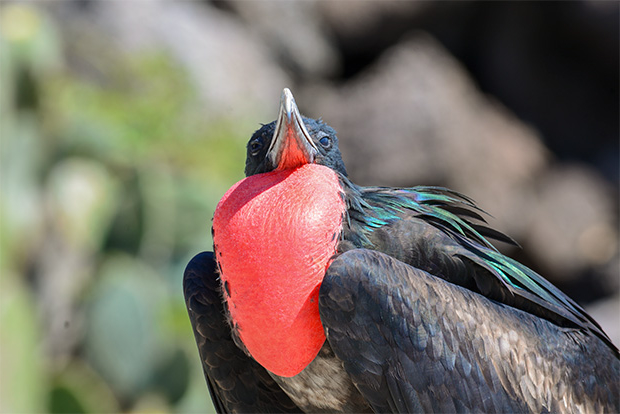 Isabella Island: Even though is the largest island of all, it has a unique town corresponding to Villamil Port, a beautiful village in which there are numerous accommodations and whose atmosphere is notable for being rather more quiet than Ayora Port. Inside its main attractions stand out Punta Moreno, where live flamingos and many other types of birds, from where you have a beautiful view of Sierra Black, Blue Hill and the top of Fernandina Island. To discover other kinds of wildlife is a good idea to move to Urbina Bay, where there are iguanas, sea lions, cormorants, penguins and blue-footed boobies.
North Seymour Islet: Covered with low vegetation and dense, is notable for its almost immaculate state of nature, something that is more difficult to find in larger islands. The tour is conducted based on a trail of 2 km in length that crosses it from end to end, route that allows crossing with frigates, land iguanas and sea lions.
Sullivan Bay: Is located to the southeast of the Santiago Island. Here you can see interesting lava formations, which called the attention of scholars and scientists around the world. Sullivan Bay enjoys a height of 114 meters above sea level, where you can observe marine and terrestrial birds, a colony of sea lions and iguanas. Several plants stand out of the rocks. At Sullivan Bay there is a road of a kilometer and a half long. In this peculiar island you can enjoy swimming and make snorkeling from the edge of the beach.
A fabulous educational experience
Passengers, in particular the smaller ones, have the opportunity to participate in experiences and meetings with the tutelage of a real expert. This person is fully qualified to let us know many of the data that have to do with the volcanic formation of the islands.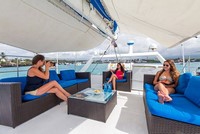 Ecuador Galapagos Travel Information Cruises Galapagos 2017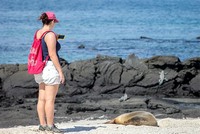 Cruise To Galapagos Islands And Machu Picchu Information Cruises Galapagos 2017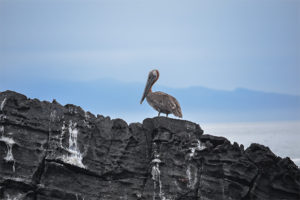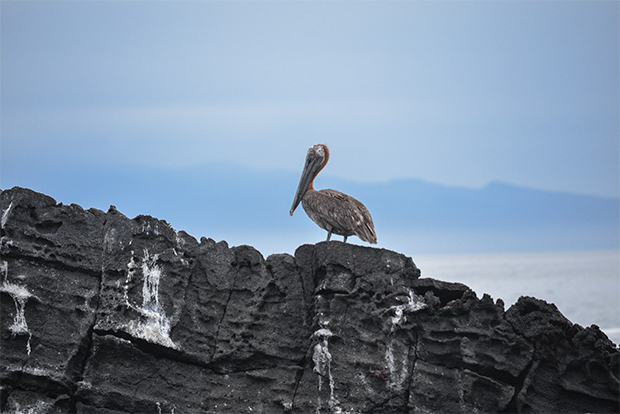 Cruises to the Galapagos Islands for 2 people June 2020