Organize everything related to your trip to Galapagos: conditions, tours and information that you should know. Romantic Cruises to the Galapagos Islands December 2017.
The Galapagos Islands are the result of continuous volcanic eruptions that continue to happen today. Because of their particular location they have developed unique species in the world, of a wealth and variety impossible to describe. This is why they are one of the favorite places for nature lovers and wild species.
Broadly speaking we can speak of two seasons. From December to June it is known as the Warm Season. And the second climatic season that goes from June to November that is known as the Dry Season. The best time to visit the Galapagos Islands is the transition months. However any month of the year is good to visit the islands, there is no time when the climate of Galapagos is unpleasant or there is no wonderful flora and fauna to know. Having two different seasons, which indicate the beginning or the end of mating for most species, there are some months in which the two phases can be witnessed at the same time. There is a transition between the hot season and the dry season (April to June), and later another change between the dry season and the hot season (November to January).
How to get to the Galapagos Islands?
Seymour Airport on Baltra Island is the one that receives the majority of the flights, due to its position more in the middle of the islands in relation to the other airport. From that point, you can access to free transport that take traveler to the pier, where there is the possibility to sail to Puerto Ayora, where it is possible to find most of the hostels and hotels. On the other hand, from San Cristobal Airport, you can take taxis or walk (the distance is short) to Puerto Baquerizo Moreno, where the vast majority of hotel infrastructure is concentrated.
These are several of the must-see places that can be explored on some of our trips by cruise on the Galapagos Islands. You can make your reservation online and receive a discount if you buy in advance. Do not miss the opportunity to visit one of the most beautiful places in the world. If you are looking for group cruises or single travelers, GalapagosInformation.com is the best choice.
Genovesa Island: Genovesa Island is also known as Tower Island and is considered by many of its visitors as the most interesting island of all. Its name comes from the city of Genoa where according to a few historians was the place where Christopher Columbus was born. It is an ideal place for bird lovers because of the abundant number of birds, highlighting some species such as forked tail gulls or "lava gulls", which are the only seagulls that have nocturnal hunting habits. Genovesa is an extinct volcano, which has suffered several landslides due to its ancient activity. There are 2 sectors of visit to which you can enter through a cleft that exists at the foot of the volcano, making this trek an incredible adventure. Millions of years ago it was a gigantic volcano whose south side collapsed, forming the Great Darwin Bay, surrounded by cliffs, a place where a large number of birds now make their nests.
Santiago Island: Oasis natural uninhabited by humans, characterized by its unique volcanic formations, beautiful beaches and diving sites where diving into a unique biodiversity.One of the major attractions is the Sullivan Bay, where there are amazing lava formations that have altered the surface with soft waves, a perfect place to see large colonies of marine iguanas and Red-legged crabs. Among its beaches attract attention such Espumilla Beach, which has a spectacular landscape of forests of lignum and sea turtles that come to spawn in its coasts; as Puerto Egas, a beautiful beach with black volcanic sand, where as in Sullivan Bay is easy to observe a significant number of sea iguanas. Cousin's Rock ends to increase the attractive of the island Santiago, undoubtedly one of the most important places of diving in the world, is a triangular rock that is to ten meters above the water, and in whose waters is possible to dive between dark coral, endemic seahorses, sea lions, sharks tip white, hammerheads, eagle rays and stingrays.
Fernandina Island: The Island most recent of the group of islands, where is one of the largest active volcanoes in the world, from various types of lava that can be seen. His only place to visit constitutes Punta Espinoza, a strip of lava and sand that extends from the volcano itself to the sea, on whose coasts are the largest groups of marine iguanas of the archipelago, along with birds, penguins and sea lions.
Mosquera Islet: The Mosquera Islet, also known as Mosquera Island that is located between the Seymour and Baltra islands. Its relief is smooth, has several white sand beaches, where you can do many sports. Has a long maximum of 620 meters per 130 meters of width, and area of 0.46 km2. Physically is a rock reef product of a survey. This small island has one of the largest colonies of sea lions. In the same way is possible to see several species of birds from the coast. From its coast they have been reported occasionally Orcas (Orcinus orca) attacking sea lions. You can get to the Mosquera Islet Mosquera through a beach landing. This can be difficult with low tie or when there are strong waves what usually pass between the months of December and March.
Multiply your ideas
Something that draws the attention of these trips is that they are recognized is for being a source of inspiration, concentration and creativity. Many writers, singers and sculptors have commented that traveling the Galapagos Islands has allowed them to work on creative ideas. Whether professionals as amateurs, this is certainly a great opportunity for all who need to connect with their artistic side.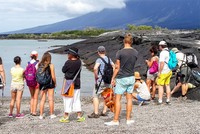 Tour To Galapagos Romantic Cruises to the Galapagos Islands December 2017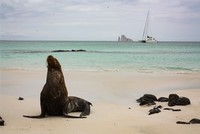 Cruises To The Galapagos Romantic Cruises to the Galapagos Islands December 2017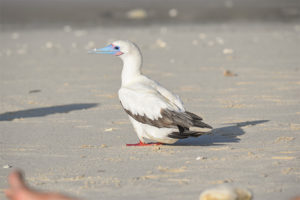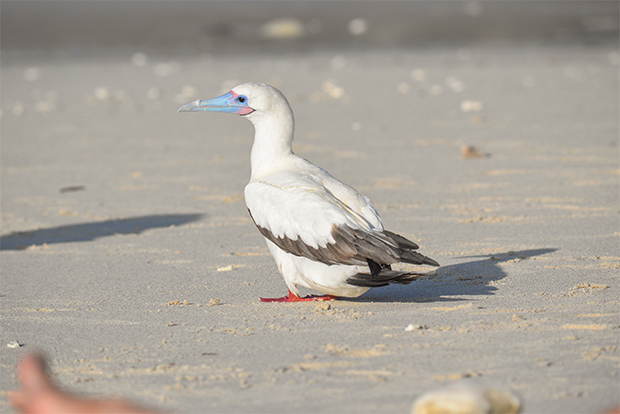 Catamarans to the Galapagos Islands 2017