Is it worth going to the Galapagos Islands? Check the details of the most valued tourism plans. Cruises to Galapagos Islands in New Year
The Galapagos Islands are an ideal destination for family or couples looking for a trip that will always remember. It is not simply a vacation like many others, but a unique adventure in one of our catamarans that will give you the opportunity to know in detail the beautiful islands and islets of this place.
Landscapes of great beauty, a biodiversity that does not leave indifferent and geological traces that speak of a history of millions of years, are characteristics that captivate to those who travel to the Galapagos Islands, a place still indomitable where two thousand unique species coexist, among them the famous land iguanas and the Galapagos dwarf heron.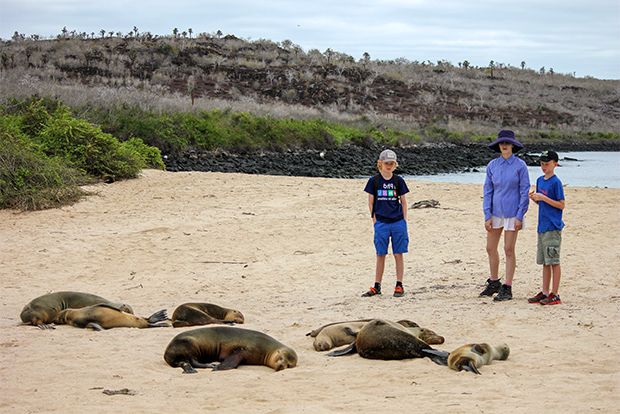 Do you want to know what to do in the Galapagos Islands? No problem! Scheduling with us a trip around the islands, you can spend several days visiting all the beauties that this charming place has to offer. All inclusive trips can be booked online up to 30 days before your arrival, with the option of payment by card or transfer.
Santa Cruz Island: Thanks to its location in the center and its proximity to the Baltra airport, is one of best known Galapagos tourist places, housing the city with the largest population of all, from where they leave the most of the boats visiting other islands and islets. One of its biggest tourist attractions is The Station Scientific Darwin, a center of scientific research open to the visitors, where is possible observe terrestrial lizards and turtles of big magnitude. Another site that highlights in Santa Cruz Island corresponds to Turtle Bay, paradise white sands beach and crystal clear waters, to the coasts arrived hundreds of turtles to lay their eggs.
Santiago Island: Oasis natural uninhabited by humans, characterized by its unique volcanic formations, beautiful beaches and diving sites where diving into a unique biodiversity.One of the major attractions is the Sullivan Bay, where there are amazing lava formations that have altered the surface with soft waves, a perfect place to see large colonies of marine iguanas and Red-legged crabs. Among its beaches attract attention such Espumilla Beach, which has a spectacular landscape of forests of lignum and sea turtles that come to spawn in its coasts; as Puerto Egas, a beautiful beach
The sportsmen's paradise
No one can resist the opportunity to practice marine sports, such as kayaking or snorkeling, in the midst of this natural environment and enjoy warm waters on unique beaches in the world.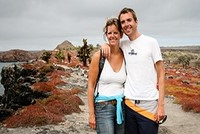 Where Is Galapagos Cruises to Galapagos Islands in New Year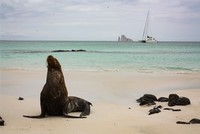 Cruises Galapagos Cruises to Galapagos Islands in New Year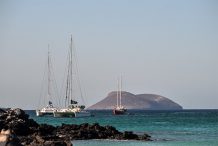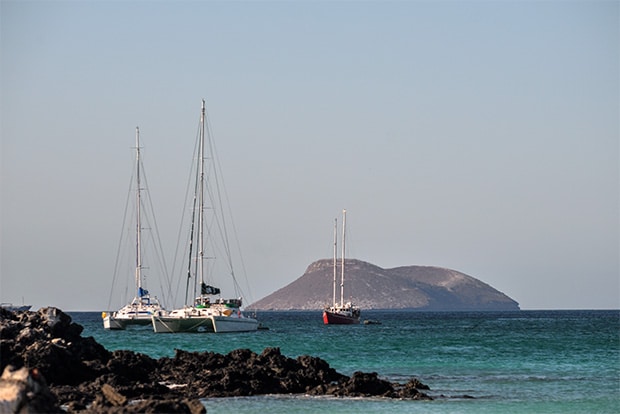 Cruise to the Galapagos Islands from Ireland