Give yourself the opportunity to enjoy a powerful experience by visiting the Galapagos Islands in the main all-inclusive packages. Cruises to Galapagos Islands in September
Catamarans on offer to the Galapagos Islands Do you feel like traveling to one of the most exclusive places in the world? On our website are listed the best alternatives to enjoy an incomparable trip.
Oceanic and jungle landscapes, a diversity never ceases to amaze and geological remains that are witness to a historical account of millions of years, are unique characteristics that enchant those who make trips to the Galapagos Islands, a place wild even where there are almost two thousand endemic species, including the famous land iguanas and the Galapagos sea lions.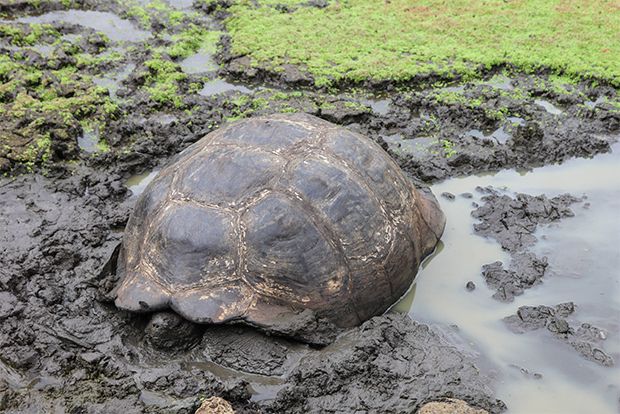 If you need a brief summary of what you can find when you travel to the beautiful Galapagos Islands on a cruise, we show some of the sectors of interest that can be traversed. If you have questions about the conditions of the trip and the days of duration, please contact us.
Ranchos of Santa Cruz: Although it is known that in several islands of Galapagos you can see breeding sectors of giant tortoises, there is no more advisable alternative, than to appreciate them in freedom, something that puts at our disposal ranchos and haciendas in the high zones of the island of Santa Cruz. Some of these places are El Chato, Manzanillo and Primicias, with paths that respect the environment, where you can easily see these exotic animals in their natural environment. It is important to emphasize that, during the period from June to August; turtles tend to move to the lowland of the island to nest, diminishing the possibility of observing them.
Leon Dormido on San Cristobal Island: A place also called Kicker Rock; correspond to two huge rock formations of lava, which rise for more than 100 meters over the ocean, which can be from the ocean from Puerto Baquerizo. Its curious name comes from similarity to a sleeping sea lion, to see them from a distance. This place is one of the most famous tourist areas of Galapagos for snorkeling and diving, being possible to swim with stingrays, sharks, sea lions and fishes. Its sharp rocks also make of the habitat of enormous colonies of birds, coexisting varieties like blue-footed boobies, frigate birds and pelicans.
North Seymour Islet: Covered with low vegetation and dense, is notable for its almost immaculate state of nature, something that is more difficult to find in larger islands. The tour is conducted based on a trail of 2 km in length that crosses it from end to end, route that allows crossing with frigates, land iguanas and sea lions.
Sullivan Bay: Is located to the southeast of the Santiago Island. Here you can see interesting lava formations, which called the attention of scholars and scientists around the world. Sullivan Bay enjoys a height of 114 meters above sea level, where you can observe marine and terrestrial birds, a colony of sea lions and iguanas. Several plants stand out of the rocks. At Sullivan Bay there is a road of a kilometer and a half long. In this peculiar island you can enjoy swimming and make snorkeling from the edge of the beach.
The best experience of your life
Travelers, especially children, have the opportunity to take part in classes and meetings with the guidance of an expert guide. This person is fully qualified to let us know absolutely all the data related to volcanic formation and history of Galápagos.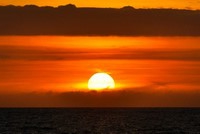 Galapagos Sailing Trips Cruises to Galapagos Islands in September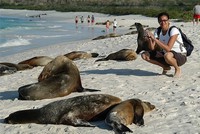 Eden Cruise Galapagos Cruises to Galapagos Islands in September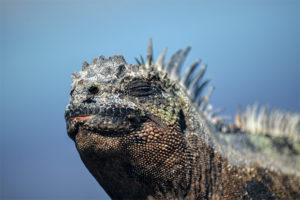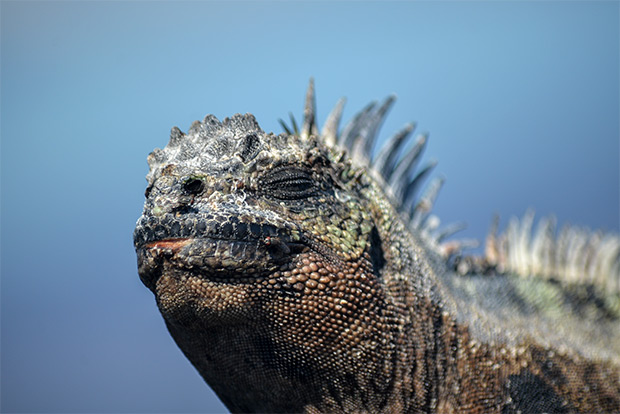 Tourism to Galapagos Islands July 2020