Climate and vegetation of the Galapagos Islands: luxury and nature united in an unequaled mix. Cruises to the Galapagos Islands for Valentine's Day
Do you dream of spending the most incredible vacations of your life in an incredible trip to the Galapagos Islands? Travel in an exclusive catamaran through this magical place, with beautiful landscapes and many corners to explore. It will be a unique adventure that you will not forget.
In the Galapagos Islands there are two seasons. The rainy season lasts from January to May, with average temperatures between 23 ° and 27 °, and a dry season from June to December, averaging 19 °. The official currency of the place is the US dollar (USD), which is useful to know to avoid changing all the money we have at the airport.
If you are looking for a summary of what you may be surprised when traveling to the Galapagos Islands on a catamaran cruise, we present a series of areas of interest that you can visit. If you have questions about the itinerary and the days, please contact us.
Santa Cruz Island: Thanks to its location in the center and its proximity to the Baltra airport, is one of best known Galapagos tourist places, housing the city with the largest population of all, from where they leave the most of the boats visiting other islands and islets. One of its biggest tourist attractions is The Station Scientific Darwin, a center of scientific research open to the visitors, where is possible observe terrestrial lizards and turtles of big magnitude. Another site that highlights in Santa Cruz Island corresponds to Turtle Bay, paradise white sands beach and crystal clear waters, to the coasts arrived hundreds of turtles to lay their eggs.
Isabella Island: Even though is the largest island of all, it has a unique town corresponding to Villamil Port, a beautiful village in which there are numerous accommodations and whose atmosphere is notable for being rather more quiet than Ayora Port. Inside its main attractions stand out Punta Moreno, where live flamingos and many other types of birds, from where you have a beautiful view of Sierra Black, Blue Hill and the top of Fernandina Island. To discover other kinds of wildlife is a good idea to move to Urbina Bay, where there are iguanas, sea lions, cormorants, penguins and blue-footed boobies.
Fernandina Island: The Island most recent of the group of islands, where is one of the largest active volcanoes in the world, from various types of lava that can be seen. His only place to visit constitutes Punta Espinoza, a strip of lava and sand that extends from the volcano itself to the sea, on whose coasts are the largest groups of marine iguanas of the archipelago, along with birds, penguins and sea lions.
Daphne Mayor: The Daphne Islands (Daphne Major and Minor) are two small islands of volcanic origin in the Galapagos Islands archipelago. The largest has an area of 0.39 km². Daphne Mayor is located at the north of Santa Cruz. It is formed by a crater of lava, has no trees and very little vegetation and the edge is 120 meters above sea level. There are many breeding birds that go to raise their chicks in the environment near to the crater. Although easily accessible to visitors, the Park Service does not allow many visits to this island and are mostly dedicated to scientific research.
A learning experience
Travelers, particularly children, have the possibility to participate in classes and meetings with the guidance of a real specialist. This person is full trained to tell many of the details that have to do with Galapagos geology.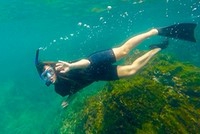 Tour A Galapagos Cruises to the Galapagos Islands for Valentine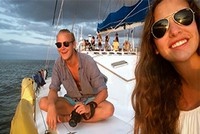 Island Travel Tours Cruises to the Galapagos Islands for Valentine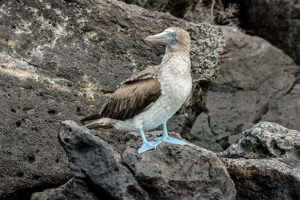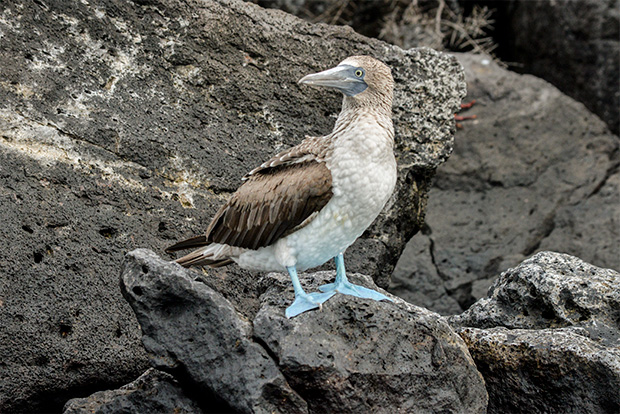 Exclusive Cruises to the Galapagos Islands April 2020