Prepare your trip to the Galapagos Islands: requirements, tours and relevant data. Tourism in Galapagos Islands
Holidays in Galapagos Islands If you want to experience an incomparable experience, embark with GalapagosInformation.com on one of our catamaran cruises that travel the most recognized landmarks of this place. The most desired place of tourists of the planet to admire the most unique flora of the planet
Although the islands are located in Ecuador, the sea temperature is not constant, between 7 and 28 degrees Celsius during the year. The time is determined by the temperature of the surface and the underwater currents, which generates microclimates that vary the particular habitats of the flora and fauna of each island. The islands also suffer drastic climate changes and almost every month presents their own peculiarities.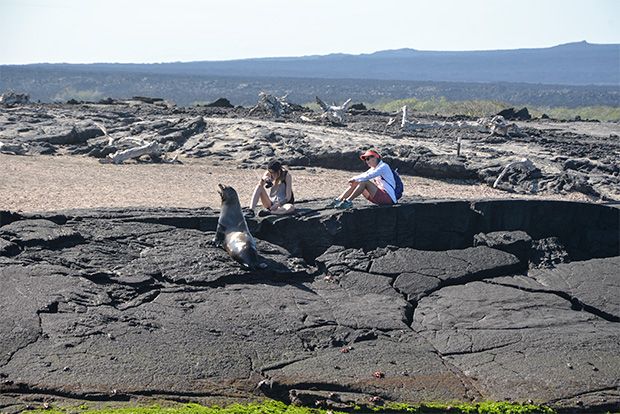 The time spans from January to March are the rainy months, with March being the warmest month of the year. During this season the plants abound, and the ocean temperature is perfect for water sports. In the period from July to September there is less rain and islands are less humid, but cooler, the temperature of the ocean is greatly reduced, being the perfect season to witness the ocean fauna, since the animals have a preference for cold currents.
Below we show you some of the wonderful tourist attractions that you can visit in some of our catamaran trips on the Galapagos Islands. It is possible to make your reservation online and receive a discount if you buy in advance. Do not miss the opportunity to know one of the most beautiful places on the planet. If you are looking for cruise trips for groups or single travelers, this is the best option.
Gardner Bay in Espanola Island: Gardner Bay is another of the incredible beaches that hide the archipelago, with little more than a kilometer of white sands and turquoise water, very famous for the colonies of sea lions that are usually resting very close to the ocean. Like all places on the islands, it is possible to enjoy with the abundance of birds that surround the area, being here three species of endemic Darwin´s birds.
Santiago Island: Oasis natural uninhabited by humans, characterized by its unique volcanic formations, beautiful beaches and diving sites where diving into a unique biodiversity.One of the major attractions is the Sullivan Bay, where there are amazing lava formations that have altered the surface with soft waves, a perfect place to see large colonies of marine iguanas and Red-legged crabs. Among its beaches attract attention such Espumilla Beach, which has a spectacular landscape of forests of lignum and sea turtles that come to spawn in its coasts; as Puerto Egas, a beautiful beach.
Sports and adventures
Almost no one can resist the opportunity to perform water sports, such as kayaking or surface diving, in the midst of this natural environment and warm waters on white sand beaches.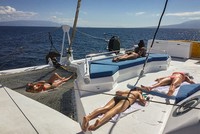 Cormorant Cruise Galapagos Tourism in Galapagos Islands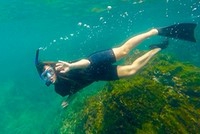 Galapagos Islands Vacations Tourism in Galapagos Islands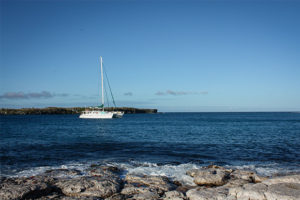 Online payment for Galapagos Islands cruises