At GalapagosInformation.com you can find all price and conditions information to visit Galapagos Islands. Tourism to Galapagos Islands for New Year
Do you want to enjoy the most incredible vacations in an incredible trip to the Galapagos Islands? Travel in a perfect cruise to know this extraordinary place, with beautiful landscapes and many places to explore. No doubt it will be a magical experience that you will always remember.
Landscapes of unique beauty, an amazing biodiversity and geological remains that speak of a story of almost five million years are three characteristics that captivate those who travel to the Galapagos Islands, a still virgin sector where we can find almost 2,000 endemic species, among they are the famous land iguanas and the Galapagos penguin.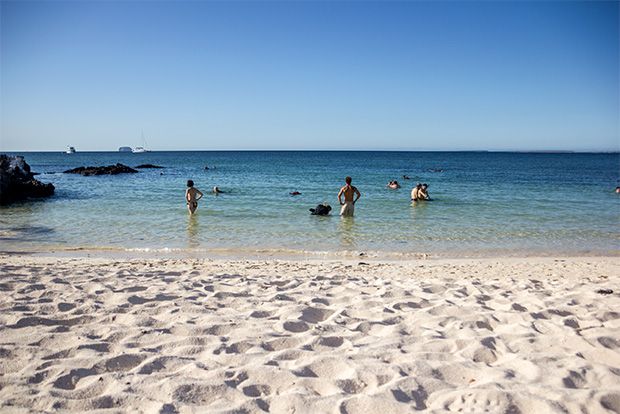 These are several of the wonderful tourist attractions that you can travel in some of our trips through the Galapagos Islands. You can book online and receive a discount if you buy in advance. Do not miss the opportunity to know one of the most beautiful places in the world. If you are looking for cruises for one or more people, GalapagosInformation.com is the best option.
Floreana Island: It is located 60 kms to the east of the Espanola Island. Floreana is well known for its attractive history of pirates, whalers, and settlers. Here you can observe between December and May pink flamingos and nesting sea turtles. Also you can find a small population of galapagos penguins. Floreana also known as Santa Maria Island has approximately 150 habitants and is one of the four islands populated in Galapagos. His access port is Prieta Beach. In the inside of the island at the top, you can visit the Chakras of Ritter and, to the South, the Haven of Peace.
Santiago Island: Paradise uninhabited by humans, characterized by its unique volcanic formations, beautiful beaches and diving sites where diving into a unique biodiversity.One of the major attractions is the Sullivan Bay, where there are amazing lava formations that have altered the surface with soft waves, a perfect place to see large colonies of marine iguanas and Red-legged crabs. Among its beaches attract attention such Espumilla Beach, which has a spectacular landscape of forests of lignum and sea turtles that come to spawn in its coasts; as Puerto Egas, a beautiful beach
Get inspired
Something that draws the attention of these trips is that they are famous for being a source of imagination, reflection and creative force. Many playwrights, singer-songwriters and photographers have insisted that touring the Galapagos Islands has given them new ideas. No matter if are experts as enthusiasts, this is a great opportunity for those who are seeking to receive the visit of the muses.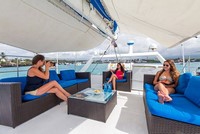 Galapagos Islands Trip Tourism to Galapagos Islands for New Year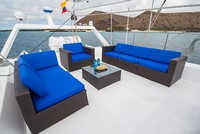 Cruise The Galapagos Tourism to Galapagos Islands for New Year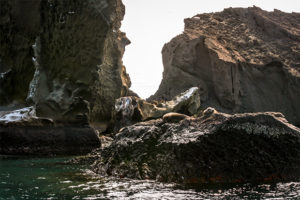 Offers for Cruises to the Galapagos Islands